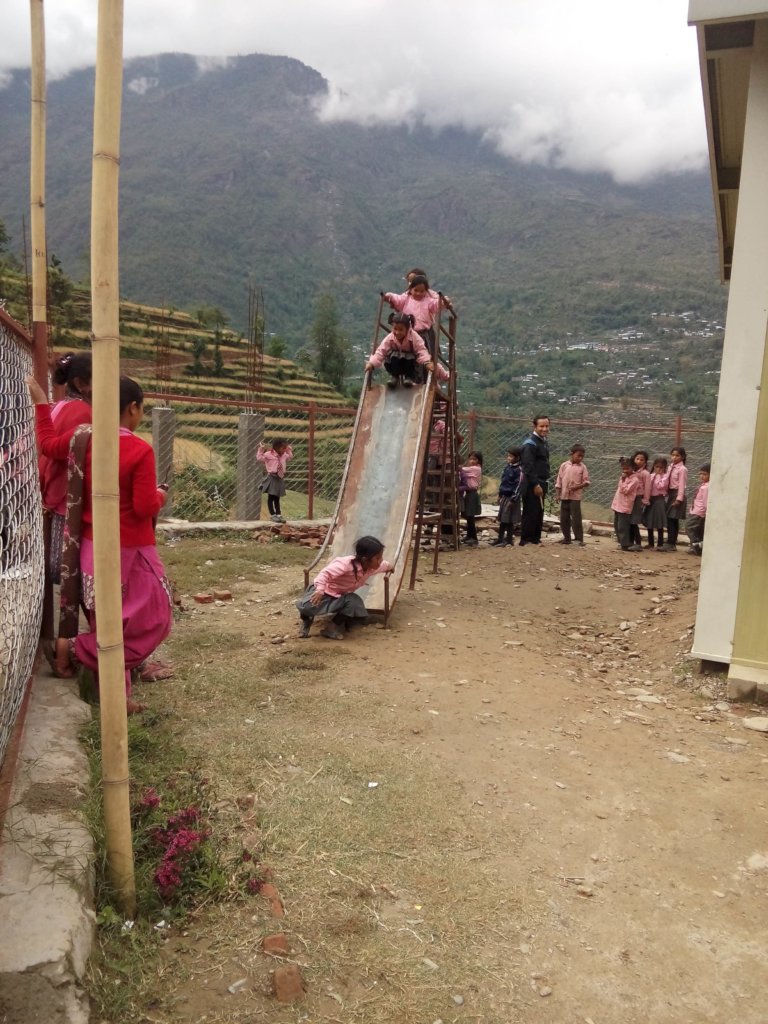 This quarterly report is going to be a little different. Beyond simply sharing details about what has been done across all 30 current ETC-supported schools, we'd like to give you a little glimpse into one particular school: Janajyoti Secondary School in Lapilang.
Janajyoti is fairly large compared to others in our project area. It has a total enrollment of 320 students, of whom just over half are girls, in pre-kindergarten through 10th grade. The headmaster, Mr. Ganesh Khada, holds a Master's degree in English. A sizable percentage of the students are members of historically marginalized ethnic/caste groups.
As you can see in the accompanying photos, Janajyoti has recently received a new slide (and swing set, not pictured). Sturdy recreational materials are important in ensuring young children's physical development and confidence. ETC has also supplied Janajyoti's classrooms with hands-on learning materials, which are so useful in promoting improved comprehension and academic performance, as an alternative to rote repetition. The child-sized table in the photo was also provided by ETC.
Janajyoti Secondary School is just one of the 30 schools with which ETC is currently working in Dolakha District. Sixteen of the 30 have had new swing sets and slides this spring, and all 30 have benefited in recent months through receiving classroom/recreational materials, furniture, water tanks, fencing, or other needful items.
All of this is made possible by YOU, our kind friends, who support this useful and important work. Thank you for helping ETC to enhance the quality of education for thousands of children in rural Nepal! We absolutely could not do it without you.
P.S. Don't forget to follow us on Twitter and Instagram @etc_nepal if you don't already!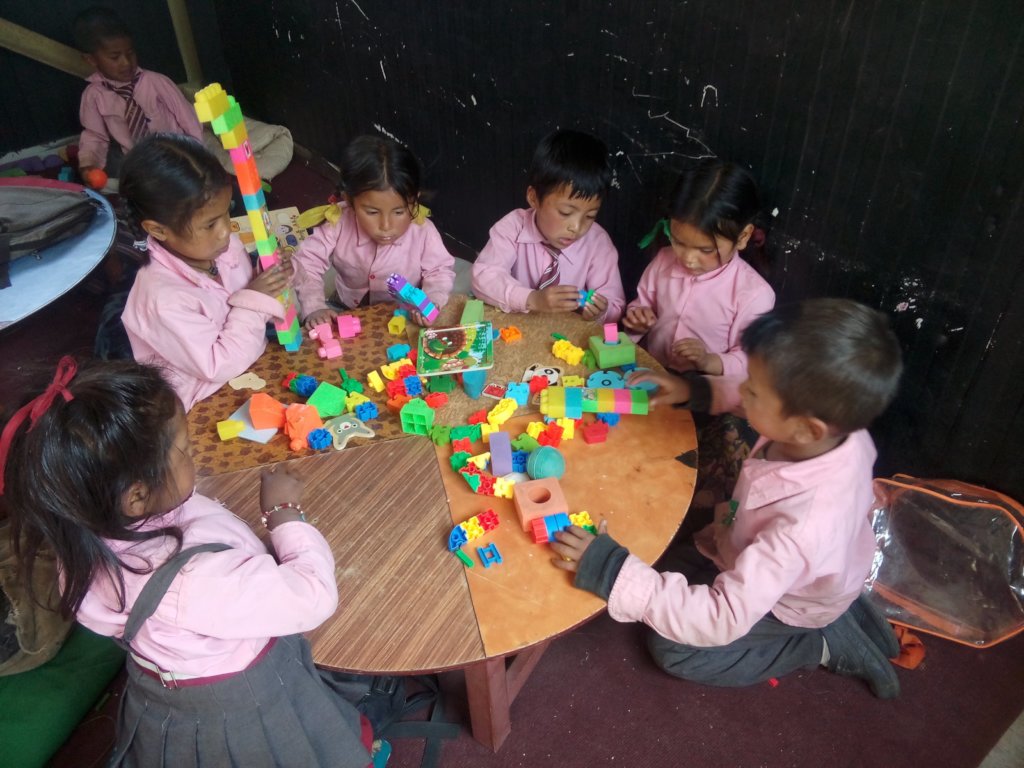 Links: