Project Report

| Mar 2, 2020
A House With Walls Is A Blessing
By Submitted by: Renee Cavazos | Development Manager Coalition for the Homeless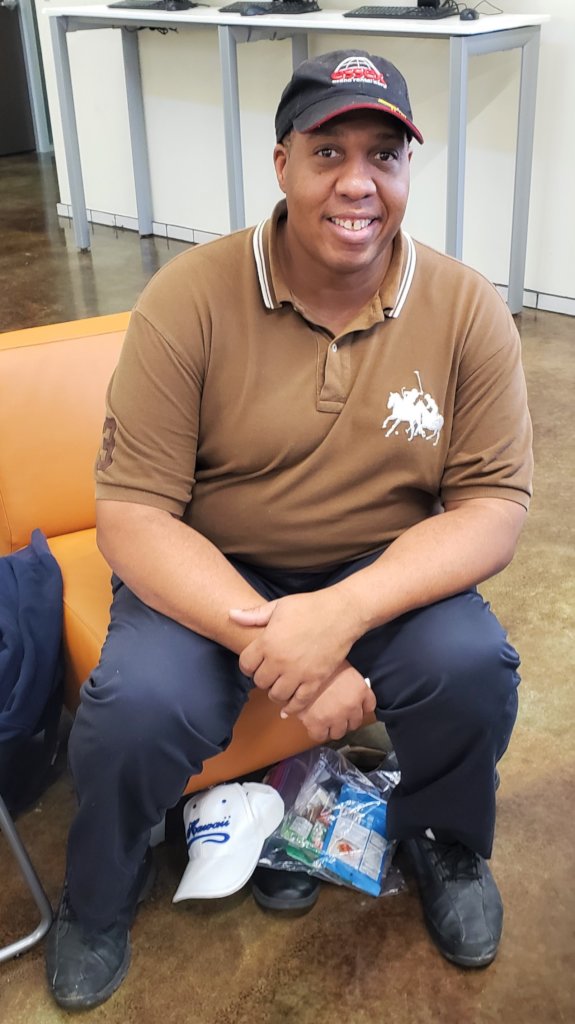 n 2015 Mr. Callier fell into addiction which altered his life more than he ever thought possible; after losing his job, wife, and home, Mr. Callier found himself living out on the streets in Brenham, TX. After months of struggles and battling the loss of the life he once knew, he came to Houston looking for change.
Although Mr. Callier was still experiencing homelessness after he arrived in Houston, his fortunes started to change here. In November 2019, the Coalition for the Homeless led the planning and coordination of a Navigation Event at the Beacon where dozens of agencies came together in a single location to quickly move people experiencing homelessness through the navigation process as quickly as possible.
It was here where a member of SEARCH Homeless Services' outreach team, Otha connected with Mr. Callier and began to change his life.
That day, Otha brought Mr. Callier into the event and helped walk him through the process of getting an assessment, getting enrolled, and beginning the procedure for housing.
Mr. Callier credits Otha with ending his homelessness; he shared that if Otha hadn't approached him and invited him into this event he wouldn't have gone through the navigation process and moved into housing.
After the Navigation Event, Mr. Callier worked with Micah, a Housing Navigator with the Coalition for the Homeless, who worked to complete all the necessary requirements for housing, applying for apartments, and moving in. On December 19, a little over a month after the Navigation Event, Mr. Callier moved off of the street and into a home to call his own for the first time in four years!
"To have a house with walls is a blessing!" says Mr. Callier.
When we asked Mr. Callier what his biggest challenge was while experiencing homelessness he said, "It's easy to become comfortable in an uncomfortable situation when you can't change it instantly." One example of that was getting a tent and how it was both a blessing - community, ownership, comfort - and a curse – a tent made homelessness feel more permanent and made him feel outcasted from society.
One of the biggest changes for Mr. Callier since moving into housing has been establishing a social network within his new complex and neighborhood. He expressed how it was hard to get comfortable living inside when his friends and life on the streets was all he had known for four years.
But he also said that having a schedule, appointments, and goals with his case manager, and living in a complex where other individuals who previously experienced homeless now live are all helping him to create the new life he's been dreaming of for years.
"There are quite a few of us who are now housed, and we are friends," said Mr. Callier. "[We] talk about the past and are determined not to go back. Although there was a community we built [on the streets], we are in a better place now and want to work hard to maintain this success."