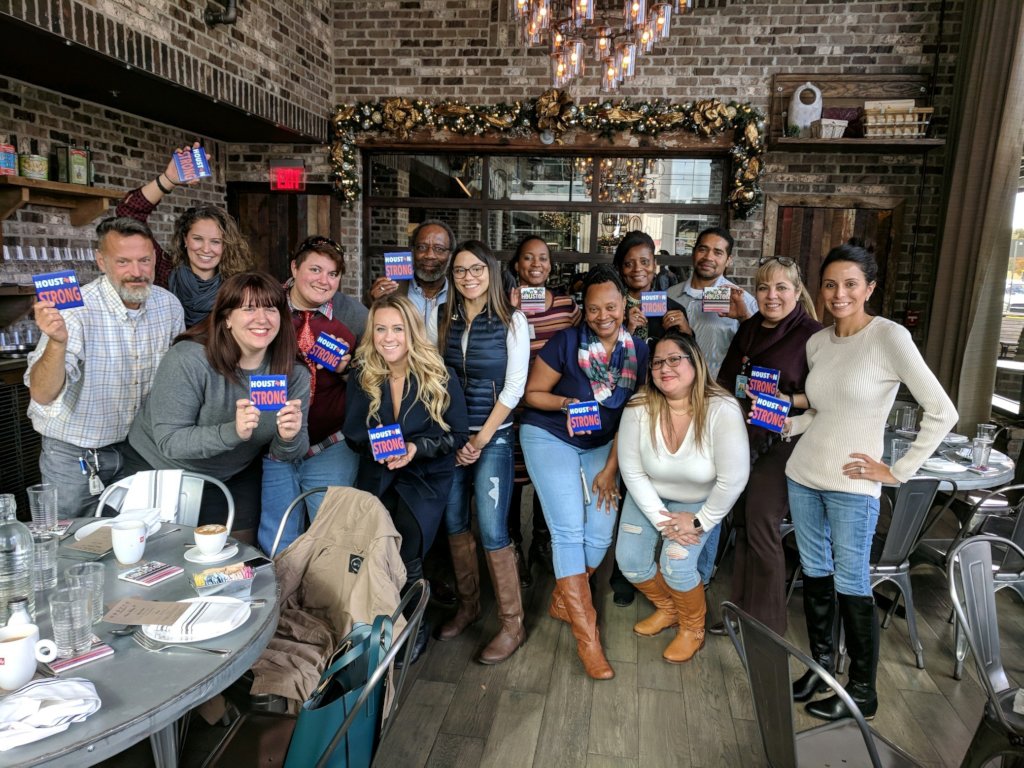 Please see below link to our webiste on updates of our work. Without your support this would not be possible.
Hurricane Harvey was an unprecedented storm with monumental impacts on Southeast Texas. The greater Houston area saw at least 51 inches of rain which flooded hundreds of thousands of families from their homes.
As the storm bore down upon our region, the Coalition for the Homeless began reaching out to other partners of The Way Home, the local homeless response system, to get accurate information on shelter and other services, and provide updates as frequently as possible via our website.
The Coalition was at the table with local governments, federal agencies (such as the US Department of Housing and Urban Development [HUD] and the Federal Emergency Management Agency [FEMA]), the American Red Cross, and other organizations to create a program that would help those with the least amount of resources get out of shelter.
The Coalition worked with Simtech Solutions to create an app that allowed us to triage the people remaining in disaster shelter. What we found was that a lot of the people still living in disaster shelters weeks after the storm, were likely living with family or friends before the storm, without leases in their name, under-resourced, and not immediately eligible for FEMA benefits – making it incredibly difficult for them to find their own way out of the disaster shelters.
The Housing For Harvey program provides guaranteed, six-month rental assistance and case management support to help families on the road to self-sufficiency. Dozens of local apartment properties offered hundreds of available units to the Housing For Harvey program, and in just over 40 days, more than 350 households were placed into apartments through the program. Each household also received a furniture package, a welcome kit with home goods, and a pantry basket from the Houston Food Bank.
After spending two months in disaster shelters, the work still isn't over. We are still managing all of the un-glamorous work that goes into making a housing program work: aligning and securing funding, making sure paperwork is processed, paying landlords, coordinating case management, and more.
The Coalition also has an eye to the future, as other assistance options run out and programs end, our goal is to make sure that the Houston community does not see a new wave of homelessness emerge. We are already planning for our 2018 Homeless Count & Survey and while we won't know the result before the Count happens, the data is sure to tell us quite a story.
The Way Home is a collaborative that doesn't just dream big, but accomplishes big things. As lead agency to that collaborative, the Coalition's goal is to always ensure that the work we have done and continue to do has helped the most vulnerable among us find stability.