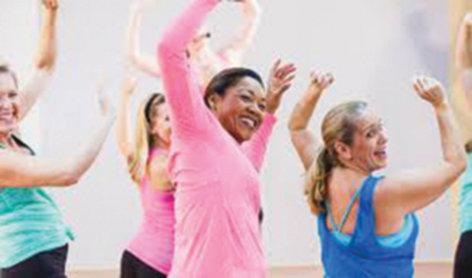 We're very excited to let you know that, thanks to your generosity, in a few weeks we will be starting an innovative new weekly class for women affected by a variety of traumas. Until now we have always run our classes in very small groups in refuges or hostels, but thanks to the support of several local community groups, our new class will be open to a variety of different organisations providing support to women fleeing war, trafficking, rape and domestic violence.
We're calling these classes 'Dance Yourself Happy' because we've seen how happy women become during our classes, even if it's just for an hour or so each week.
We're particularly excited about bringing several groups together because isolation is one of the major problems for the women we work with. This will be an opportunity for women who have suffered so much to meet each other, dance together, and hopefully make friendships with others who understand what they have been through.
Thank you as always for your ongoing support. It really does mean so much.