Project Report

| Sep 30, 2021
Update on Maijuna Pandemic Prevention Efforts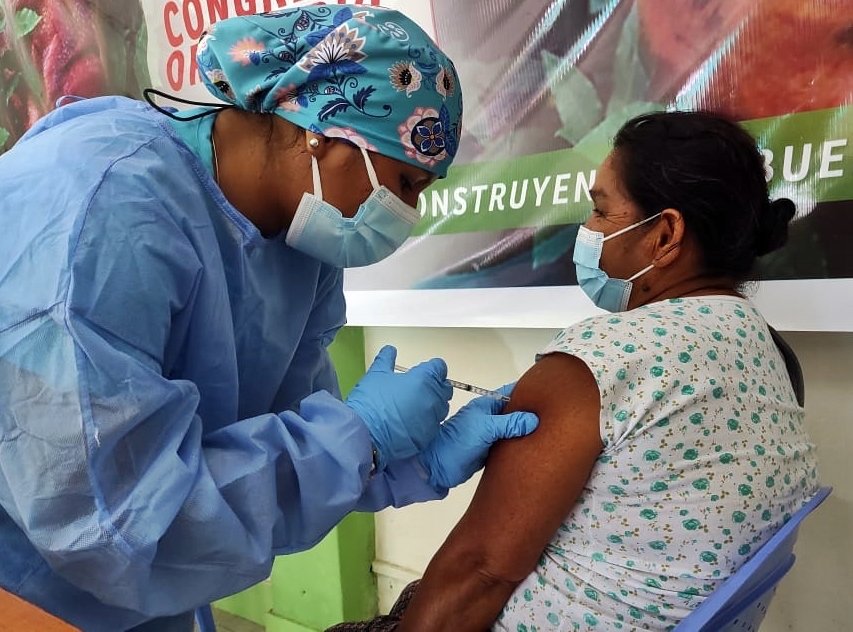 We have some very exciting news to share about the Maijuna indigenous group of the Peruvian Amazon. After a lot of hard work by the Maijuna federation, the OnePlanet team in Peru, and other allies on-the-ground, individuals in all four of the Maijuna communities have now been vaccinated against COVID-19! In fact, the Maijuna are one of the first indigenous groups vaccinated in the Peruvian Amazon, which is a testament to all the hard work that was put into this effort.
Some details about how we got here: Since the onset of the global pandemic, COVID-19 has had a devastating impact on indigenous peoples throughout the Amazon. When the pandemic first struck Peru, we shifted our organizational mission and workplan to focus on pandemic prevention and relief and provided several rounds of support to the Maijuna. This included lifesaving medicines, personal protective equipment (PPE), educational materials, food, and essential supplies. This phase of our work was supported by very generous donations by the Grand Circle Foundation, Elizabeth Wakeman Henderson Charitable Foundation, Morpho Institute, and individual donors like you.
More recently, we have focused our efforts on supporting the Maijuna federation in their quest to vaccinate their community members from COVID-19 to help alleviate the danger and suffering experienced during this global pandemic. This included working closely with not only the Maijuna federation but the regional indigenous federation (ORPIO) and the Peruvian ministries of culture and health. We provided key organizational and financial support to 1) bring Maijuna leaders to the city of Iquitos (the capital of this region) to advocate on behalf of their communities, 2) conduct a vaccine education and consent campaign in the Maijuna communities, and 3) carryout a comprehensive vaccination drive. This phase of our work was supported by very generous donations from the Independent Presbyterian Church Foundation (IPCF) and individuals like you.
What this all means for our community-based work with the Maijuna: Now that eligible Maijuna community members (and the OnePlanet team) have been vaccinated, we can now begin to ramp up our work more safely in the Maijuna communities. As I write this, our team is on their way to Maijuna lands to continue work on our community-based stingless beekeeping project and to buy honey from Maijuna beekeepers providing them with much needed sustainable income.
While more work will need to be done in the Maijuna communities once vaccines are open to Maijuna children, let's collectively celebrate the milestone and successes achieved. No Maijuna individuals have perished from COVID-19 to date, which is a testament to the success of the prevention and relief efforts that we have implemented together with the Maijuna and other allies.
We will continue to keep you updated on our work with the Maijuna in the coming months. Thank you in advance for your ongoing interest and support.
Thanks, and stay safe and healthy!