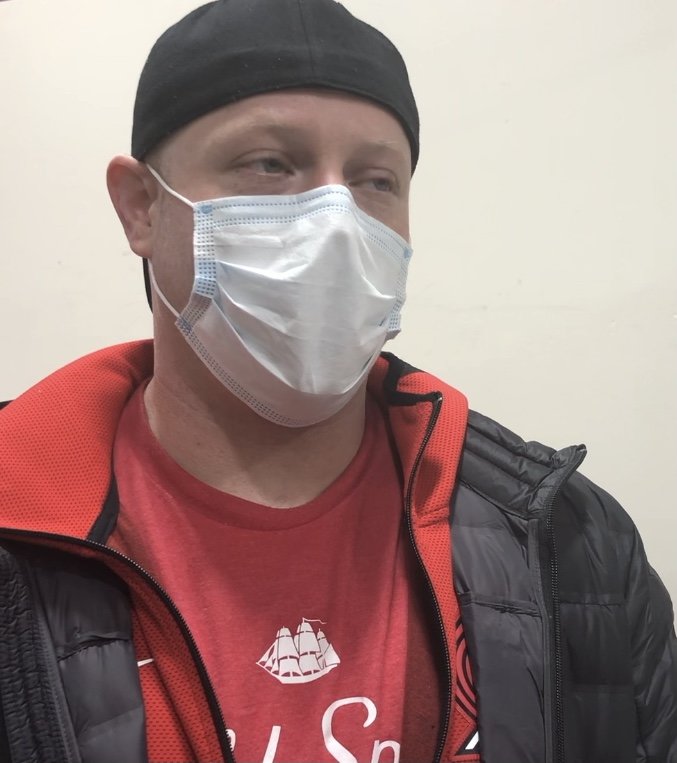 "Shelter at home" orders are impacting all Oregon families, but some more than others.
"We have literally nothing." Tony came to Community Warehouse on a rainy November afternoon to receive housewares for his empty apartment. As the only furniture bank in the region, Community Warehouse is a vital resource for people like Tony. After leaving prison, he needed beds for his kids, ages 15, 12, and 8. "We'd be moving in right now with just blankets and pillows. So right now this is huge."
Serving families has been challenging in 2020, as Community Warehouse faced several interruptions. In March, COVID-19 closed CW for two weeks as we figured out how to safely give donated, gently used home goods to people who need them. Our staff developed the innovative Home2Go kit, a dresser filled with new basics , including air mattresses.We served 450 families with these kits until regular service could be restored in July.
Challenges continued. By midsummer, so many donated goods were flowing into our Warehouses again, we had to seek additional off-site storage. Delivering furnishings now requires drivers to wear masks and gloves, and they can only drop off the items inside the front door of the client's dwellings. In September, unprecedented wildfires filled Portland skies with smoke, and the unhealthy air led to further disruptions of our services.
In spite of setbacks, CW is back to serving to 30 families a week. As Tony watched a truck being loaded with beds for his kids, he explained what a furnished home means to them: "It helps with my kid's confidence that I can do things for them, that I can take care of them. It helps with everything. Just knowing that this part is takening care of. I can go to work now. And making sure we live life."
With your help, Community Warehouse can continue to help more families live with dignity. Much like our resilient families, neither a pandemic, natural disaster, nor heavier workloads will get in our way.