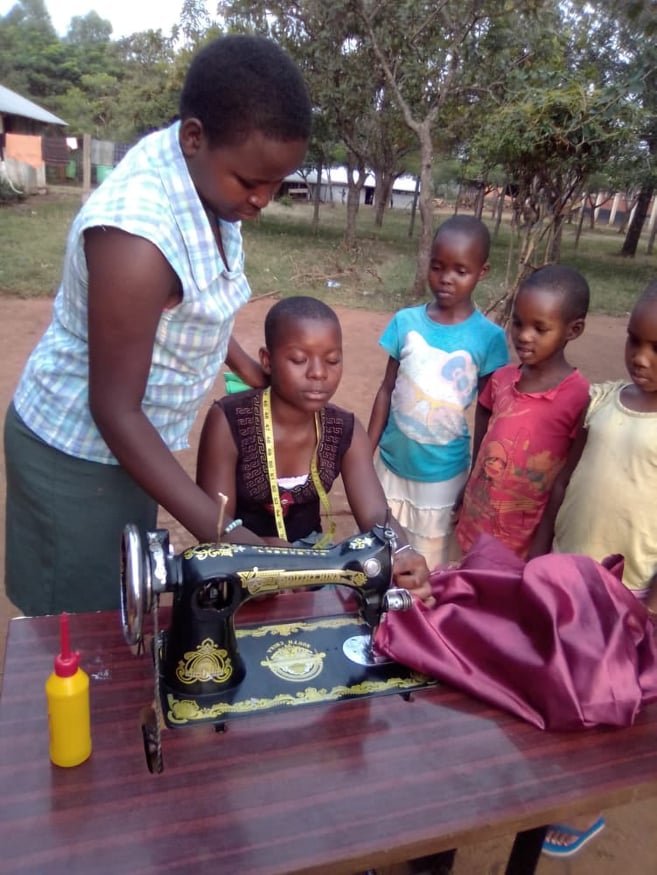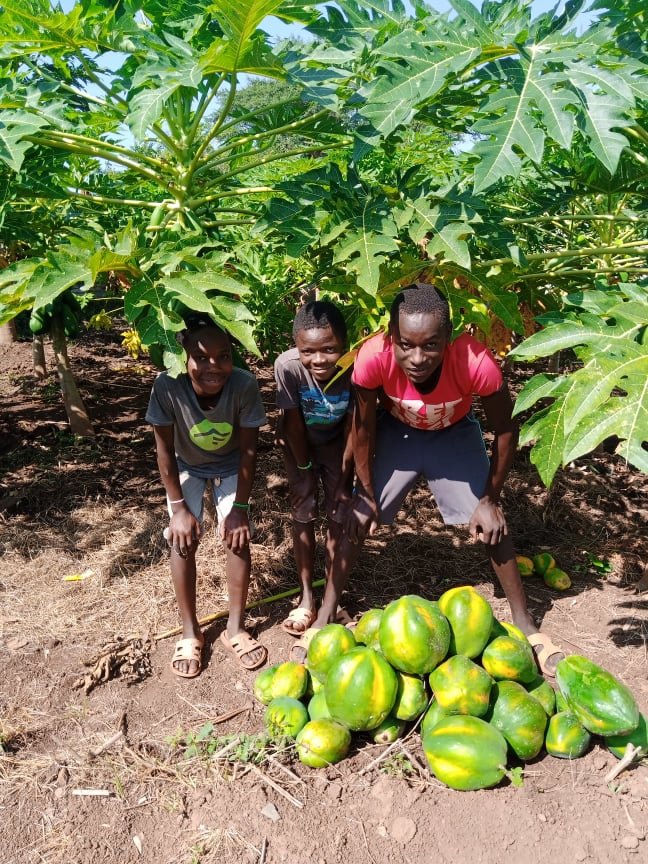 When the government of Kenya started shutting down businesses and schools due to Coronavirus, we had no choice except to lay our teachers off and consider other learning opportunities. Although the children are continuing to have study sessions in their classrooms with the remaining staff, they are using this time to develop life skills that will benefit them in adulthood.
Our farm manager is teaching them to properly grow seedlings, transplants, weed and harvest crops in the gardens. They love picking vegetables and fruits they helped to grow, and take pride in knowing they are helping raise the food being served in our dining room.
They are also learning to sew! Our hope is to purchase more fabrics and other sewing accessories so they can learn to make basic garments and mend clothing. With few clothing manufacturers in Kenya, hand made items are in high demand.
The boys and girls take turns in cleaning/sanitizing and working in the kitchen. We have not had one illness since March other than malaria, because they are working with staff to properly disinfect all buildings on a daily basis, including washing floors and all surfaces. The dining room is cleaned 3 times a day, after each meal.
Imagine that one day when they are finished with schooling and ready to assume their place in a growing economy, they will be able to grow their own food; sew their own clothing; prepare nutritious meals, and clean their homes.
We are growing adults from children, but we need your help. Feeding, clothing, nurturing, and educating well over 100 children is expensive, and the economics of a global pandemic is making it very difficult to continue our support of them. Please consider helping us with whatever small amount you can manage. A few dollars multiplied by many can keep us open.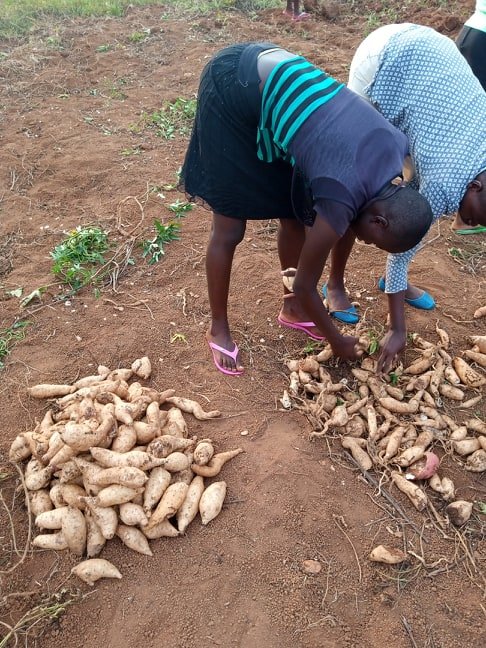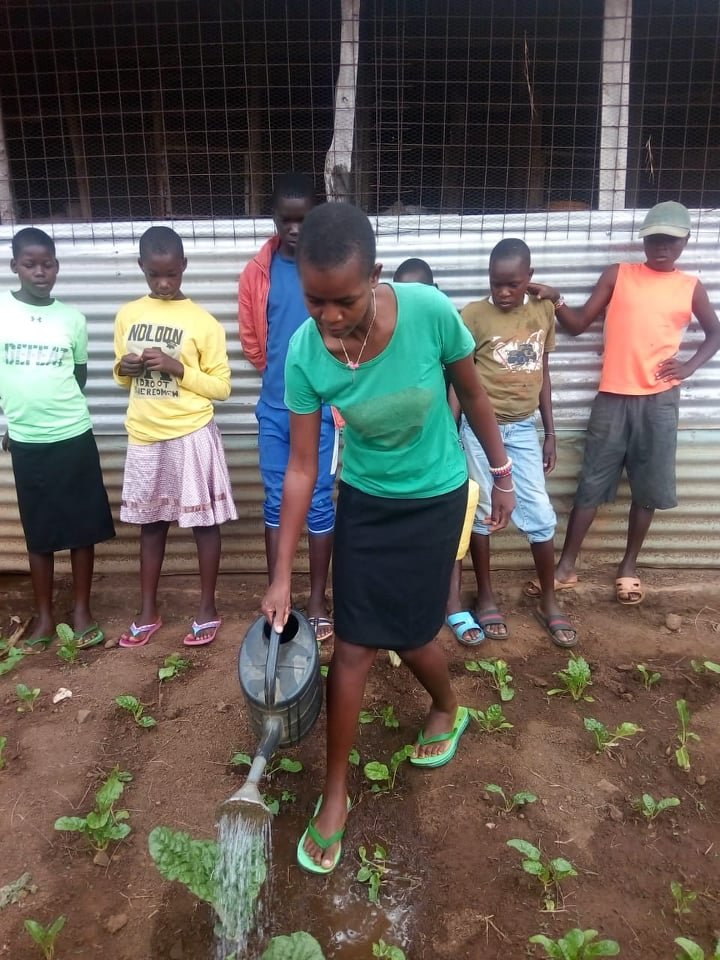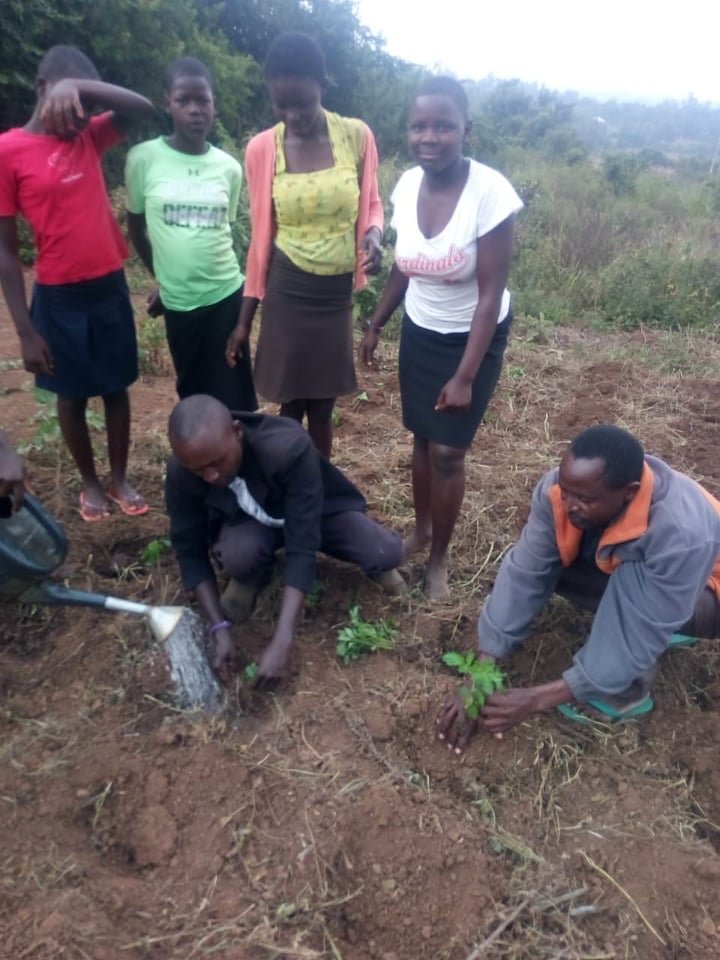 Links: