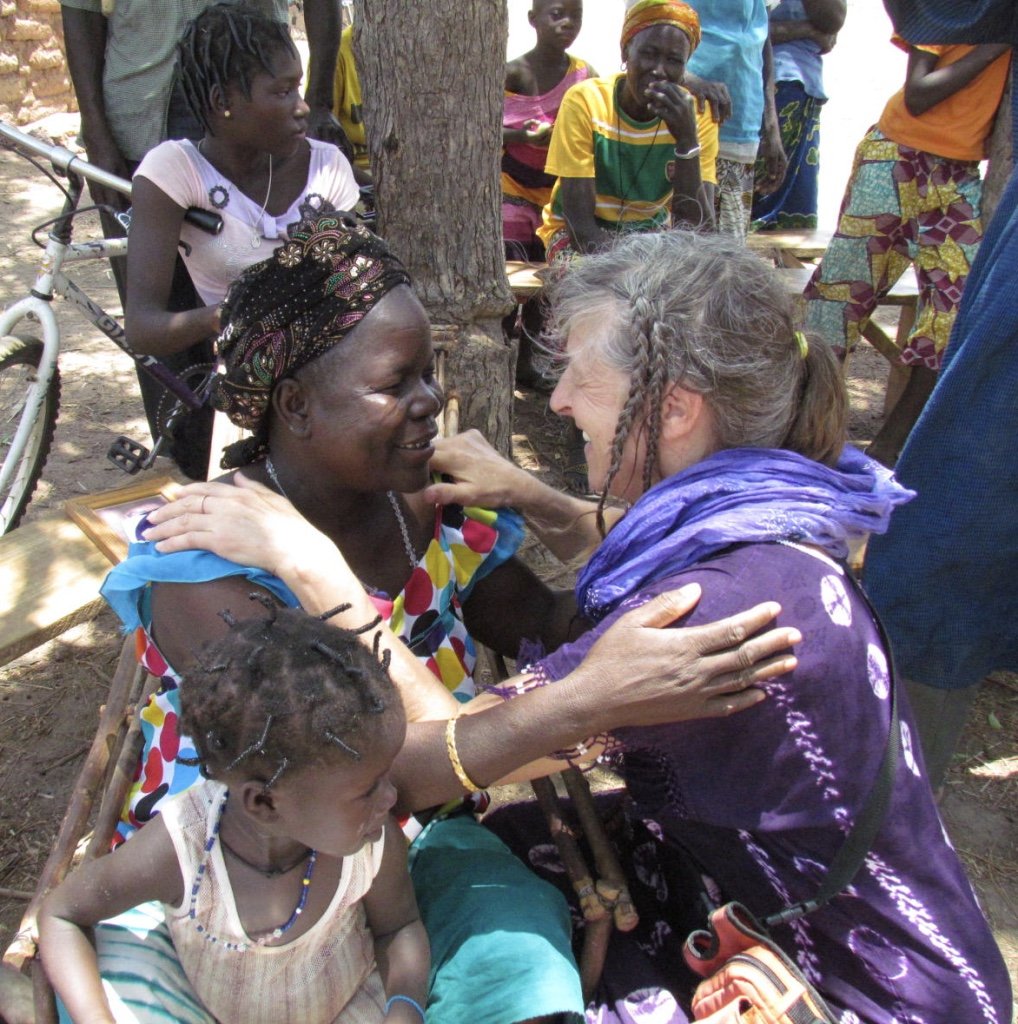 Special Announcement:
Global Giving is currently having its 2016 Photo Competition and one of BARKA's photos (above) was selected as a finalist.
PLEASE CAST YOUR VOTE NOW to help BARKA Foundation win the $1000 prize, plus receive homepage and social media promotion on Global Giving's networks.
Votes can be cast from right now through noon on Friday, July 22.
Please also share the link on your social networks to spread the word. Barka!
-----
Dear Friend,
Burkina Faso is one of the driest nations on earth. Yet during the rainy season, from June through September, the rains come. Everyone depends on this because 90% of Burkinabe grow their own food to survive, and if the rains don't arrive, crops can fail and lives hang in the balance. Last year, we witnessed early rains followed by a short drought- very unusual during the rainy season. When the rains finally did fall, they fell too hard, drowning and washing away seeds that had been sowed. The corn crop failed in the eastern region as a result.
It's easy to see how vulnerable the rural population of Burkina Faso is when you ponder such a situation, and how much of an effect climate change is having on life there. For us in the West, climate change may bring a warmer (or harsher) winter, or a cooler (or hotter) summer, however in Burkina, the weather can make the difference of your children's survival.
For this reason, BARKA is now hard at work developing projects that enable greater resilience for this population which is so vulnerable to external shocks. In fact, in the village of Tantiaka, which you have all direcly supported by donating to this project, villagers created a garden next to the well we drilled (that we includes you). The well remains properly maintained by the water committee and is in excellent working condition. Thanks to this simple and beautiful garden, every family has a small plot which they can irrigate throughout the year and grow food, even during the long dry season when it is normally impossible to do so.
This is something that was made possible through your financial support. We wanted to take a moment to reflect that back to you and every donor of this project. Villagers always tell us to thank and bless the people who have supported them from afar. On behalf of them all, we are extending to you their gratitude and good wishes. Barka!
In the coming year, BARKA Foundation will explore ways to support the village in this small-scale agricultural project. With your continued support we will be able to purchase some basic tools, watering cans, and even provide training for improved growing techniques and methods to mitigate the deadly effects of climate change.
Thank you for being on this magical journey with us. One single moment of this 'magic' we refer to was captured in a photo-- the photo that Global Giving chose as a finalist. It is an embrace of mutual respect, love and joy-- the essence of reciprocity-- between BARKA co-founder Ina Anahata and Bempoua Namoano, one of the key figures in the village of Tantiaka, also a member of the water & sanitation committee which you helped to make possible. Thank you for casting your vote for this photo to further support this project and the villagers of Tantiaka.
'Barka' is an African word of gratitude, blessing & reciprocity.
Barka,
Ina & Esu