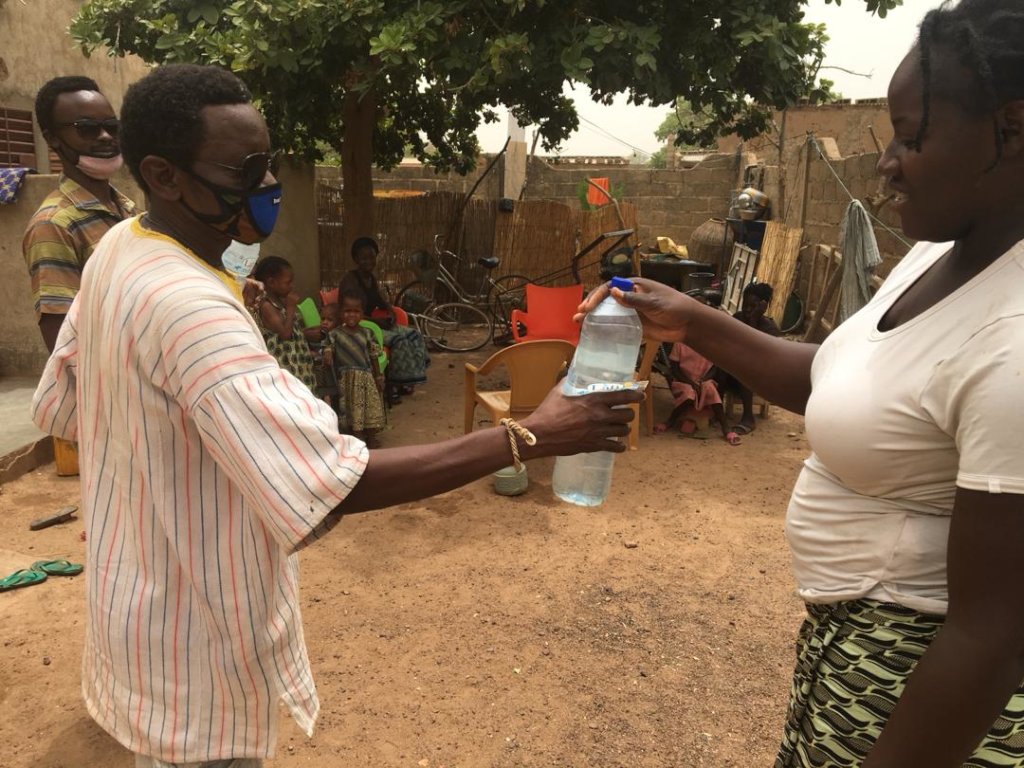 Dear Friend,
With the onset of the COVID-19 pandemic, Burkina Faso is experiencing a perfect storm.
Burkina was having a full blown humanitarian crisis even before the start of COVID-19, which it is exceptionally ill-equipped to handle. Almost 1 million people are already internally displaced due to insecurity and being forced to leave their homes, more than 2000 schools and more than 300 health clinics were forced to close by terrorists, much of the nation was already in a state of emergency and under curfew. Well, the rest of the world quickly caught up as we now all face eerily similar conditions.
The lockdown and economic collapse caused by COVID19 hit nonprofits very hard. We'd like to thank all those who have been thinking of BARKA and the Burkinabe we serve and made donations in recent weeks. It touches our hearts. In honor of this unprecedented crisis, the NGO community quickly reacted to take the unprecedented step of creating a Giving Tuesday in May to remind everyone that the organizations doing life saving work around the world also need support.
It's difficult to ask you to support our work at a time like this. We understand too well that everyone has been adversely financially affected, that you may be experiencing grief at the loss of a loved one... this is not a time when BARKA Foundation would normally ask for financial support. We almost did not participate Giving Tuesday on May 5th. However we realized that reaching out now presents an important opportunity to inform you of what's happening on the ground in Burkina right now. It also offers a way for you to be more involved, to be a partner in this work, to share in its successes and to help ensure its continuity.
Right now, BARKA is doing all it can to ensure the health and safety of thousands of people. We have shifted our focus to combat the coronavirus by delivering hand washing sensitization and liquid soap to 3000 people, while supporting a local women's organization which produced the soap. If we raise more funds, we can reach more people. 100% of funds raised today will go toward this action.
Even though Giving Tuesday has passed, please consider making a donation today to help some of the most vulnerable people on the planet. BARKA serves as a conduit between you and the people of Burkina. In that spirit of reciprocity, we want to thank you for your financial support which makes our ability to support Burkinabè possible. We can't thank you enough. All we can do is say the biggest thank you we know how to say... barka.
Links: