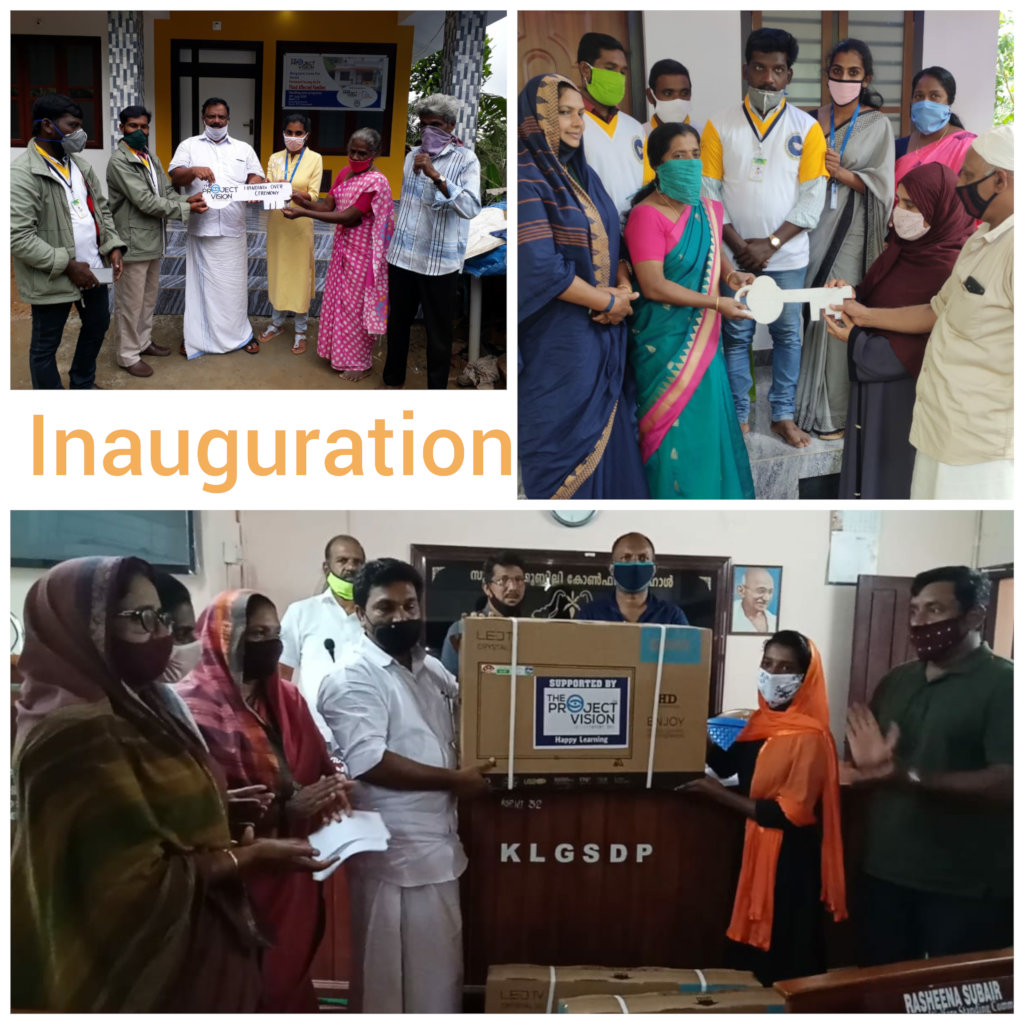 Never give up on a dream just because of the time it will take to accomplish it. The time will pass anyway."
– Earl Nightingale
This Pandemic also made some families cherish despite all adversity. we had started this project building houses for the families those who lost their house during the Kerala floods of 2018. The families were selected giving preferences who had been rejected by the government support due to certain criteria which were not applicable to qualify for government sanction. Project vision understood their difficulties in building a house for themselves and so decided to get help through the crowdfunding to realize their needs. It was very kind of each and everyone who had contributed towards this cause. Since the budget of each house was around half a million Indian rupees we had to take help from other groups to complete this project. Completing this project was a challenge due to the shortage of funds received. We had completed two houses which were handed over in the last three months. we did mention in our last report saying that we could be sharing details on the inauguration of these houses. We are so blessed to have a platform like this to have a chance to fulfill the dreams of deserving families.
The keys of the house built for Subaitha and her husband were handed over by Project Vision on the 8th of June 2020. Subaida's husband is a person who is a cornic patient, his illness was discussed in our earlier report. Project Vision selected the financially backward families, the elderly couple and the disabled people, and those not on the government housing list. The 500 to 600 sq ft house includes a living room cum dining, two bedrooms, a kitchen, and a bathroom. Mrs. Thankamani, Block Standing Committee Chairperson Maimuna, Kanyampatta 1st Standing Committee Chairperson Rashina, Vellamunda 6th Ward Member Shajini, Simi represented Project vision in the handing over ceremony. The Social distance and COVID regulation was followed while handing over the house.
Secondly, the house was build for Mary in Kochumalayil, a native of Ondayangawhich was handed over on the 29th of July 2020. Mary's house was part of the Pradhan Mantri Awas Yojana. But due to financial constraints, the work could not be started. In such a situation, Project Vision provided Rs. 2.5 lakhs apart from the government grand for housing and undertook construction activities. The 650 sq ft house has a living room cum dining, two bedrooms, a kitchen, and a bathroom. The handing over was done by Municipal Councilor Jacob, Jayan, and Jaison who helped in constructing this house along with Simi from Project vision took part in the ceremony following the corona protocols.
Project Vision, Helping online learning aid facility to the children's.
With the introduction of online classes in the context of COVID-19, many students were finding it difficult to continue their studies. In such a situation, Project Vision becomes a pillar of support. LED TV's were distributed to about 30 students in Kaniyampatta panchayath for them to attend online classes from their homes. Rasheena, the chairperson of the Kaniyampatta Welfare Standing Committee, brought to the attention of Project Vision such a plight of students. The 30 students were selected based on a survey of about 200 students. The function was inaugurated on July 11th 2020, by Kaniyampatta Grama Panchayat President Binu at the Kaniyampatta Panchayat Office. The function was attended by Kaniyampatta Grama Panchayat Vice President Basheer, Welfare Standing Committee Chairperson Rasheena. Coordinator Simi distributed TVs on behalf of Project Vision.
Concluding a note of thanks to all the donors for having supported the cause and making a difference in the lives of many people. Your contributions can give many more houses to awaiting such mary and subaitha.......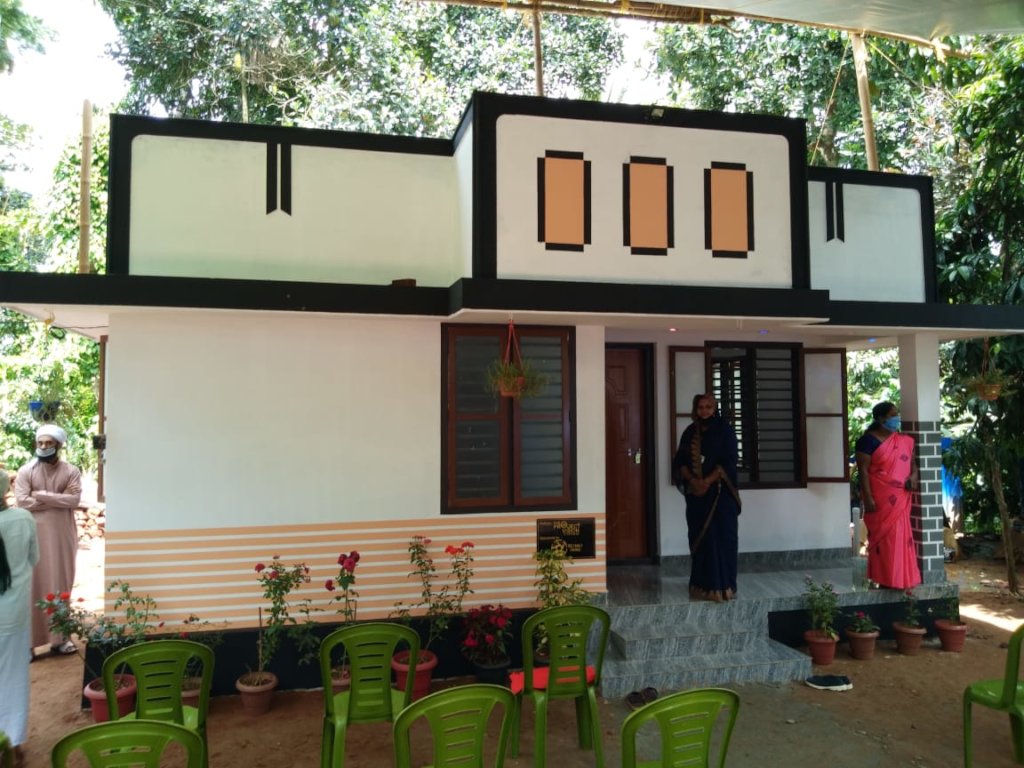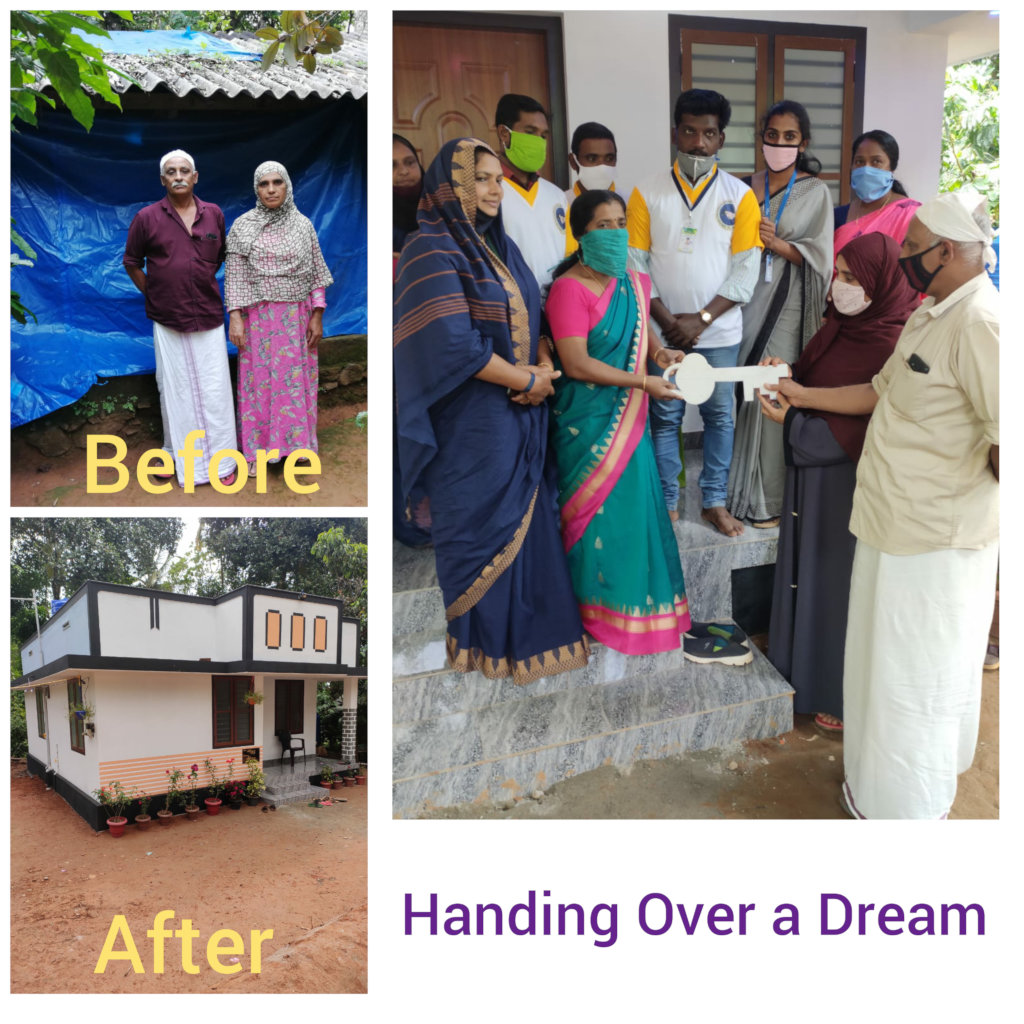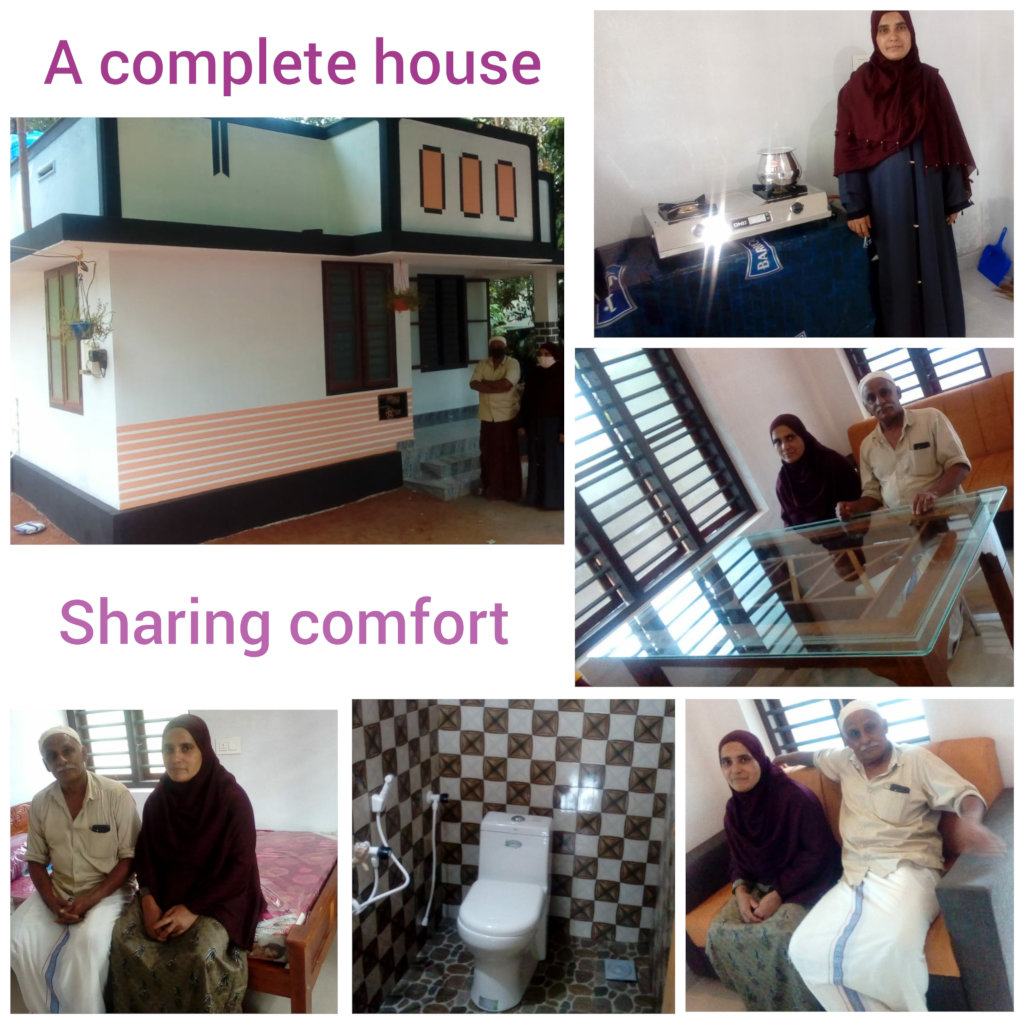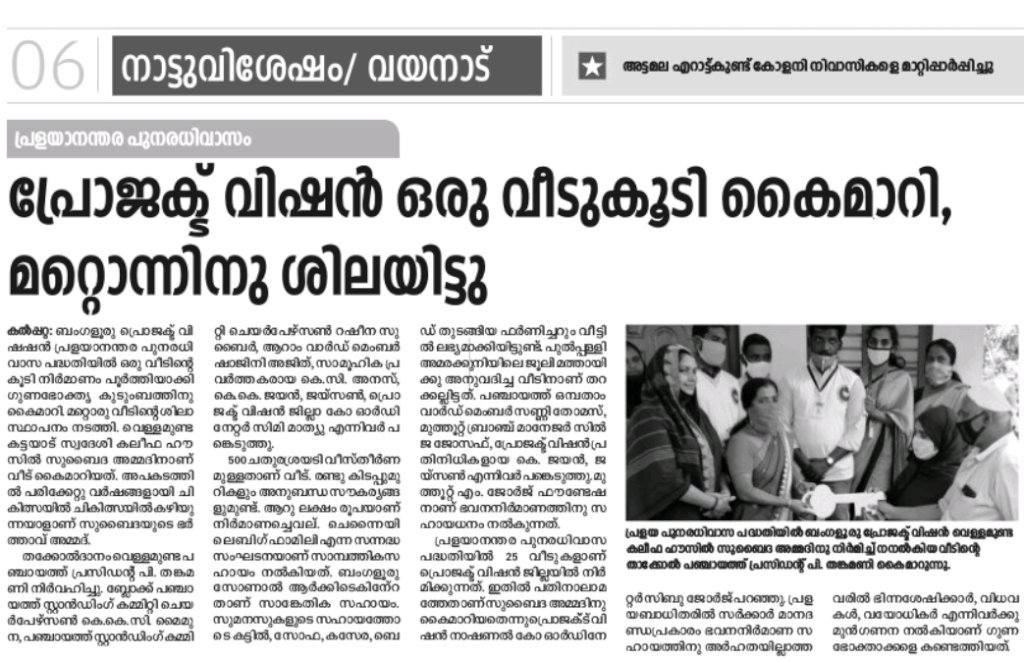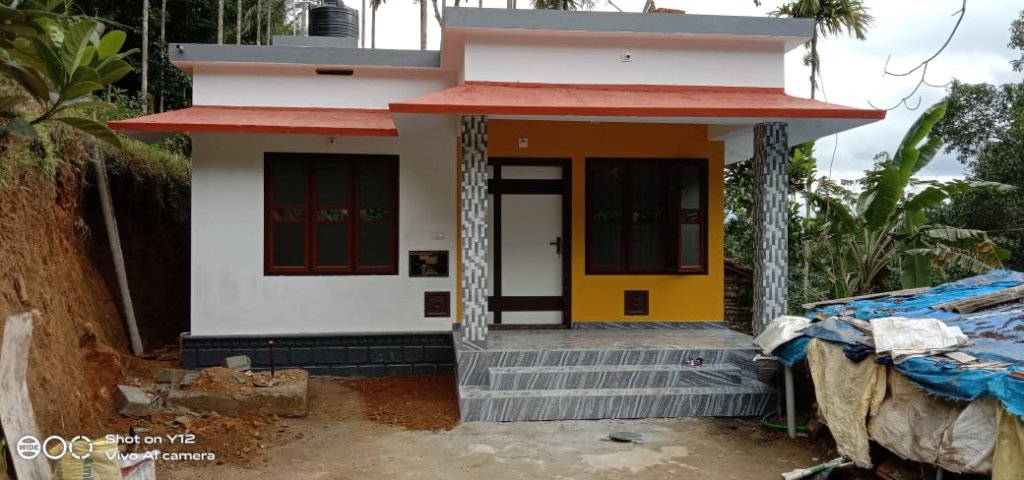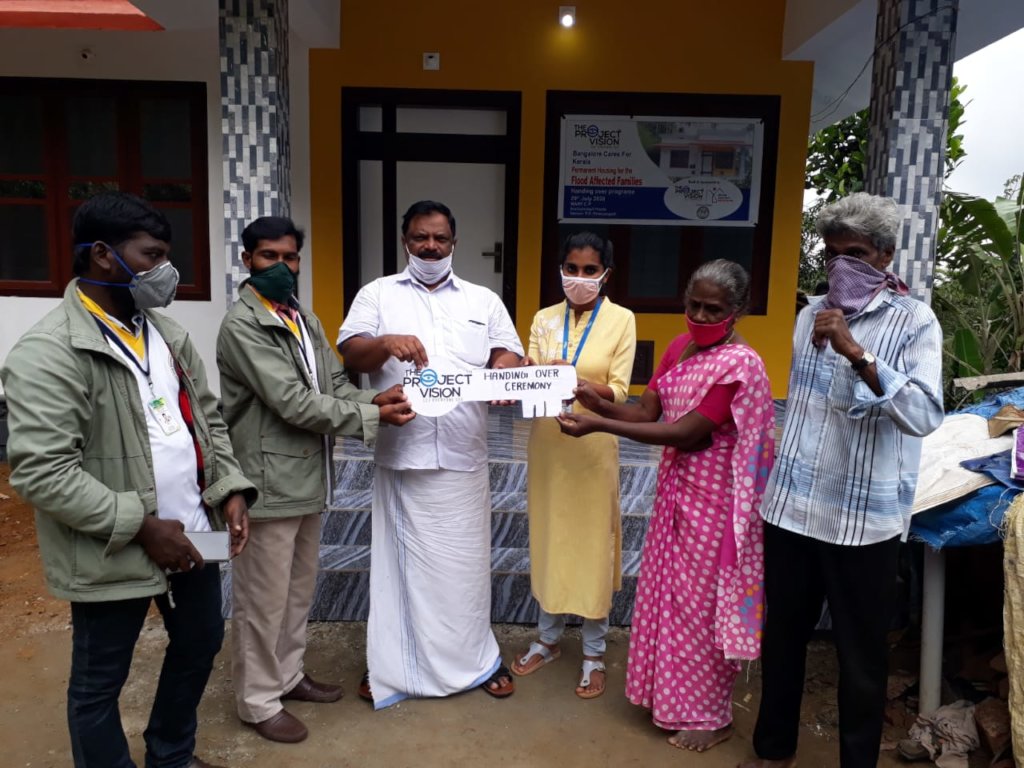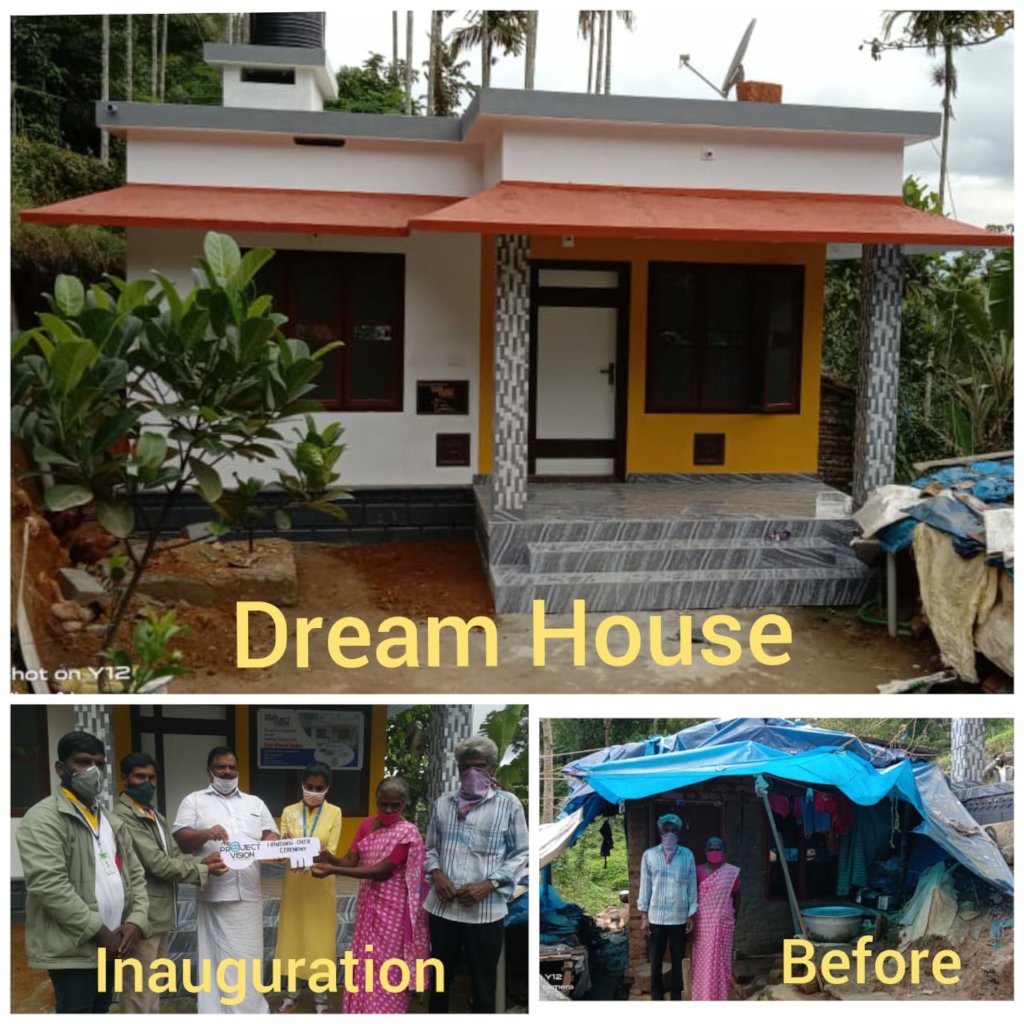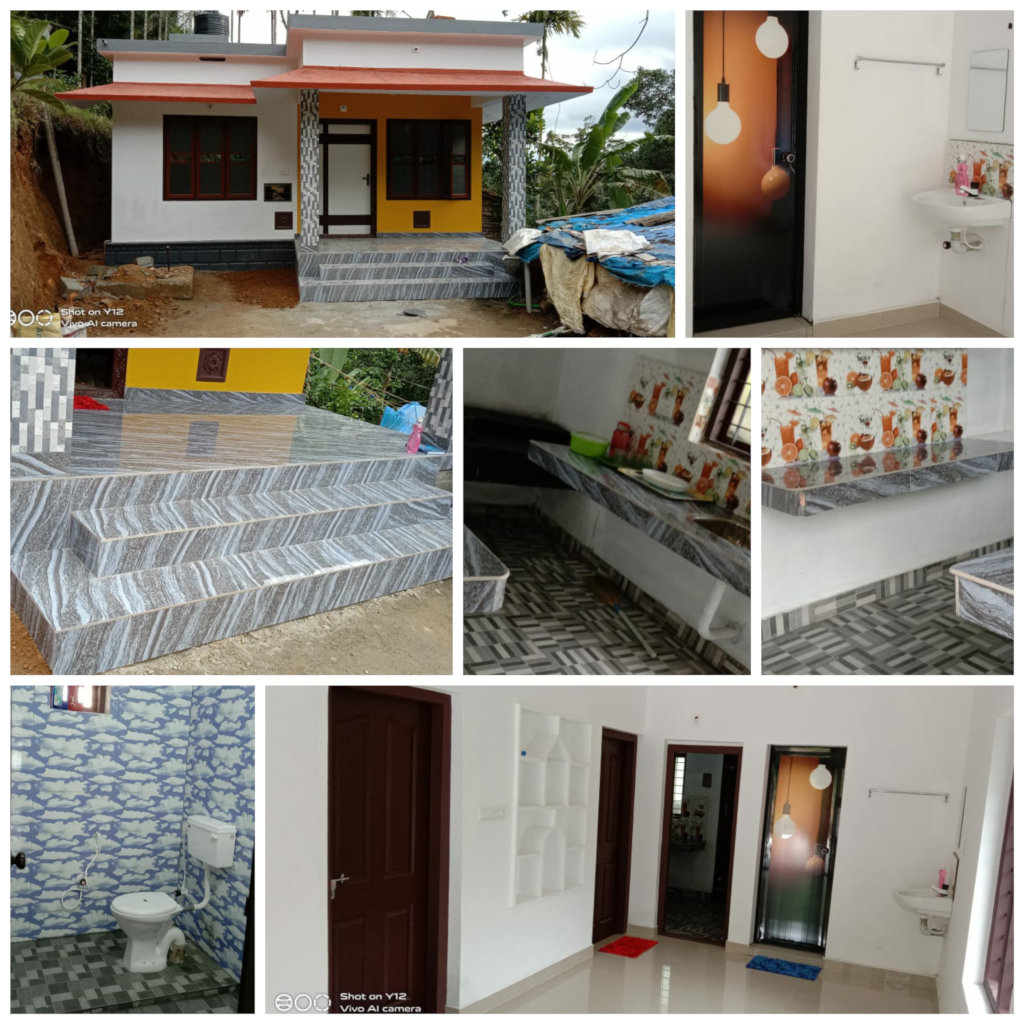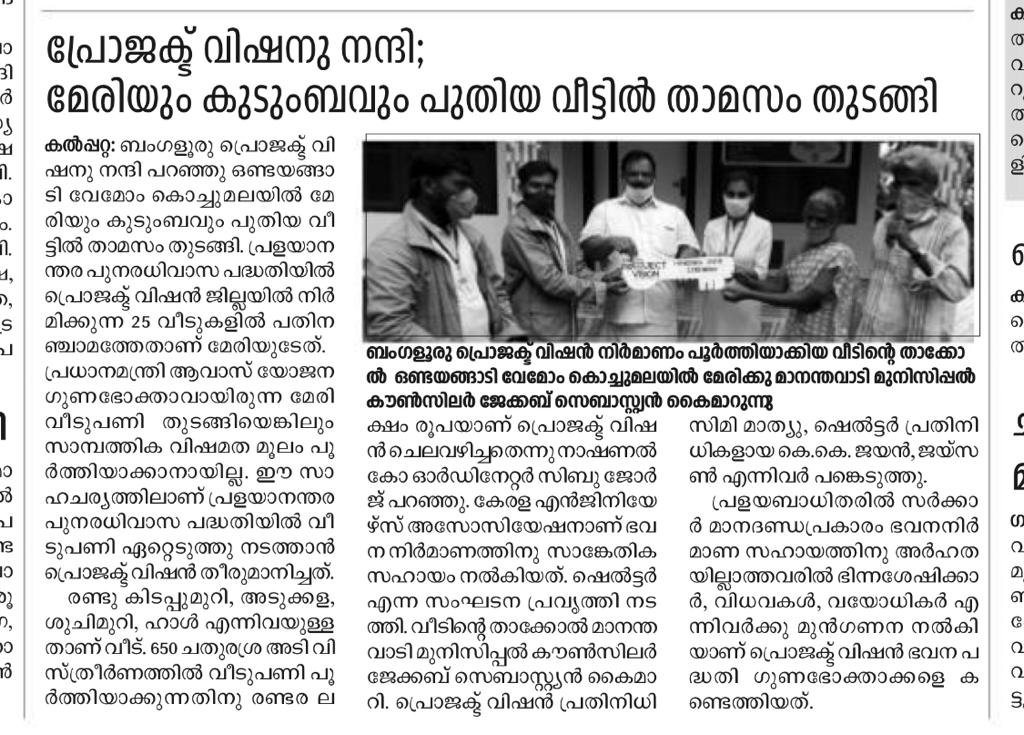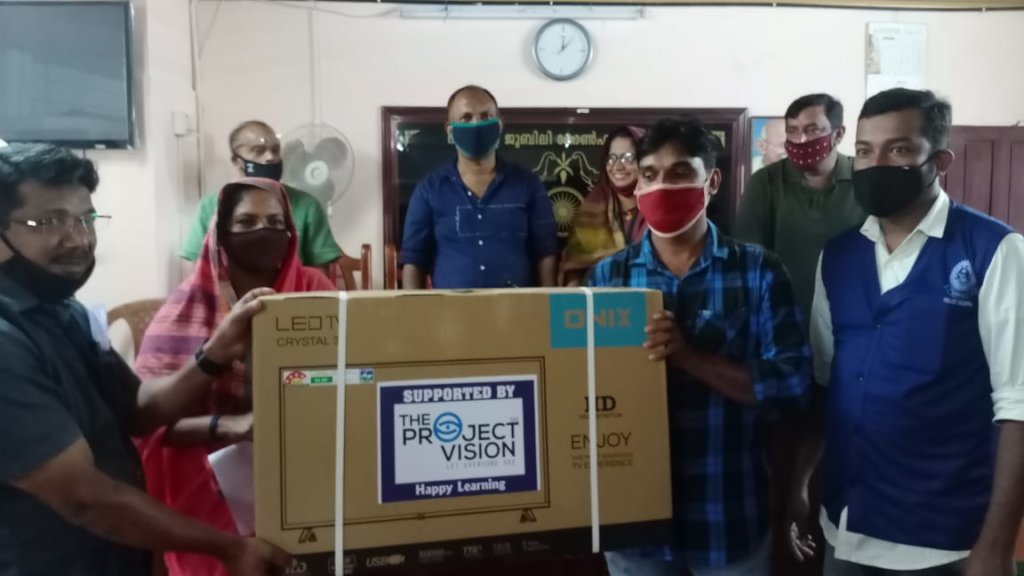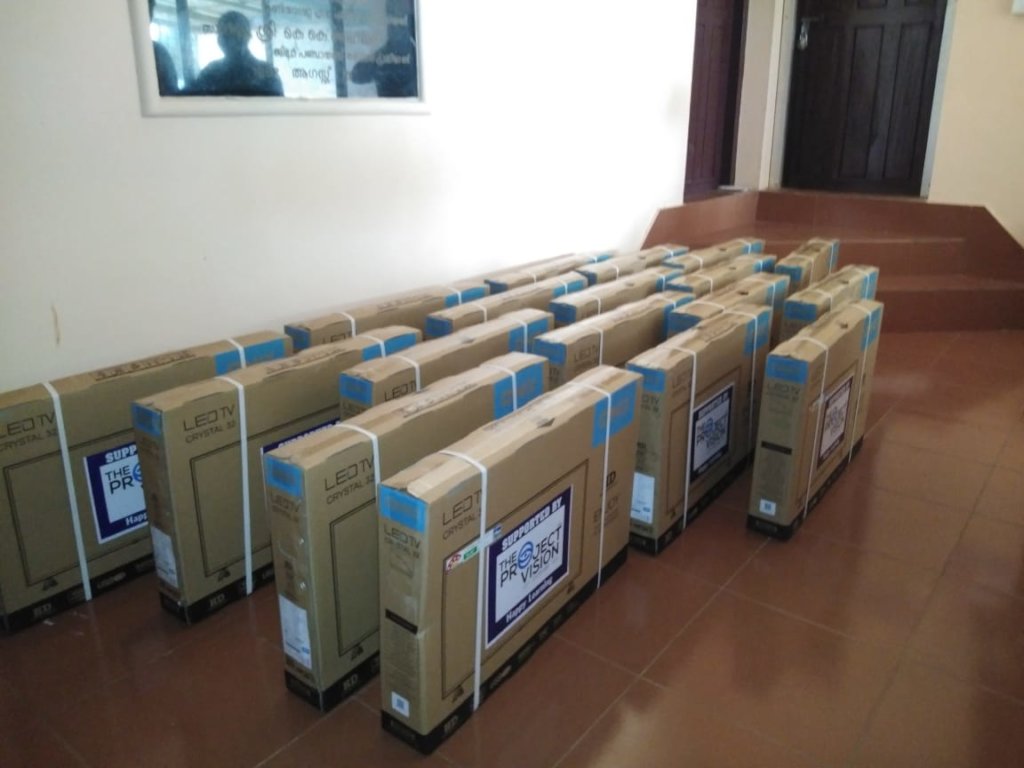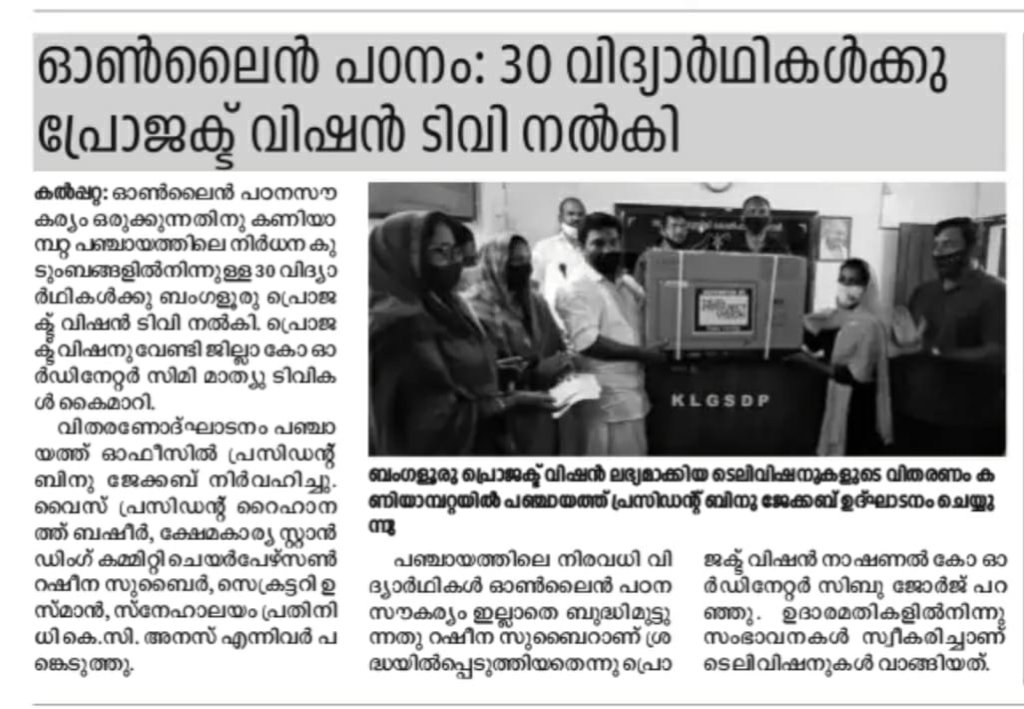 Links: