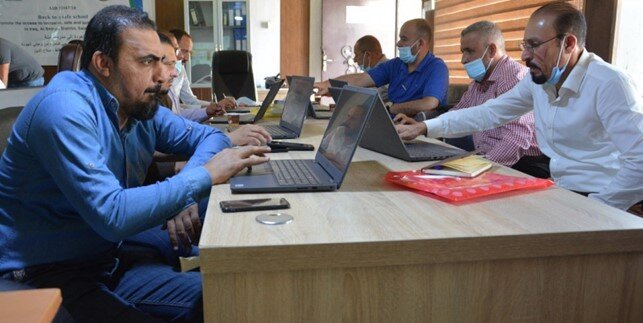 Since 2014 COOPI works in Iraq and confirms its commitment to support local people and ensure that students have access to educational opportunities.
In the district of Al-Shirqat, COOPI is carrying out activities to train teachers using innovative and alternative approaches.
For example, the goal of the training program called "Teachers in Crisis Context (TiCC)" is to enable teachers to develop skills necessary when carrying out educational activities during crisis. The training involves also suggestions on how to manage teaching during health emergencies, such as the COVID-19 pandemic.
Furthermore, teachers have been trained to identify children with possible learning difficulties and to consequently adapt their learning techniques according to their specific needs. To carry out these training activities on the field COOPI works in collaboration with a local partner, the Sorouh for Sustainable Development Foundation (SSDF), which has been active in Iraq for many years.
Hassan, one of the teachers that has taken part in the training program, told us: "It is great to feel like our struggles and needs as teachers are heard and acknowledged. It is really important for our professional development to receive the proper training and support. There are times in which our job requires a lot of strength and dedication. We have many students that need support in their educational path."
COOPI and the local partners have also implemented on the job evaluations to monitor the results of the training programs and to make sure that they are effective. The professional development of teachers is key to guarantee quality educational opportunities for children in Iraq.
Please, join COOPI's mission and help Iraqi students with us!
Thank you for your support!