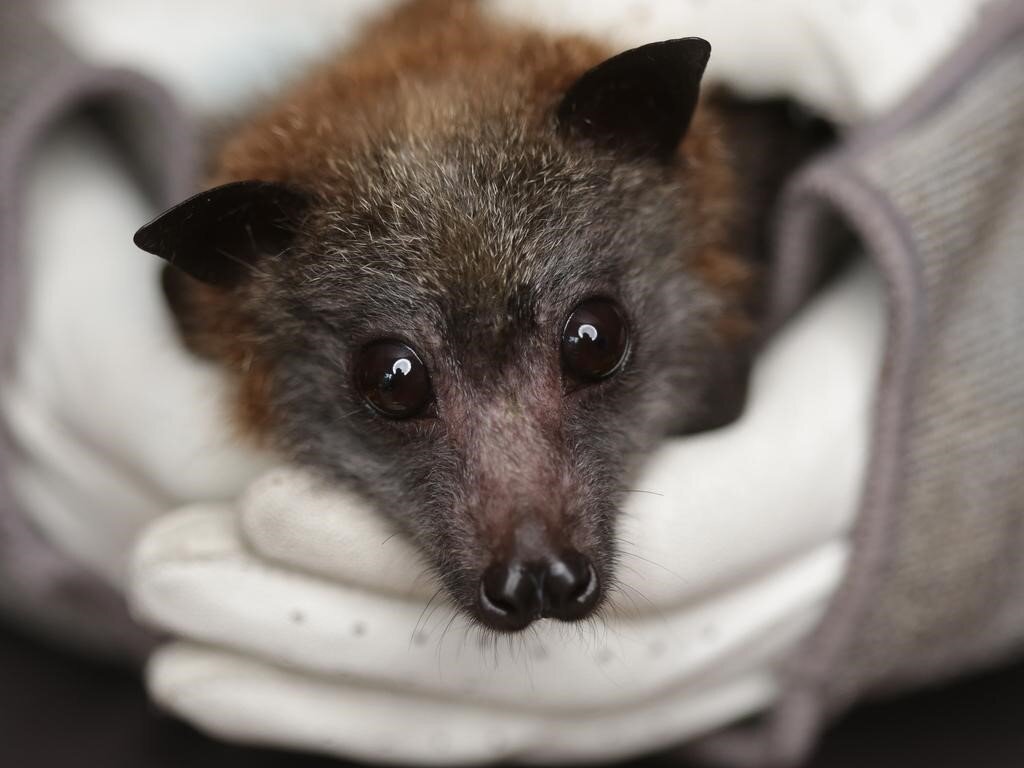 Following on from our most recent pup season, which was a quiet one, winter has also seen fewer numbers of animals coming into care. There have been between as little as 5 and to 10 flying foxes and microbats being reported to our bat hotline on a weekly basis. Many bats have headed up north for the winter season.
This autumn/winter we have had huge volumes of rain leading to significant flooding multiple times over the last 5 months in many areas of New South Wales. The excessive rainfall, coupled with the catastrophic bushfires of 2020, will most likely influence the food supply (flowering gums) and the flying fox movements around the country. So, it will be interesting to see how this will impact on numbers during the forthcoming pup season.
A quick review on reproduction in flying-foxes.
Males are sexually mature by 30 months and females by age two. Mating occurs between March and May and starts with the males marking their territory in a tree with secretions from scent glands on their shoulder. The male will actively defend their territory from other males, which means it can be very noisy in the camp site over this period. The females usually become pregnant between March and April which is Autumn in Australia. There is a 6-month gestation period, with mums giving birth in spring, mainly October to November.
They give birth in the treetops of the camp to a single pup – twins are sometimes born but often only one will survive. As soon as the pup is born it begins to suckle from its mother. There is a nipple (teat) beneath each wing pit that the pup will latch onto. The pups have milk teeth that curve backwards so that they can keep a firm hold onto the nipple. At night when the mother flies out to search for food the pup clings to her, firmly latched onto the nipple, with its claws in her fur. Newborns are born well furred except for their stomach which is usually tucked up against the mother under her wing. The pup is not able to maintain its own body temperature until it is a lot older, so stays close to its mother for that period. Pups are born with their eyes open and weight around 70-80grams (2.4-2.8 ounces)
Several seasons ago I had the privilege of having pregnant females who gave birth while in care. It was an amazing experience to watch these mums give birth and then care for their pups- many hours were spent just sitting and watching them. I have included in this report some stills from videos that I took while they were in care.
I trust that you all have been keeping safe and well during this global pandemic. Thank you so much for your generous donations that enable us to continue to rescue and release back into the wild these amazing bats. We could not do it without your help.