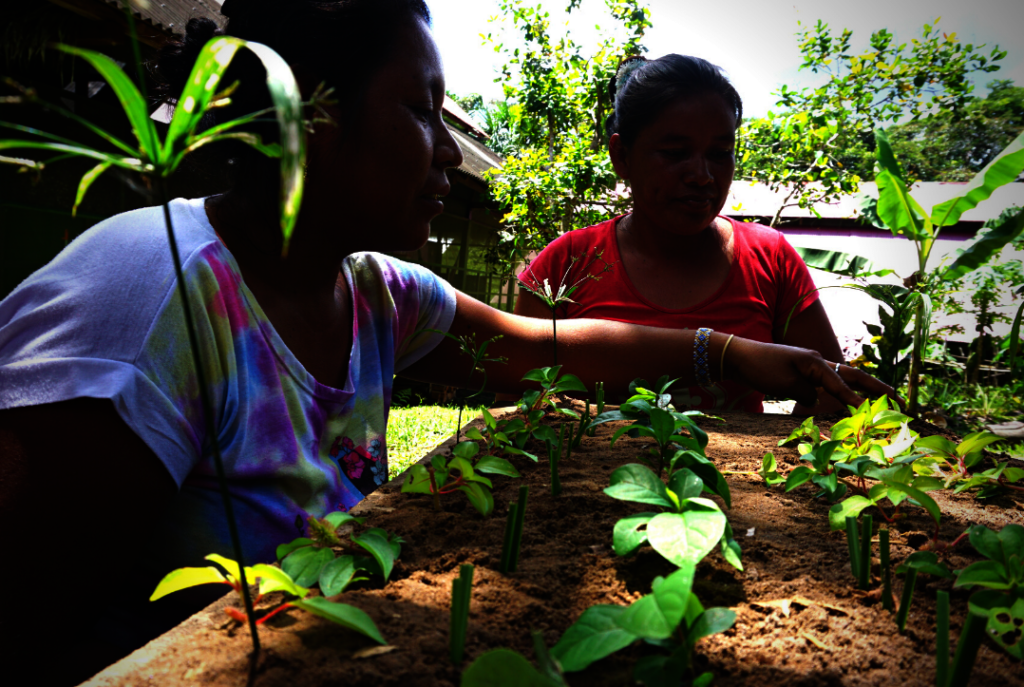 Dear friends and supporters,
These last few months have demanded a great effort but have also brought us much gratification. We are happy to share this update from the field with you and elaborate a bit more on how we continue to foment a movement to regenerate the Amazon thanks to your support.
As we wrote to you in our last report, our second 33-day Amazonian Permaculture course has just begun. We are currently hosting 20 participants from around the world learning about the foundations of permaculture. Our Permaculture center continues to grow and attract passionate volunteers and people eager to learn about how to live sustainably.
We keep expanding our work with the chacras integrales agroforestry system with local communities. We continued to support local families to install their own agroforestry systems. By the end of September, we had assisted with the installation of a total of 8 hectares only in 2022. In addition, we are very proud to announce that we finally have been able to bring our agroforestry outreach work to indigenous communities. In mid-August, a group of over 20 Kukama and Shawi representatives participated in our 5-day course "Introduction to Permaculture and Amazonian Agroforestry", both sharing their own extensive traditional knowledge, while learning a thing or two from our permaculture team.
After the course completion, our team traveled to the Kukama community of Tangarana and the Shawi community of Nuevo Chacatán to support the communities in installing their own chacra integral agroforestry system. For us it is important that people decide on the type of chacra they wish to have and maintain; the Tangarana community chose to work together on a communal chacra, while in Nuevo Chacatan they chose to install a small communal chacra area and enrich 3 family chacras. (For more details of our work in Tangarana, please read our blog)
Furthermore, at the end of September we organized our 2nd "Diálogo de Saberes" (wisdom, or knowledge dialogue) with the participation of Shawi, Kukama and Bora peoples, indigenous students from the OEPIAP (Organization of Indigenous Students from the Peruvian Amazon), local communities and agroforestry experts. For two days they exchanged experiences, knowledge, and participated in workshops on agroforestry systems, food processing, native beekeeping, and chicken farming. These dialogues are extremely enriching for all participants, and we are determined to continue to arrange more of these types of events soon, as we keep striving to support the recovery and promotion of sustainable indigenous agricultural practices and production systems. We are confident that with your help we can continue to support Amazonian communities while helping the planet.
With much gratitude,
The Chaikuni Team