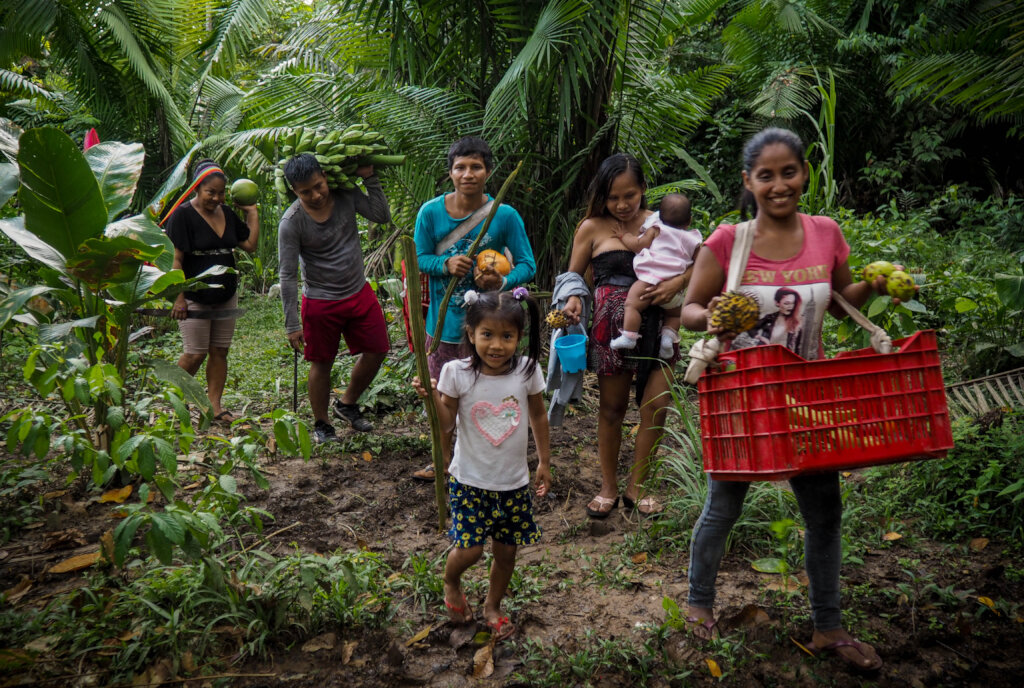 Dear Friends and Supporters,
We hope you are all doing well. We have a lot of exciting things to tell you. But first, we wanted to let you know that we are celebrating this month. The Chaikuni Institute is turning 10! On June 20th, 2012, Chaikuni´s founders held the meeting that formally called into life our organization. While our Institute was originally founded as a Permaculture Institute, today we run three equally important programs - Human and Nature Rights, Intercultural Education, and Permaculture. We believe that our three programs combined, in alliance with Amazonian communities and our international supporters, offer holistic solutions to the Amazon and its peoples. We invite you to take a moment and celebrate with us.
Since we last wrote to you, we have finished our first 33-day Amazonian permaculture course, in which the 6 international participants discovered permaculture solutions for regenerative living in the heart of the Peruvian Amazon. We´ve already scheduled a second 33-day course with a major focus on ecological building techniques for October this year.
We furthermore advanced on a mission we´ve been having in mind for a long time: locally and organically produced Chaikuni products. For now, our product line includes a natural insect repellent, deodorant, and toothpaste; chocolate balls with honey from stingless bees and peanuts, herbal teas such as guyausa and achiote, star fruit and banana jam. Bear with us as more products are in the making. The idea is both to generate additional funds for our activities, as well as to demonstrate to local families how to transform and add value to their primary products.
Our demonstration sites at the Permaculture Center also got a boost: we reforested one of our chacras integrales with 50 fruit trees such as pijuayo, avocados, mangos, zapotes, cacao, and copoazú. We also installed an entirely new agrofloresta of about 2000m², an extremely productive and diverse agroforestry system focused on fruit production: avocado, mango, lime, coconut, cacao, and coffee. Remember, while we produce for our center, the main purpose of these productive agroforestry sites is to serve as demonstration sites for local villagers, so they may see firsthand the possibilities of the chacra integral agroforestry system.
Speaking of our neighbors: in our last report we wrote to you that by the end of last year we had completed and even surpassed our goal of reforesting 24 hectares of degraded lands with chacras integrales in our neighboring villages. Throughout the process many additional families inquired whether Chaikuni could support them to install their own agroforestry systems.
With more limited funds, we set ourselves the goal to reforest another 6 hectares by the end of September 2022. In May, we ran a new introductory workshop on the chacra integral system for 15 farmers, and scheduled visits and technical assistance with at least 9 families. Just last week, in a large logistical exercise, we also delivered 2662 fruit and timber tree seedlings and 350 small citrus fruit trees to the participating families, whom we will assist in installing their chacras over the coming weeks.
Given this local demand and our determination to keep supporting local Amazonian families to improve their food security and generate an additional income, while at the same time doing something great for the planet, we would also like to let you know that we are raising our fundraise goal to 150.000 USD.
Thank you for your continued support and for being part of our movement to regenerate the Amazon.
With appreciation and gratitude,
The Chaikuni Team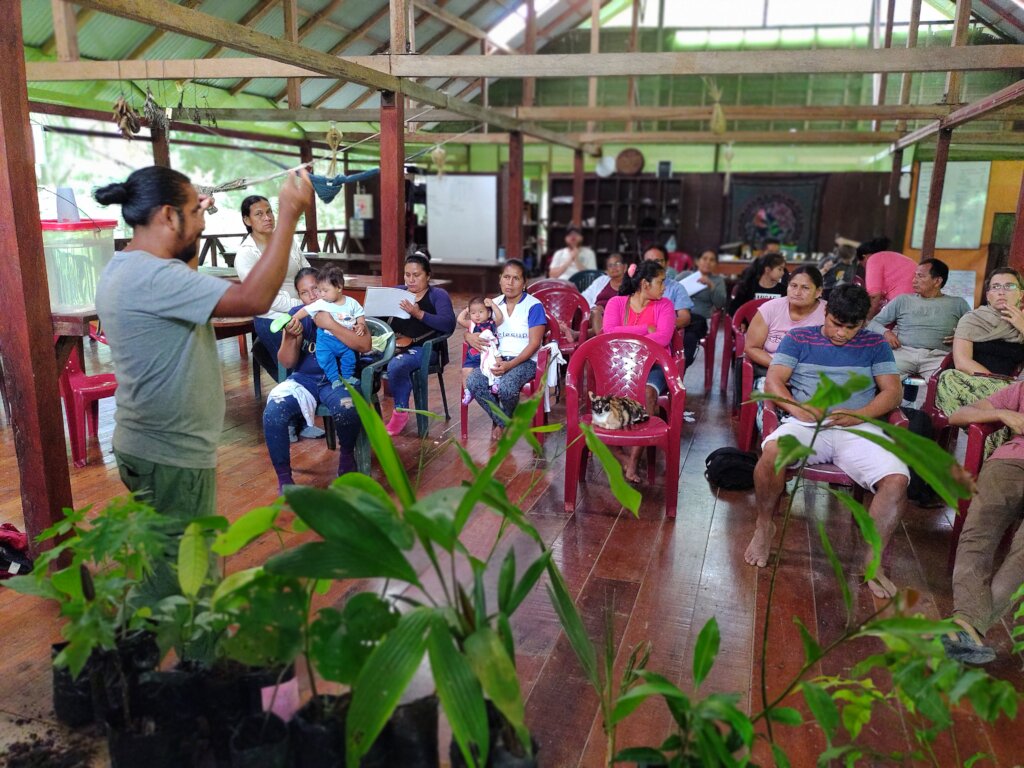 Links: