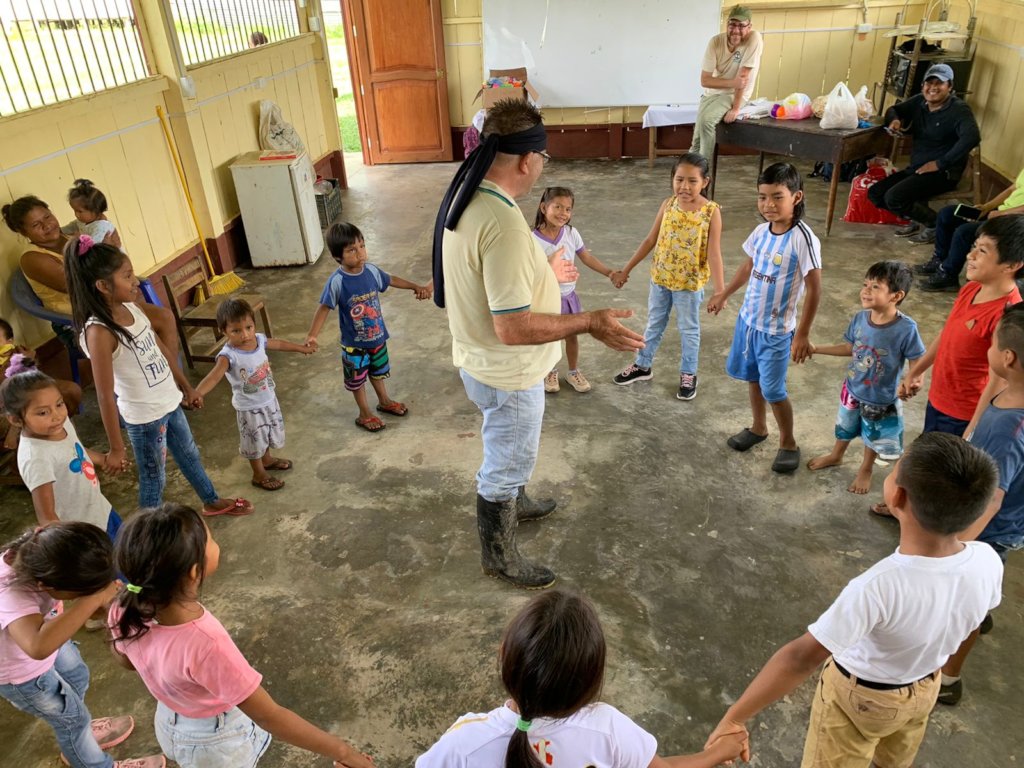 Dear Friends and Supporters,
Despite the menace of a third COVID wave looming over our Amazon region, our project staff and permaculture program have been running at full speed since we last wrote to you.
We continued to support local families to install their chacras integrales or food forests through mingas (communal work days), offering both technical and logistical support, including seedlings, as well as food provisions for the individuals participating in the minga. Since early march, we have assisted another 11 mingas. We are currently advancing on 22 hectares, most of them at stage 1 out of 3, but 9 families have also implemented phase 2. By the end of the year, we have set ourselves the goal to reach 24 hectares of fully installed chacras integrales.
In May, we facilitated a training for all the participants that work on their chacra integral through our project, on how to include citrus fruit trees in their agroforestry system. The organization of this workshop is a direct response to feedback from the families we work with. Many are particularly interested in including either toronja (a local type of grape fruit) or lemon in their chacra integral. The training was led by a local expert in citrus plants, and was such a success that many participants asked for a follow up training. We also distributed 10 small citrus plants to each participant, to be planted in their chacra according to the instructions taught in the training.
Finally, there seems to be returning some normality to the schools, at least in rural areas. Normal classes have started twice a week in the communities we work. This means that we are finally able to coordinate with the teachers to organize a space for the kids, offering environmental education classes, the fun way. We don´t need to teach these kids "about" nature, or how to plant a tree. They have spent all of their young lives running around the forest, and can teach us. Making the link with our other project activities, however, we speak about the importance of sustainably managing their resources, for their future, and how they can talk to their parents about this.
We are also excited to let you know that we recently welcomed a new and very talented colleague to our team, Diego Carhuaricra, who will be in charge of coordinating our permaculture center from now on. One of his first initiatives was to organize the team to sell the produce from our own chacra integral at one of the markets on the outskirts of Iquitos, a half an hour walk and shorter boat ride away from our center. Our staff harvested ginger, anona fruit, cacao, guineo bananas, plantains, curcuma, and bijao leaves, and sold it all at the market. The bijao is a large banana-tree-leave looking leave, that is used in local cuisine, most prominently to wrap a dish that is called Juane. While Juanes are prepared throughout the year, they are the main ingredient for the festivities of San Juan, celebrated on the 24th of June.
As we head into the second half of the year, we continue with fresh enthusiasm to work with the local communities to implement diverse and regenerative agroforestry system, which wouldn't be possible without your continued support.
With much gratitude,
The Chaikuni Team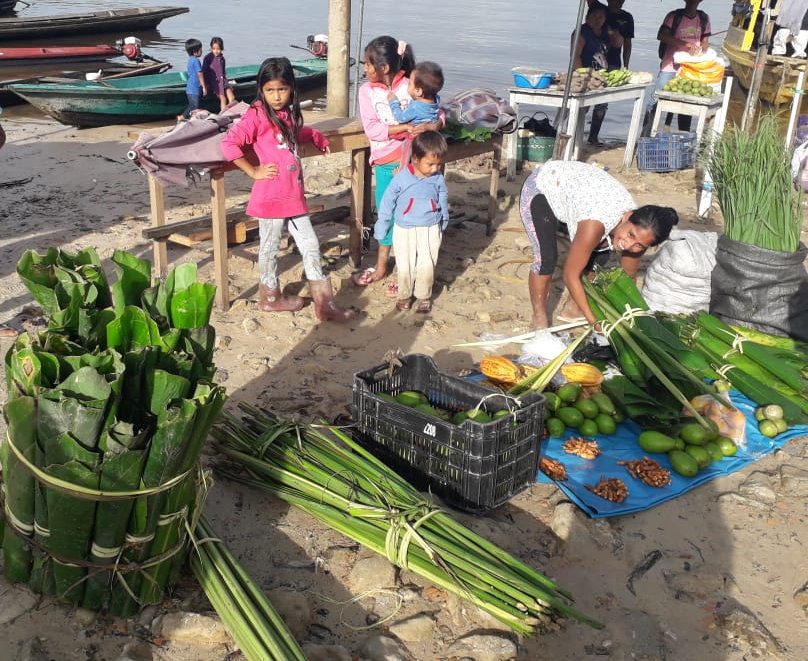 Links: