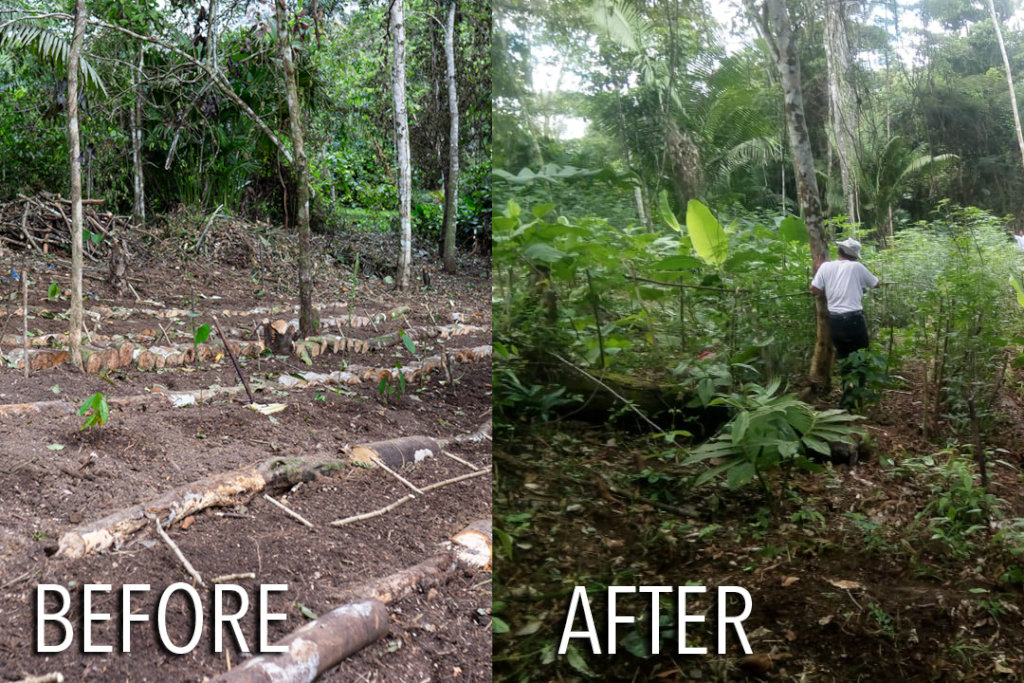 Dear Friends and Supporters,

On March 15th, only a few days after we wrote to you last time, Peru was put under a strict lockdown due to the corona pandemic. More than 110 days later, the lockdown was finally lifted at the beginning of July. As in most places, however, this doesn´t mean that things just go back to (the hopefully new) normal. At around 3000 new cases daily, infection rates are still
high in Peru. Rather than based on public health criteria, the discontinuation of the quarantine is the result of ordinary people and the government no longer being able to bear the socio-economic costs of "staying inside".
Our jungle region and city of Iquitos went through a traumatic experience; the lack of a decent health care system, infrastructure, medical personal, medicines and oxygen led to the loss of unnecessarily many lives. While conspicuously exposing the weaknesses of our current "system", it was a stark and painful reminder of all the failures and thefts committed for decades in our Loreto region. Oil royalties and public funds disappeared in the pockets of public functionaries rather than being invested in health care and education.
While the pandemic impeded us to go about our work in the field during the last months, we, fortunately, had just finished planting three food forests before we were ordered to stay at home. We were also lucky that two of our Chaikuni staff live right next to our permaculture center, and, despite the lockdown, they were able to tend to the agrofloresta throughout the quarantine, while nature was silently performing its miracles. In just a bit over three months, our agrofloresta plot went from barren earth to a lush emerging green, already gifting us with its first product, a local species of beans. The picture series at the bottom of this report - taken by our local staff Eder Baneo through his cellphone – documents the growth of the agrofloresta planted in March. We hope it conveys an idea of just how diverse and productive this system is.
While we were bound to our homes, immersed in the uncertainty of the situation, we – or shall we better say YOU – also achieved another great victory. Showing international solidarity and reciprocity at a level that has deeply touched us, you all made our Climate Action Campaign fundraiser a huge success. Thanks to your support, our project was chosen as one of
five organizations to be part of the year-long GlobalGiving Climate Action Fund, which will bring us further funding and new platforms to share our experience, hopefully inspiring many others to join the movement.
The successful campaign directly helped us as an organization to continue on through this global crisis and time of renewal. We can´t wait to go back out to the communities, put our hands in the soil, and continue the work with local families to plant food forests and regenerate soils and forests.
Thank you for all your support to our Institute and the local communities we work with in the Peruvian Amazon.
With profound gratitude,

The Chaikuni Institute Team