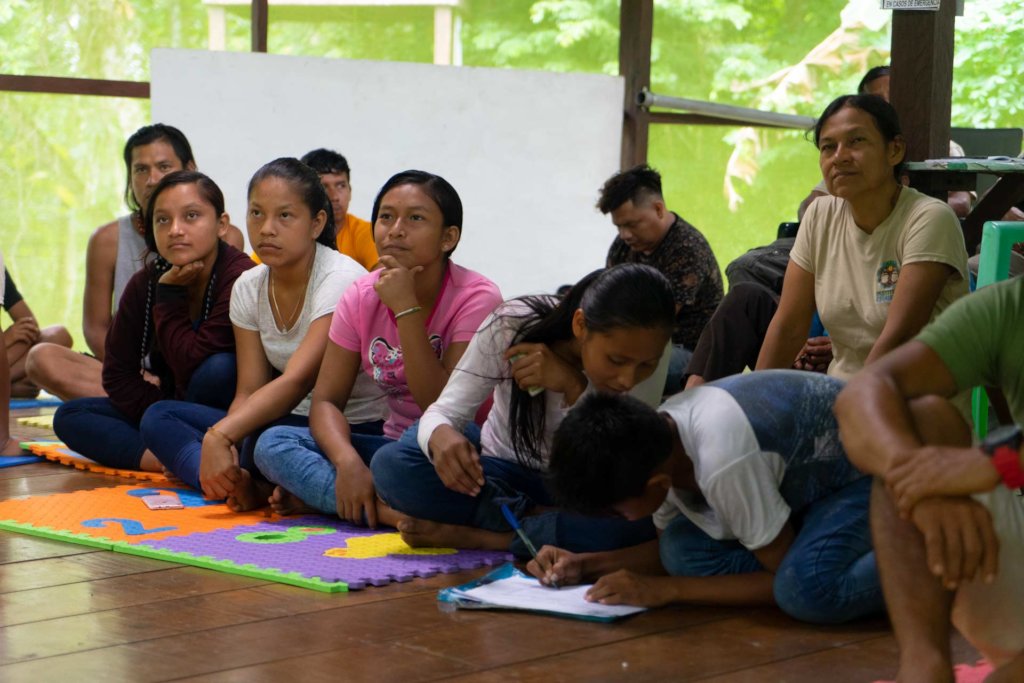 Dear Friends and Supporters,
Only yesterday we finished another 10-day key activity that we had been planning meticulously over the last months. We made it back just in time from the rainforest and our partnering communities to report to you today.
As you may remember, through this campaign, we have been promoting a regenerative, diverse and resilient agroforestry system, which we call a "chacra integral". Bridging traditional, indigenous land-management techniques with modern permaculture methods, a chacra integral produces abundance for local communities, creates healthy food forests, counteracts deforestation and soil degradation, and thus helps to combat and mitigate climate change.
Under the masterful guidance of Tierra Martinez, founder of the Ná Lu'um permaculture Institute and one of the leading permaculture experts in Latin America, we offered a ten-day capacity building workshop to local families. A diverse group of over 30 people participated; women, men, and youth from 3 neighboring communities to our permaculture center in the lower Nanay River basin, in the Peruvian rainforest.
The course offered a profound experience into a method called "agrofloresta". Also known as syntropic agriculture, it is an extremely diverse and productive system of climate- and biodiversity-friendly sustainable farming. Just like a multi layered rainforest ecosystem, it works with plants that thrive on different levels and in different conditions (high, low, medium altitude, shade, sun, etc..), each producing food, timber or medicines at different time intervals, assuring a year-round production. Perfectly aligned with our local chacra integral system, we promote the agrofloresta as a part of it.
Finishing the ten days, our team of eighty+ hands of villagers and Chaikuni staff had left growing three such rich agrofloresta plots. Installed in areas previously degraded by local farming practices, they are bound to grow back to thriving and productive forests. Two of the planted fields are in very accessible places in the communities, serving as example plots for community members which didn´t participate in the training.
With your help, we will continue to spread the knowledge on chacras integrales and the agrofloresta within our neighboring communities and beyond, to keep creating a movement to regenerate the Amazon.
Thank you for all your support to local communities in the Peruvian Amazon and for being part of our movement.
With gratitude,
The Chaikuni Institute Team