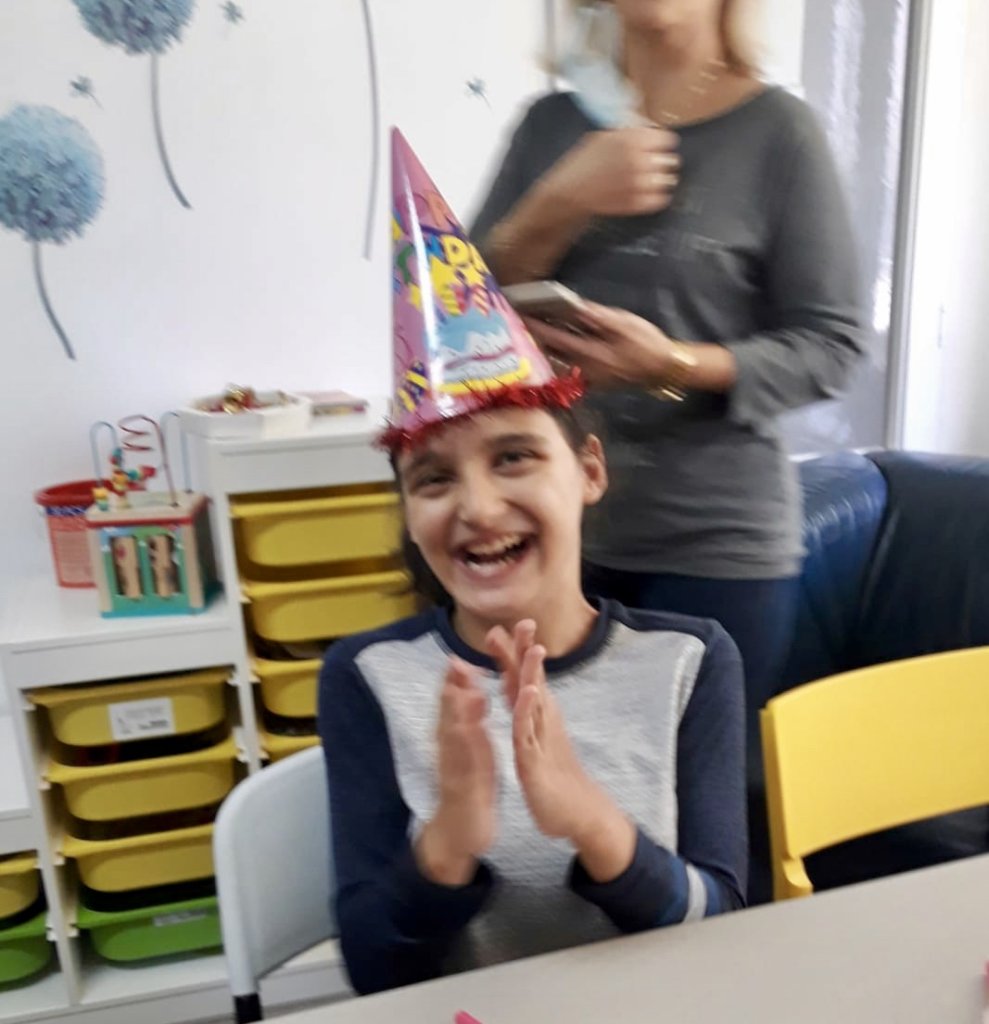 FRIENDSHIP!
Friends to play with... learn with... share birthdays...help complete a puzzle or build a lego castle...
For many of our kids at Delia's Learning Center, this is the first time they have had a friend their own age.
Can you imagine being 8 years old or 11 years old and due to being autistic you are rejected from attending school? No opportunity to learn how to buld relationships with peers? Never knowing the simple joy of having a birthday cake placed in front of you while your friends sing and clap for you?
Our psychologist Lidia, and both of our other teachers gently guide children to appropriate socialization. When we re-opened our Center, we slowly got the children acclimated again. AND WOW! What words are there to express when we see a child who rarely has smiled, beaming to have her friends celebrate her birthday? Or one day we observe that a child whose autism and lack of socialization has kept him in his "shell," is all of a sudden engaged in a learning game with another child.
Well, there are no words... so with this update we are sharing many photos so you can see for yourself! During this difficult year, we have all experienced isolation from friends. Perhaps it will give you a little boost to know that by supporting The Delia Foundation you have helped some very special children eliminate the barriers that have isolated them.
We wish you good health in the months ahead. Please reach out to myself, Laura Larkin or David Conway if you would like to know more about our work.
All Best,
Lauren Fishbach, U.S. Board President
NOTE: Our team always wears masks and we follow all hygiene and sanitization practices as mandated by the Romanian government. (We have just sent them special masks with a piece of plastic over the mouth area so that children can see facial expressions -- which is critical for communication with children for have special needs.) Per the law, temperatures are taken daily for everyone entering the Center. Our children with more significant medical needs have not yet returned to the Center.