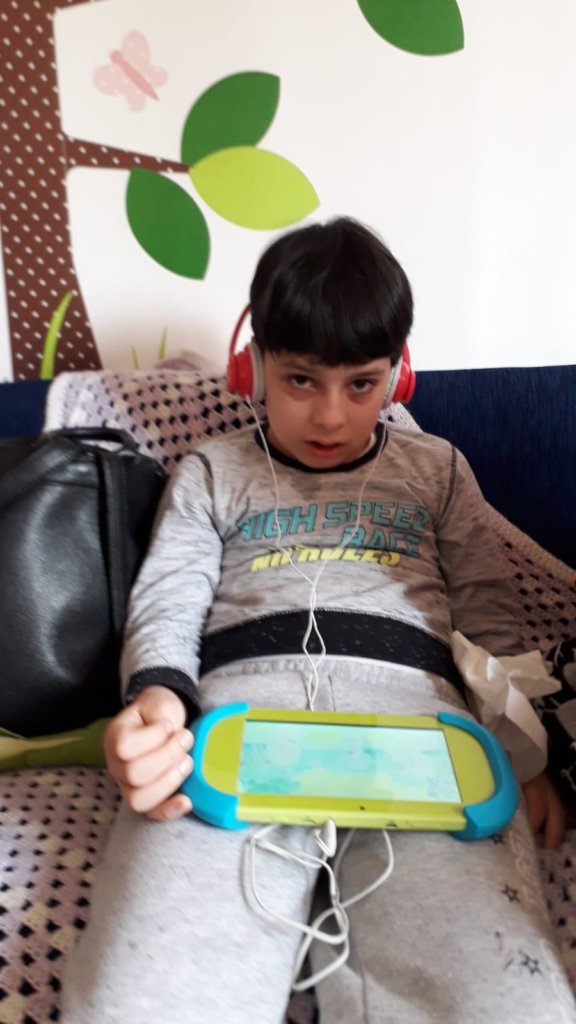 We did it! Autism Program is Underway at Vibrant Kids Thanks to You!
One of our teachers, Gabriela I., felt powerless. She was at a loss for how to help her students with autism. "Could I possibly get training?," Gabriela asked us. It was so imperative to her that Gabriela offered to contribute to the financial cost, if needed.
This conversation, in December, gave us the impetus to launch our GlobalGiving fundraiser. Three months later, Gabriela is now enrolled for classes to start this spring! Thanks to you, Gabriela will be the first of our staff to take an introductory course in Applied Behavioral Analysis (ABA), hosted by Autism Voice Romania and accredited by the Romanian College of Psychologists. Gabriela will travel to the university town of Iasi for this training, about two hours from Vibrant Kids. She will have three full days of training in April and another three days in May to learn about developing communication, social skills and guiding appropriate behaviors in autistic children. This course will be followed with instruction in the Picture Exchange Communication System (PECS), which teaches kids to communicate. There are no words to express Gabriela's gratitude!
Some of our donors made direct requests to purchase head phones which are used by the children when the classroom stimulus becomes too much. These are really helping to calm anxiety and to enhance focus during learning activities. We have also introduced sensory kits containing fun items with different textures for the kids to touch. These provide an emotional and creative outlet while also developing critical skills such as motor skills and sensory development. Improving our students' communication abilities is a top priority and we have been interviewing speech pathologists. In this small town, surrounded by rural villages, it is not easy to find the expertise we need or a specialist able to commit to the hours. We expect evaluations of the kids to begin in the spring when our #1 choice for a therapist frees up some time. We will continue to report back to you as the autism program moves forward.
The first two months of 2020 have been all about CHANGE at The Delia Foundation's Vibrant Kids program in rural Romania. CHANGING lives of special needs orphans through experiential educational opportunities, improving physical wellness, and an emphasis on emotional well being as nearly all of our kids have faced incomprehensible personal tragedies. 85% of autistic children in Romania are not enrolled in schools due to lack of teacher training. With your help we can CHANGE this statistic in the town of Barlad.
Thank you,
Laura Larkin, CEO, The Delia Foundation
Lauren Fishbach, U.S. Board President, Vibrant Kids
David Conway, Trustee, Delia's Friends UK
Oana-Elana Codreanu, President, NGO Fundatia Delia Barlad