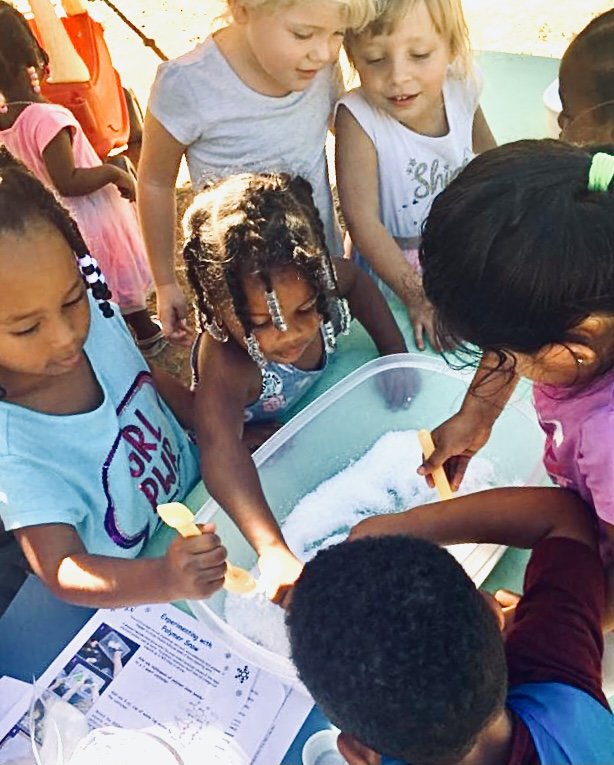 To promote family engagement and inspire families to continue learning together while at home, the Virgin Islands Children's Museum has distributed its 4th At Home Discovery Kit! We are pleased to report that your charitable contributions helped us to create Discovery Kits for 400 youth throughout the territory.
Kit recipients gain knowledge about cause-and-effect measurements, physical reactions, geometry, and fostered literacy development while observing VI History Month. With this precipitation science kit, families can explore geometry by creating snowflake math art, play with polymer snow for a fun sensory experience and discover how all forms of precipitation are involved in our planet's water cycle.
Many families are struggling financially and emotionally during these COVID times. We aim to be a community resource to support low-income households with children and truly hope our discovery kits will uplift their spirits and facilitate hands-on learning in the home.
Four hundred discovery kits were delivered to families throughout the territory via distribution partners such as the Longpath Community Center, Nana Baby Children's Home, Boys & Girls Clubs of St Thomas/St John, Inc., and Catholic Charities of the Virgin Islands St Thomas/St John/St Croix and by visiting the VI Children's Museum.
The At Home Discovery Kit program is ongoing and our next distribution is slated for mid-summer 2021 and will highlight agriculture, units and measurements, with a special focus on children's mental and behavioral health.
Thank you for helping us help kids Explore, Play, Discover, at home.
Sincerely,
The VICM Team
https://www.vichildrensmuseum.org/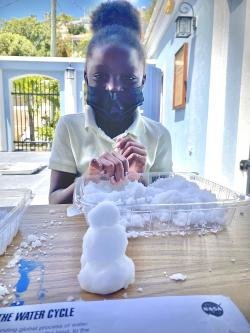 Links:
Attachments: