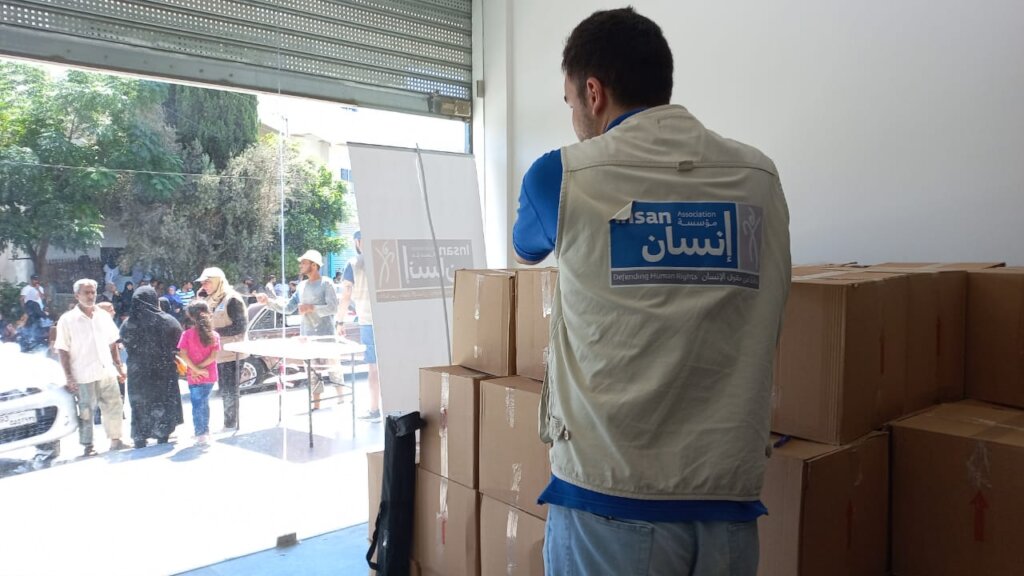 Marhaba from Insan,
In the last few months Insan continued to provide emergency relief assistance to the most vulnerable Lebanese, Syrian and Palestinian households in South Lebanon (Tyre and the surrounding areas, including refugee camps).
During the last week of August, 968 households received a food box and a hygiene kit. Each food box contained rice, sugar, oil, tea, milk powder, cheese, lentils, bulgur, chickpeas, salt, pasta, tomato paste, halva and tahini. Each hygiene kit contained floor disinfectant, soap, sanitizer, gloves, cleaning cloth, floor mop and cleaning disinfectant.
During the months of September and October all these 968 families as well as those 967 families who received their food box and hygiene kit in July, received also 20 USD of multi-purpose cash assistance. However, the distribution of cash was surrounded by some challenges. For example, some beneficiaries lacked legal documentation requested at the money transfer companies, some had moved to a new place or changed their phone number, others had been forced to return back to Syria under the Lebanese government's "voluntary" repatriation of Syrian refugees program.
The feedback survey conducted with a sample of the beneficiaries at the end of the project revealed that this support was highly needed by all of them and more support is needed as the situation in Lebanon does not show any signs of improvement. All the beneficiaries very extremely grateful to Insan for the assistance provided and the vast majority of them was also satisfied with the content and quality of the items found in the relief boxes.
We could not provide this support to the vulnerable communities without you. Thus, we would like to express our biggest gratitude to you and hope that you will continue following and supporting us via GlobalGiving, Facebook, Instagram or other means.
Best regards,
The INSAN team