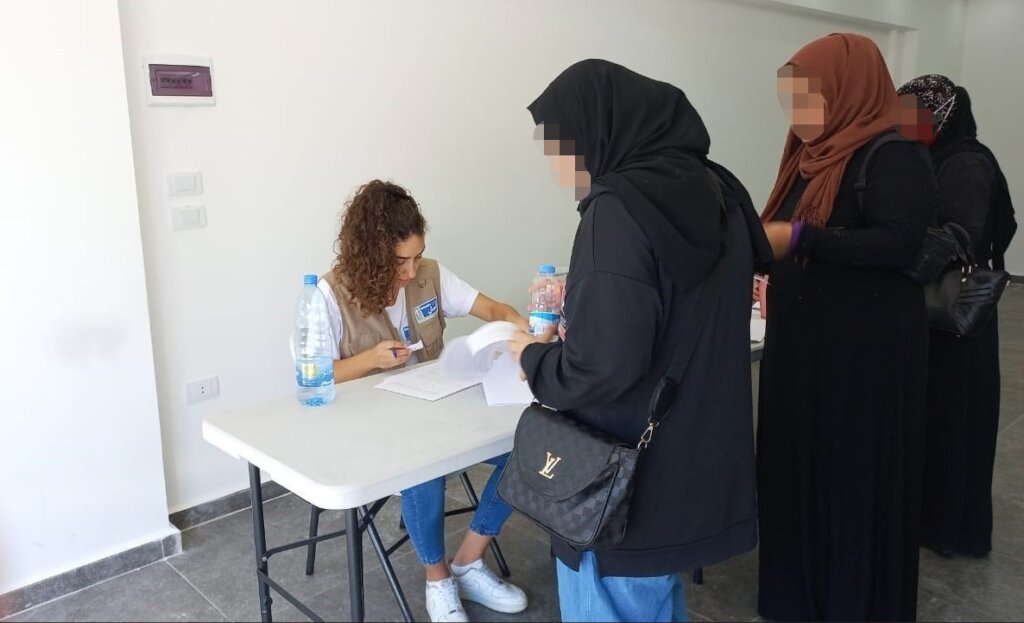 Marhaba from Insan,
Since the beginning of summer, Insan has been reaching out to the most vulnerable Lebanese, Syrian and Palestinian households in South Lebanon (Tyre and the surrounding areas, including refugee camps) and registering them for relief assistance consisting of food and hygiene items as well as cash.
It is becoming increasingly difficult for many families to cover even their basic needs. The poorest families used to rely a lot on bread as a substitute for more expensive and nutritious food. However, even bread is becoming increasingly unavailable due to the shortages of wheat supply caused by the war in Ukraine (Lebanon's main source of grain imports), the devastating explosion at Beirut port that destroyed the grain silos and currency devaluation. Due to the supply shortage, the price of bread has also been skyrocketing. Many families are spending nearly 50% (320,000 LBP = US$10.66) of their monthly wage (minimum wage 675,000 LBP = US$22.50) on bread[1].
Some good news were shared at the end of July when it was announced that the first grain shipment from Ukraine since Russia's invasion carrying 26,000 tonnes of corn was destined to Lebanon. Yet, after passing Turkey the transponder of the ship was turned off and by now the satellite images have confirmed that the ship was redirected to Syria who is Russia's key ally[2]. It is clearly a huge blow to the Lebanese population and thus Insan's relief assistance will most definitely be of great help for the poorest of the poor.
The assistance is being delivered to more than 2000 households who will each receive a food box, a hygiene kit and 20 USD cash. Each food box contains rice, sugar, oil, tea, milk powder, cheese, lentils, bulgur, chickpeas, salt, pasta, tomato paste, halva and tahini. Each hygiene kit consists of floor disinfectant, soap, sanitizer, gloves, cleaning cloth, floor mop and cleaning disinfectant. 967 households have already received the food box and the hygiene kit and the rest will receive it this week. Cash assistance will be delivered shortly after.
We could not provide this support to the vulnerable communities without you. Thus, we would like to express our biggest gratitude to you and hope that you will continue following and supporting us via Facebook, Instagram or other means.
Best regards,
The INSAN team
[1] Save the Children. 2022. "Lebanon: Bread Shortages Fuelling Tensions With Syrian Refugees". https://reliefweb.int/report/lebanon/lebanon-bread-shortages-fuelling-tensions-syrian-refugees.
[2] Reuters. 2022. "Ship Carrying First Ukraine Grain Cargo Docks In Syria's Tartous - Shipping Source", 2022. https://www.reuters.com/markets/commodities/ship-carrying-first-ukraine-grain-cargo-docks-syrias-tartous-shipping-source-2022-08-16/.