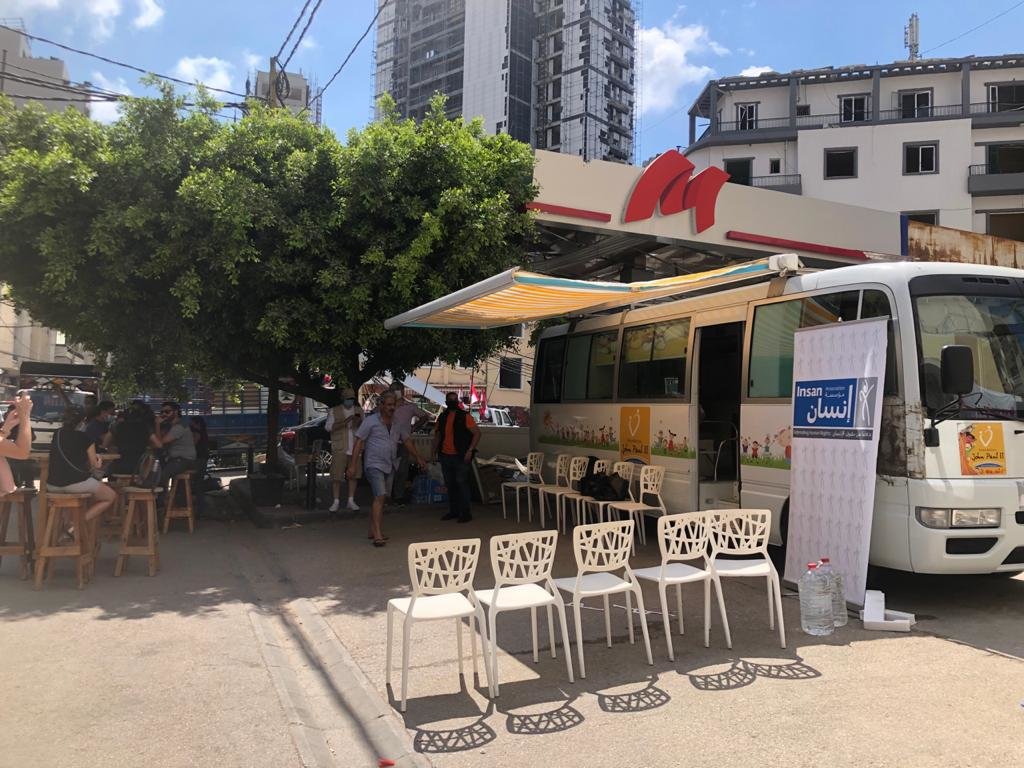 Marhaba from Insan,
We are still in shock over the events that took place on 4th August 2020 at the Port of Beirut but life has to go on and people need to get back on their feet.
To help the affected communities recover faster, Insan initiated an emergency response shortly after the blast. Between the months of August and October around 50,000 hot meal portions were distributed through our mobile unit (a special bus) that was stationed in Mar Mikhael neighbourhood – one of the areas most severely damaged by the explosion – and at the community housing centres. Additionally, Insan handed out 600 food boxes containing rice, pasta, flour, tomato paste, lentils etc. to the people in affected areas.
Besides food assistance, 10 big kits of medications for providing first-aid and treating chronic illnesses, 3 tons of clothes, around 400 hygiene kits and 200 baby kits containing milk powder, diapers and other essentials have been provided to people in need.
Wood and aluminium repairs have been conducted and 50 houses have received full glass repairs together with new window frames. Aditionally, around 600 families have received cash assistance from 200 $ - 500$ that helped them purchase or fix items that were destroyed in the blast.
Life is slowly slowly beginning to return to normal although it will never be the same as it was before the blast. A lot has been done already in terms of helping people to recover but a lot still remains to be done.
Our next steps include internal glass repairs, woodwork, paint jobs, electrical installations and home appliances renewal.
Thank you for supporting us and the vulnerable communities in Lebanon.

Best regards,

The INSAN team