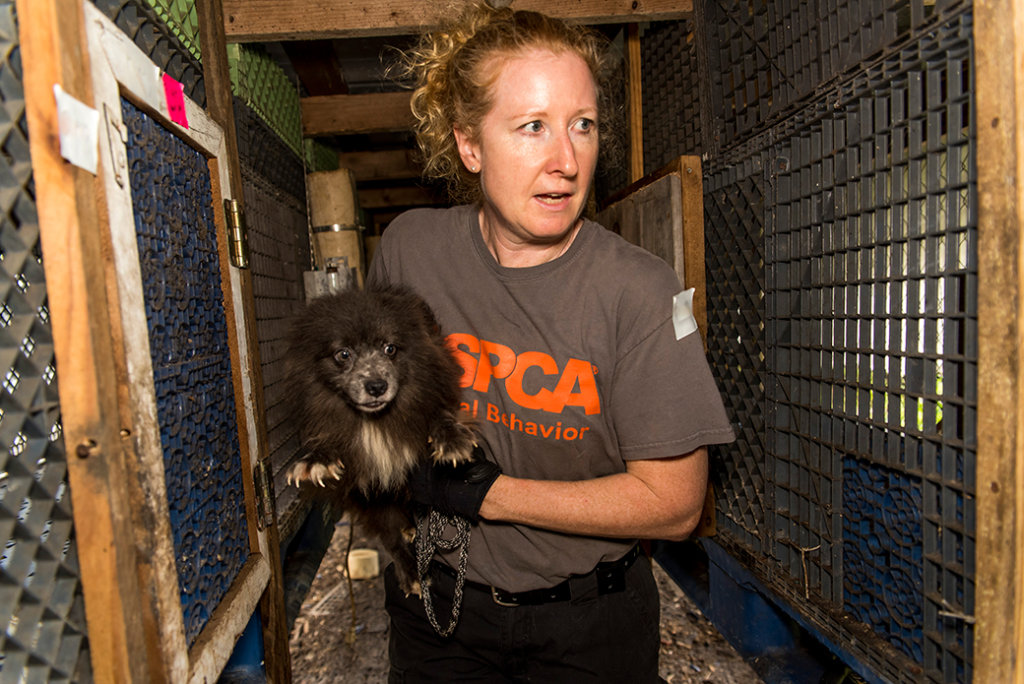 When Dean read a recent ASPCA News Alert about a puppy mill raid in Clewiston, Florida, something about the accompanying photo of a frightened dog being carried to safety by ASPCA responder Sharon Wirant tugged at his heartstrings.
"His face really grabbed me—and how he was being held," Dean remembers. "I said to myself, 'I've got to find out where that dog is; that dog's coming home with me.' It was just something I had to do."
Dean contacted the ASPCA via phone and email, eventually learning the identity of the dog. He is Kody, a seven-year-old Pomeranian.
Kody was one of more than 100 dogs rescued by the ASPCA, in conjunction with the Hendry County Sheriff's Office, during last November's raid. The dogs—spanning large and small breeds from Siberian huskies to Chihuahuas—were found living in crowded, filthy conditions, and were being bred to sell to pet stores in the Miami-Dade area. Some suffered from various medical conditions; Kody had dental disease, intestinal parasites and an ear infection.
"We've adopted rescued animals since the late 1980s," says Dean, who lives in Smithville, Tennessee, with his wife, Heather. "Over the past three years we even adopted senior dogs from as far away as Utah and Virginia. Some were older and didn't live much longer after we adopted them, so my wife said she just didn't want to do it again because it hurts too much to lose them."
But Dean wouldn't take no for an answer. He printed Kody's photo and put it next to their coffee pot, with a sign that read, "Can I come live at your house?"
Heather finally said yes.
Thanks to efforts of the ASPCA's Legal Advocacy team, which worked closely with counsel for local law enforcement, custody of the rescued dogs was resolved early in the case so they could be transferred to rescue partners for adoption. Less than a week later, Dean and Heather tracked down Kody at the Humane Society of Broward County in Ft. Lauderdale, Florida.
The next step was planning the 850-mile drive to adopt him.
After a thirteen hour journey, Dean and his family arrived home on December 23 with Kody in tow. They carefully introduced him to their 11-year-old Sheltie named Kinsey, with both dogs on a leash. "They smelled each other and have since become fast friends," says Dean, who notes that Kody "broke out of his shell pretty quick."
Dean adds that Kody is good with kids, including the couple's three grandchildren who range in age from 9 to 16. Over Christmas, he got used to a full house and "figured out how to beg." But like most dogs from puppy mills, he was indifferent toward toys and is still not quite housebroken.
At night, Kody slumbers in a laundry basket filled with blankets.
"We didn't want to crate him, or put him in anything that looked like a cage," Dean explains, referring to Kody's traumatic past. "Sometimes, he even sleeps with us."
"Kody and the other dogs rescued with him had never been pets and now, for the first time, they are finding out what a safe and loving home feels like," says Jessica Rushin, Senior Partnerships Manager for the ASPCA's Field Investigations and Response team. "Kody got the second chance of a lifetime."
Kody can be full of energy, according to Dean, and loves his new-found joy of running. "It's the most exercise he's had in his life."
THANK YOU! Your support through GlobalGiving has raised over 27 thousand dollars to help shelter pets like Kody. Our lifesaving work would be impossible without the generosity of friends like you!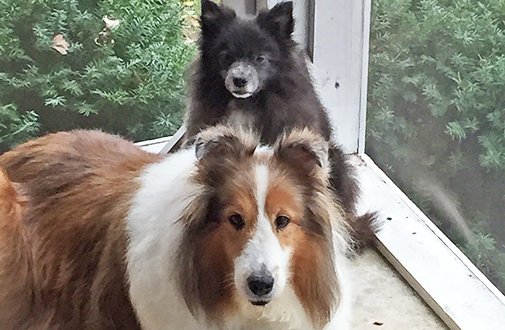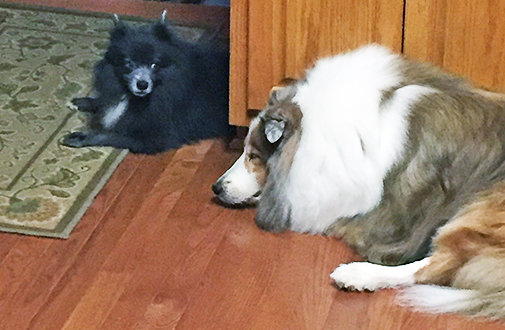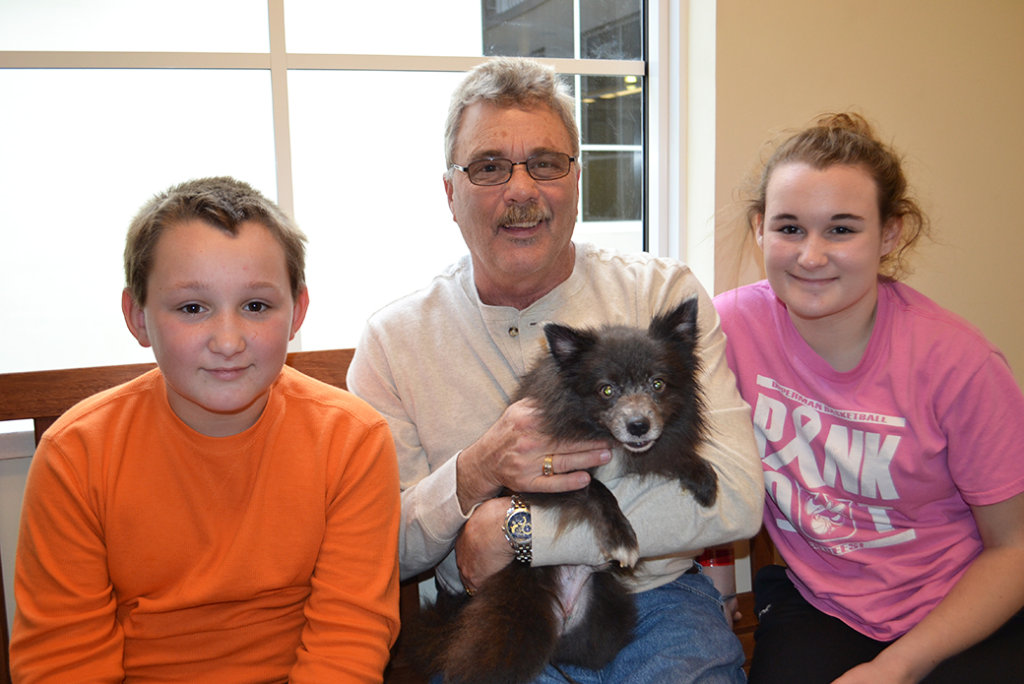 Links: