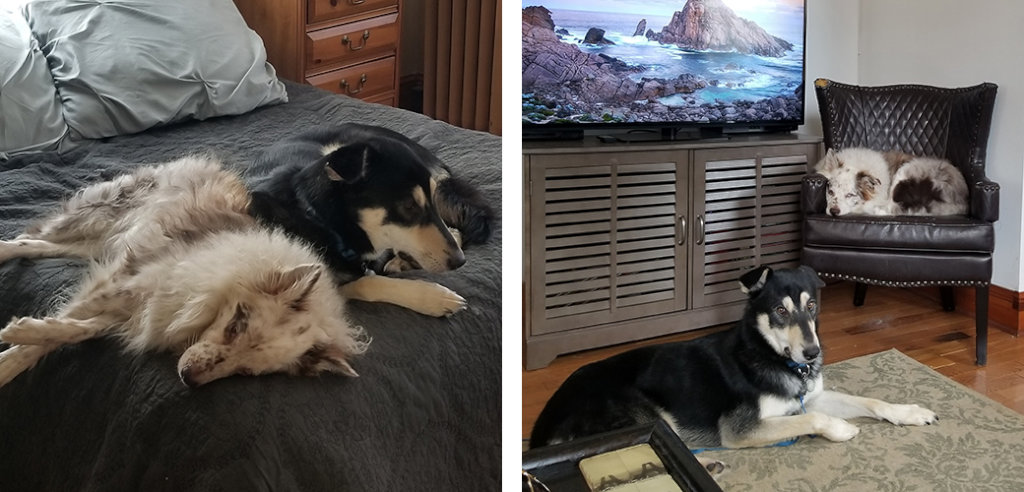 Dexter had come a long way in terms of both his travels and his temperament. More than two years ago, he was one of 50 animals rescued by the ASPCA Field Investigations and Response team as part of a cruelty case in northeast Wisconsin. The animals found during that case lived in deplorable conditions, isolated and left to fend for themselves.
Dexter and another dog were selected for transport to the ASPCA Behavioral Rehabilitation Center (BRC) in North Carolina, the first-ever facility dedicated to providing behavioral rehabilitation for severely fearful, unadoptable dogs, such as those confiscated from puppy mills and hoarding situations.
"When Dexter arrived in March 2018, he hid at the back of his run, trembling at the sight of us and showing no interest in other dogs, toys or food," says Pia Silvani, Director of Behavior at the BRC. "He refused to eat in the presence of staff and dared to eat only at night. He had never been walked on a leash. He didn't make eye contact or wag his tail."
Hoping to give Dexter a second chance, the BRC staff took baby steps, first teaching him to eat in the presence of people and using a harness in place of a standard collar and leash for walks.
"Fear is a common dilemma we face every day," adds Pia. "We could only wait patiently to see if our interventions helped."
After several months at the BRC, the rehabilitation tactics had a positive impact on Dexter's recovery, enough to declare him fit for adoption, and he was transported to Monmouth County SPCA in August 2018.
Kristen Collins, Vice President of the BRC, says partner shelters like Monmouth County SPCA are critical to helping dogs like Dexter find new homes. "We could not exist without our network of animal welfare organizations and rescue groups that find homes for our graduates," she says.
Megan G. was looking for a second dog at the Monmouth County SPCA in Eatontown, New Jersey, when she spotted a shepherd-mix named Dexter crouched in the back of his kennel.
"He was hunkered down in a corner, his eyes cast to the floor," she recalls. "And he wouldn't come forward, which broke my heart. But I fell in love instantly."
The next day, Megan returned with her eight-year-old dog, Hossen, for a meet-and-greet with the shy canine. Kennel staff coaxed Dexter out, and he took an instant liking to Hossen. In moments, they were playing together.
"I'd known I wanted a second dog for a long time," Megan explains. "Dexter bonded with Hossen really quickly, so I adopted him that day."
Once home in early September 2018, Dexter temporarily went into hiding, seeking out a corner of Megan's living room and sometimes sleeping in a closet.
"He was anxious and would pace and run away from people," Megan explains. "When he was in the house, it was hard for me to get him to go outside. And when he was outside, it was hard to get him to come in. He wanted to get away from everything."
Feeding Dexter also presented challenges. "At first, I would have to disappear," Megan recalls. "But eventually he took food from my hand."
"It's not uncommon for our graduates to experience some regression when transferred to a new shelter environment for placement and then adopted into what is usually their first-ever home," explains Kristen. "Dexter had a particularly tough time settling in, but Megan was very patient. Usually a newly adopted graduate needs one to four weeks to adapt; they bounce back after a few weeks."
"Our follow-up data indicates that after this initial period in the new home, dogs typically settle in well," Kristen adds. "The work we do at the BRC makes that possible."
Within two weeks, Dexter was following Hossen around the house. Megan, a business consultant, works from home, so she was able to give him lots of attention during his transition. By early October, he was a completely different dog.
"He now crawls into my bed in the morning and curls up," she says. "He loves his toys and has become this super playful goofball."
For Megan, Dexter's recovery was never in doubt.
"I knew he'd get there. I just had to let him do it on his terms," she says. "Dexter changed my life. Today, he's part of my family. And we're lucky to have him."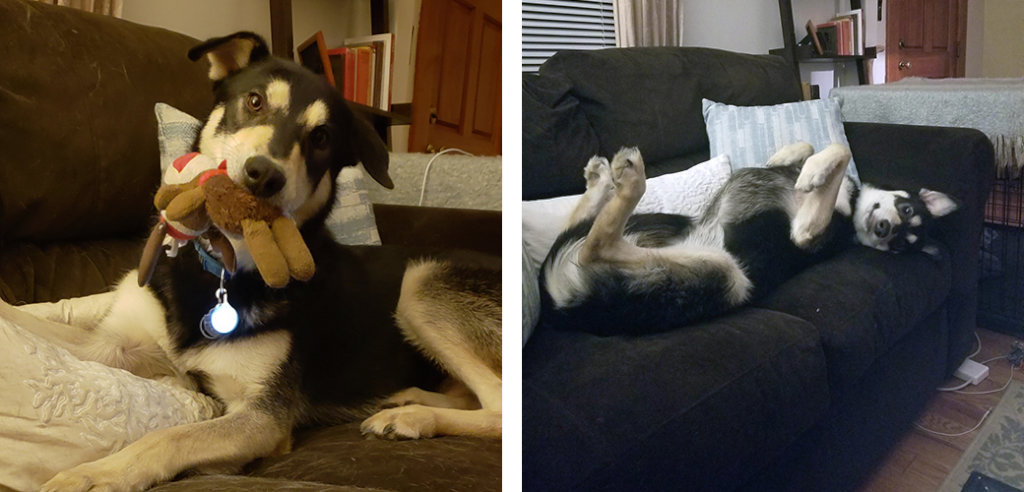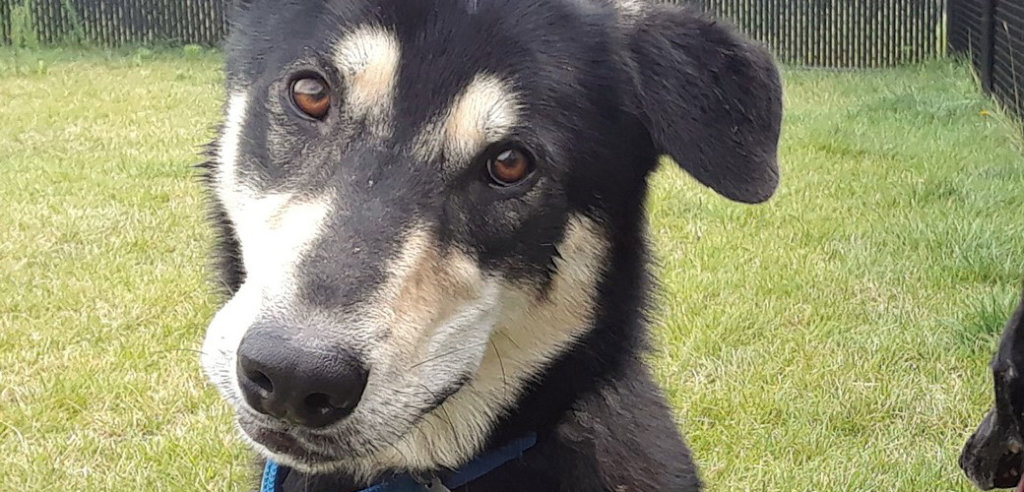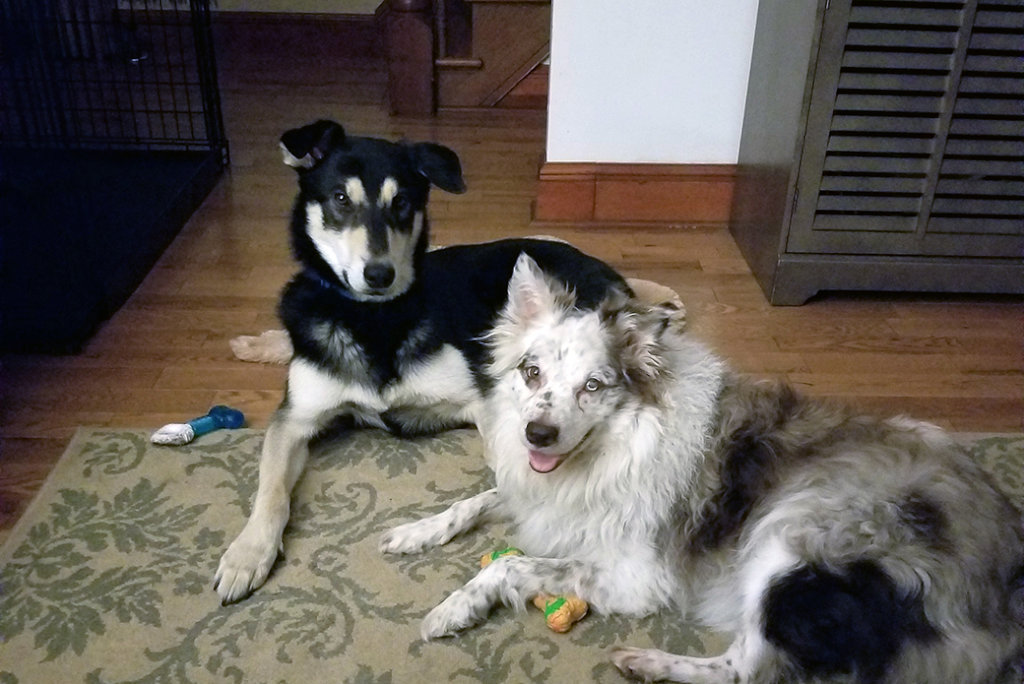 Links: