Project Report

| Apr 18, 2018
Scooby's 2nd Chance: Former Cruelty Victim Thrives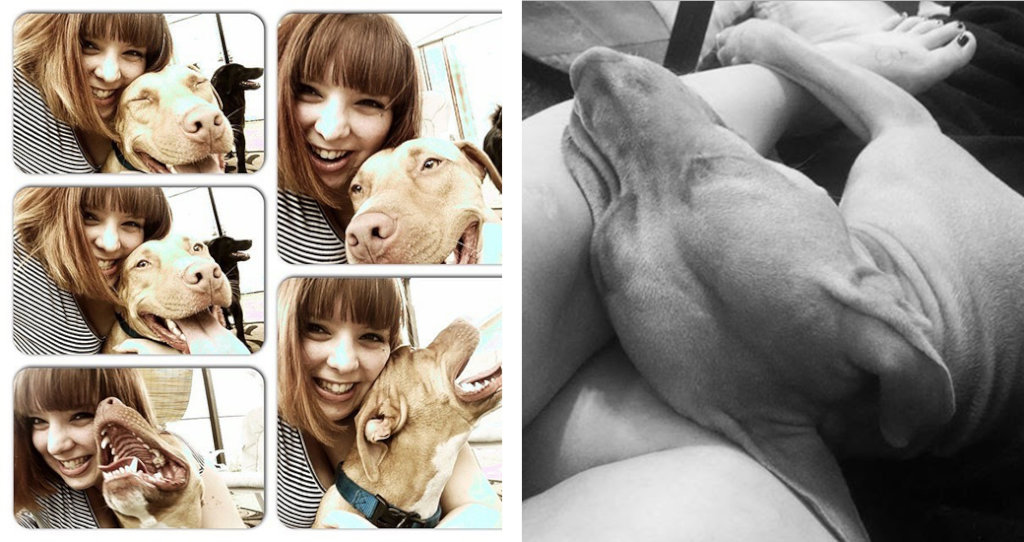 Nicole P. grew up in a family who had pit bulls and has always been familiar with the breed.
"I'm very passionate and know there is a big misconception out there about pit bulls," says Nicole, an Iowa native and teacher at Waterloo East High School.
Soon after buying her own house a few years ago, Nicole finally had the opportunity to adopt a dog of her own. She visited her local animal shelter where she once was a volunteer in high school—Cedar Bend Humane Society in Waterloo, Iowa—and immediately felt a connection to a two-year-old pit bull named Scooby-Doo.
"It was after college, and I was living on my own," explains Nicole. "I had always wanted my own dog." In a twist of fate, Scooby's name also grabbed her attention. "We always had dogs named Scooby or Scrappy-Doo," she adds. "I guess it was meant to be."
Nicole adopted Scooby just days after Christmas in 2015. He had been at the humane society since October, and Nicole learned he had been born to a dog who was rescued by the ASPCA in the second-largest dogfighting case in U.S. history. Following their rescue, the dogs were cared for in a temporary shelter before eventually being transported to shelters across the country for adoption.
Scooby ended up at the Cedar Bend Humane Society, which has taken in dozens of dogs from dogfighting rescues, many of them who are now living in loving homes like Scooby's. As part of National Dogfighting Awareness Day, the ASPCA recently recognized Cedar Bend with our annual Champion for Animals award, honoring animal welfare and law enforcement agencies, like Cedar Bend Humane Society, for exceptional work tackling dogfighting and giving these dogs a second chance in life.
"Just imagining what kind of a life Scooby might have had," Nicole says with a sigh. "I think about it all the time."
Once at home together, Nicole noticed that Scooby didn't like doorways, stairs or slippery floors. "I could tell he had grown up in a shelter," she says. "He's a little timid and shy, but he really is the sweetest, kindest dog. He's sometimes afraid of his own shadow."
The 65-lb. Scooby shares Nicole's house with her three rescued cats: Toby, Mufasa and Orion. He also loves other dogs and is "obsessed" with babies, as well as Nicole's two god-children, who are 11 and 12 years old.
Nicole herself admits she was in a "lonely place" before adopting Scooby, and calls him her "lifesaver."
"Adopting Scooby was a big thing for me," she explains. "I'm much more fulfilled having him. He's such a great dog. Our bond really runs deep."