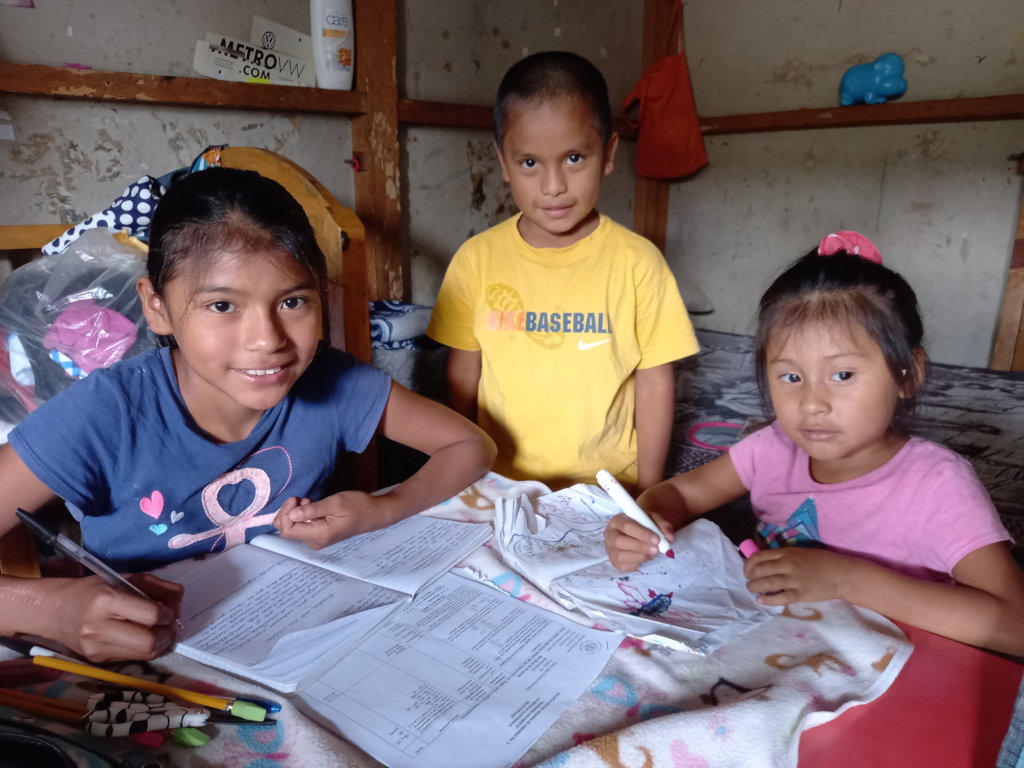 It has been more than a year since the Guatemalan government closed all schools as a precaution to fight COVID-19. In that past year it has been extremely tough for the children of Guatemala to continue their education from home, with many unable to access the resources they need to be able to study at home.
At the beginning of 2021 we made the difficult decision to keep our schools closed for the year. We believed that restrictions on schools were not going to be lifted for a long time - something which has become apparent as we are six months into the year with no sign of opening anytime soon - and that our children's needs would be better suited going to schools closer to home. There are many children in our schools who live a long way away from the school and found it difficult to access transport to come in to collect study guides last year. We haven't abandoned our schoolchildren, however, as we have a scholarship programme to cover their school fees for this year.
Emiliano and his sister Angelina have studied at our Dreamer Center School for a number of years now. This year they are studying in a school closer to their home, meaning that they do not have to spend as much time outside their house and potentially at risk. Emiliano is in second grade and his older sister Angelina is in fourth grade. Both Emiliano and Angelina were hardworking students in the Dreamer Center and this has translated over to their new school where they are continuing to get good grades and complete their work to their own high standards.
That doesn't mean, however, that it is easy for the children to complete their schoolwork. Much of their work needs the internet to access it, a luxury that most of our former students including Emiliano and Angelina can barely afford to have. Some schools have teachers sending instruction videos via WhatsApp which many of our children have no way of accessing, meaning that the schoolwork is completely beyond their grasp. It is also hard to work with no light or electricity, something that is very temperamental in Guatemala. With no light in the house the children cannot complete their work.
Nuestros Ahijados is working hard to make the lives of our students such as Emiliano and Angelina easier and to take away some of the stress of the pandemic from the family. Every two weeks Emiliano's mother receives a large amount of fruits, vegetables and other foods such as pizza, sardines and flour to make tortillas. This not only helps to feed the family but also allows the money the family has saved to be used for other things such as internet access, photocopies and school supplies. We have also been giving a number of families solar-powered lamps so that in case of a blackout or light bill not being paid the families are still able to continue their learning. Emiliano's mother told us that the lamp has been a lifesaver. Finally, through our sponsorship programme we were able to provide Emiliano and Angelina with some much-needed school supplies, as well as a colouring book for their younger sister so that she could take part in study sessions with her older siblings.
Even though our schools are closed this year we still consider the children and families to be a vital part of our project. That means we continue to work hard to ensure that they have what they need and get a fighting chance at success. The rest is up to them, and we are delighted that many children are like Emiliano and Angelina and are working hard to give themselves a better education and future.