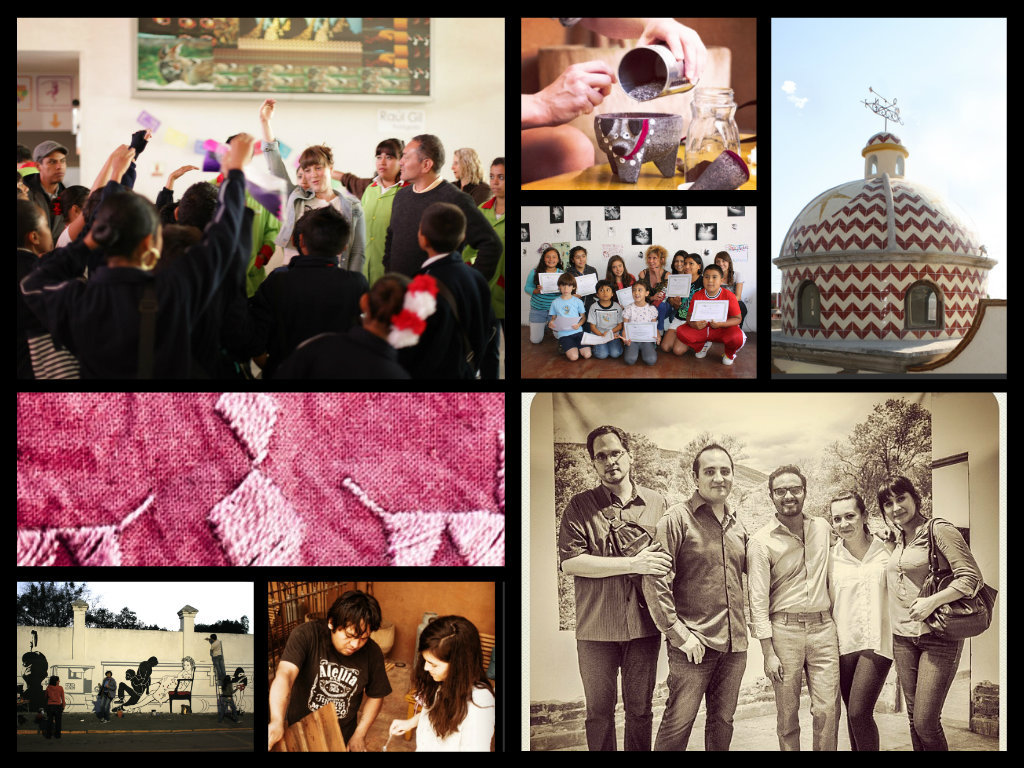 Rooms will be filled with creativity, ideas will be put into action, and art will keep contributing to social change. With a project that took two years in the making, Arquetopia celebrates its fifth anniversary with great fanfare!
Starting in 2009 in Puebla, as a pilot art project with a social scope, our international award-winning Foundation has proven to be a dynamic, innovative, and committed organization promoting art and social change. Five years later, and with the support of Global Giving, Arquetopia has become one of the most solid cultural models in Mexico. Having developed 120 different art projects with visual artists, curators, historians, researchers, and educators from six continents, Arquetopia continues to invest in local arts development, benefitting more than 150 diverse students and artists each year in Puebla and Oaxaca in Mexico.
Now, in 2014, Arquetopia Foundation is reaching a milestone, embarking in an ambitious project that will definitely be a game changer in the art scene in Mexico. The Foundation is very proud to officially announce the development of a new art center as its new home. Located in the heart of Puebla, the new facilities will expand the possibilities of Arquetopia's mission by raising the quality of local art production while preserving Mexico's artistic heritage. The new center will also allow local and foreign artists to engage in critical discussions with an emphasis in social awareness and cross-pollination of ideas for social change, resonating as well in local universities, galleries, museums, etc.
As we celebrate our fifth anniversary, we want to thank you for all your help and welcome you in this new journey. Your continuous support and donations through Global Giving will help us not only to create beautiful quarters to nurture art and host phenomenal projects but to construct a space to exercise generosity, shared responsibility and reciprocity. With great anticipation, we are excited to share the sneak preview of our new space!