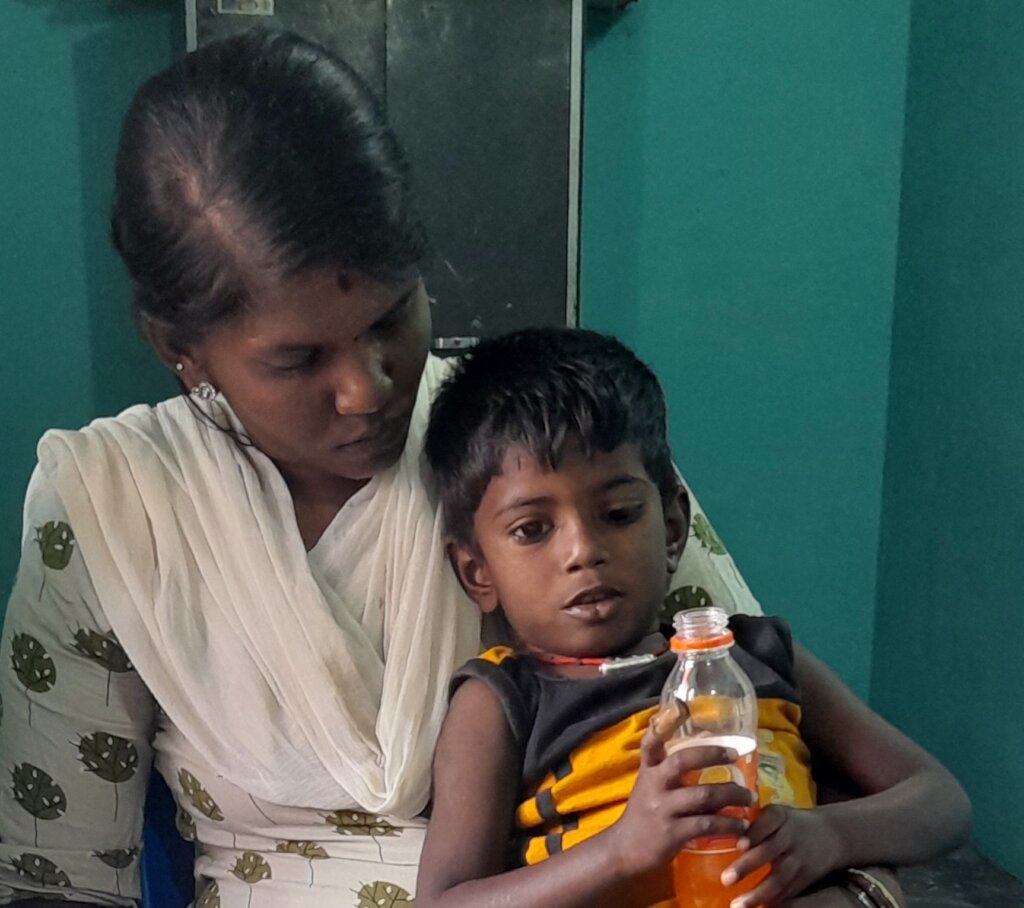 Some children like Sugadev fall through the net
When Krishnaveni was pregnant with Sugadev, she and her husband were tested and they were both HIV negative. Shortly after Sugadev was born, for some reason Krishnaveni was tested again and was HIV positive. Sugadev was repeatedly tested and remained negative. Because Krishnaveni does not collect her tablets regularly she was often visited by our dedicated volunteer. On a hunch, she took Sugadev for HIV testing and to her surprise – he was confirmed HIV positive. Although unusual, we assume this was due to Krishnaveni's irregular tablet-taking and the HIV came through breast milk. Both mother and child are now both taking treatment as advised.
The project works with Government centres and District HIV positive associations, half of which are women headed. We currently follow up 493 children and another 368 who are now young adults
Of the 493 children, 199 are sometimes irregular in collecting or taking tablets. During the year 180 were made regular. 23 are refusing treatment altogether - equal numbers of mostly older girls and boys. The main reasons for refusing are that their relations or neighbors will find out their HIV status, they feel healthy or they fear side effects.
Antiretroviral treatment is not a panacea. 156 children had some sort of medical problem requiring treatment. Tests are used to monitor whether the treatment regimen remains effective, about 75 are suspected to need second line treatment. Seven children died during the year which is higher than usual and may be associated with viral resistance.
237 were given pre-marital counselling. Nearly all claim that they will marry an HIV positive spouse, this is the old advice. In fact, of the 10 marriages we know about, six were to HIV negative spouses. 476 children have received government support 416 were helped by institutions or individuals.
There are a number of challenges. Migration is largely beyond our control. Convincing those refusing treatment is often only solved when they become severely ill. Irregular tablet taking needs better counselling or targeting. The process of regimen change when drugs stop working is slow and more advocacy at government centres is needed. All staff and volunteers need to be convinced regarding marriage messages. There is still work to be done!
A 'big thank-you' for your continued support!