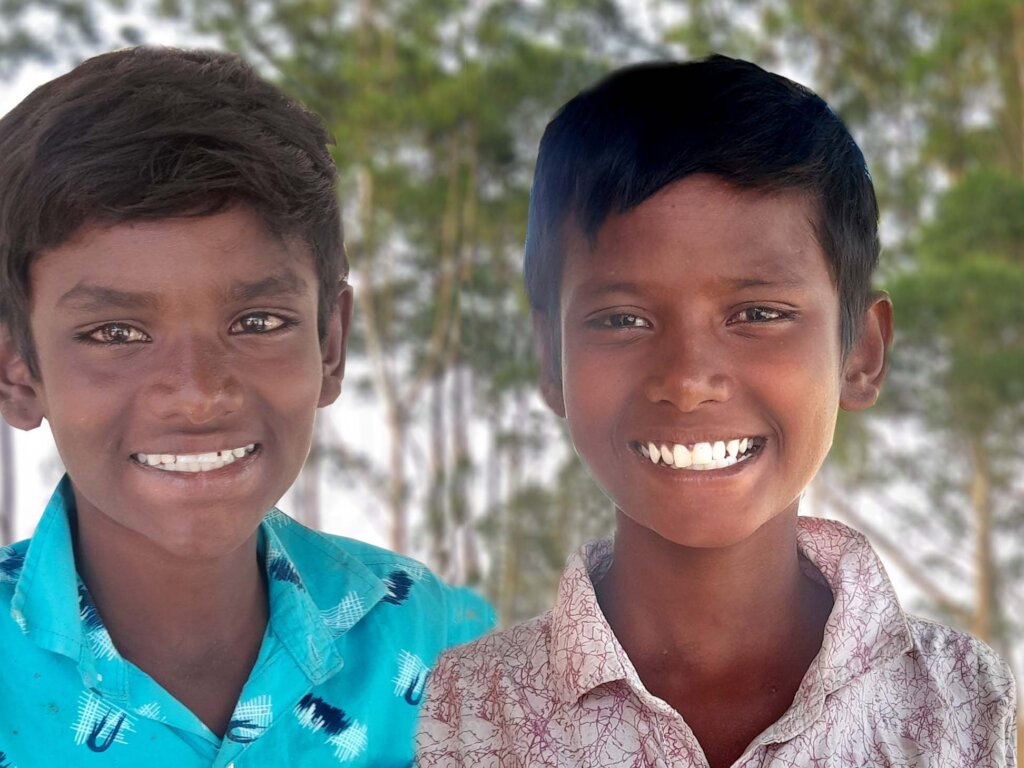 "They call you mummy - how can you let them go?"
Naveen and Sarathi's parents died within a few days of each other so their Auntie Thangam took them in, even though she had two children of her own. Both boys were thin and often had skin problems. Our volunteer Rani spotted them in the government hospital and correctly guessed they had HIV. Auntie Thangam was dismayed and she had second thoughts about keeping them. Rani explained well, but it was her comment "they've started to call you mummy, how can you let them go?" that convinced her. The boys are on treatment, healthy and both are doing really well in school.
We are following up 554 children with HIV, 13 are newly enrolled. Nine who had gone missing were traced and their treatment was re-started. Unfortunately, 38 children were not willing to take ART drugs but it is good news that 8 of them, together with their guardians, were persuaded to start treatment during the quarter.
There are 23 children on second line therapy who are followed up very closely since it is vital that they take their tablets properly. 32 guardians were counselled to discuss HIV with their wards, 14 have started to do so.
52 children were helped to get treatment for infections and a further 65 attended medical camps. 19 children have received financial benefits. Unfortunately an 8 month old baby died of HIV related illness. Premarital counselling was given to 79 young adults, most say that they prefer marriage with HIV positive partners and one such couple were married during the quarter.
The newly available viral load test is the most sensitive in detecting treatment failure. Since a number had an unsatisfactory result, the new priority is to get them started on second line therapy as soon as possible.
(Names changed, photos are representative)