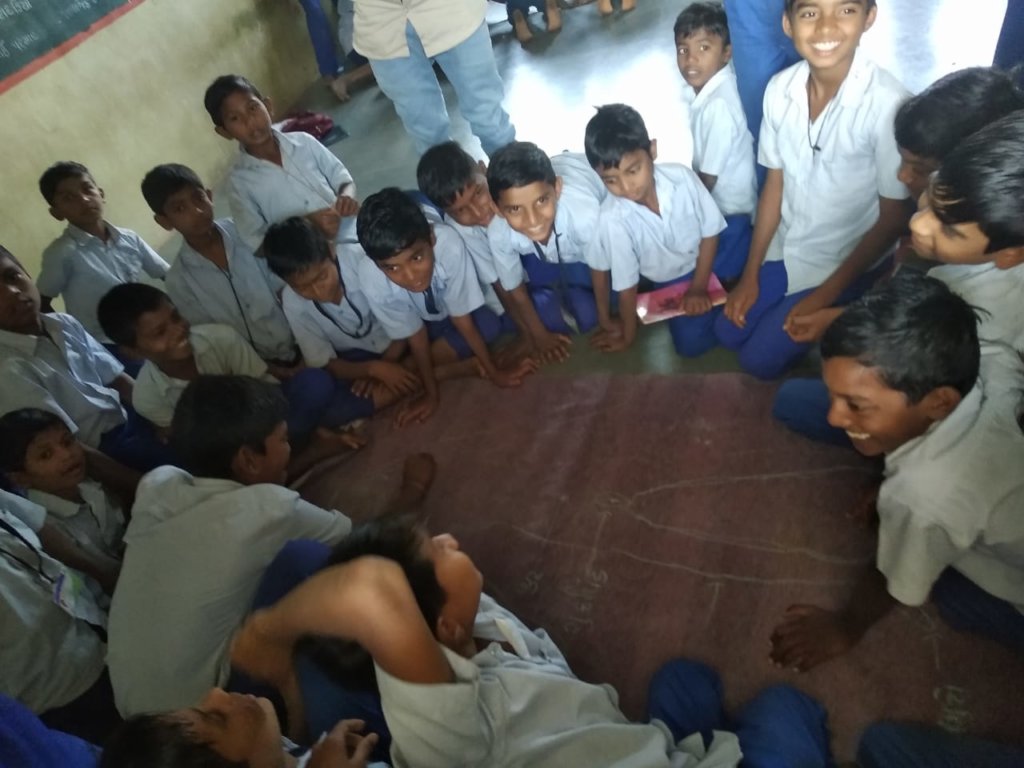 Work with Adolescence in Aashramshalas
Aashramshalas are residential schools for tribal children. We are working in 8 Aashramshala with 515 boys and 592 girls of standard 5th -9th bimonthly. The activities are on the subjects of changes during adolescence, menstruation, what is gender and gender equality, sexual abuse and how to save ourselves from it, life skills like communication, creativity and problem solving. This topics are taught with different mediums like games, activities, discussion, exhibits, etc. Children have learnt to think out of the box, work in a team, how to elect their leader, and not to lose hope in difficult situations. They learnt that women can also do the work men can do.
Balmelas:
We conducted 11 Balmelas in the Aashramshalas and school with 1370 children of 1st-9th standard. We facilitated age appropriate activities with them like stories and songs, games, paper craft and activities on creativity, communication, problem solving and human anatomy.
Work in the neighbouring villages:
We are working in 5 villages surrounding Pomlapada village in Dediapada block of Narmada district. 202 Children are part of these activities twice in a week. The activities include games, paper craft and activities on creativity and problem solving.
Facilitators observe that children have bonded more with each other and have started taking leadership and speaking up.
We are also conducting a survey of these villages to better our understanding of the village, the children and their situation. We have found that there are many children who are orphaned or have single parent due to alcohol addiction. Many children leave higher studies because the school are far.
All the teachers and villagers are very welcoming as this area has been one of the much neglected one previously.