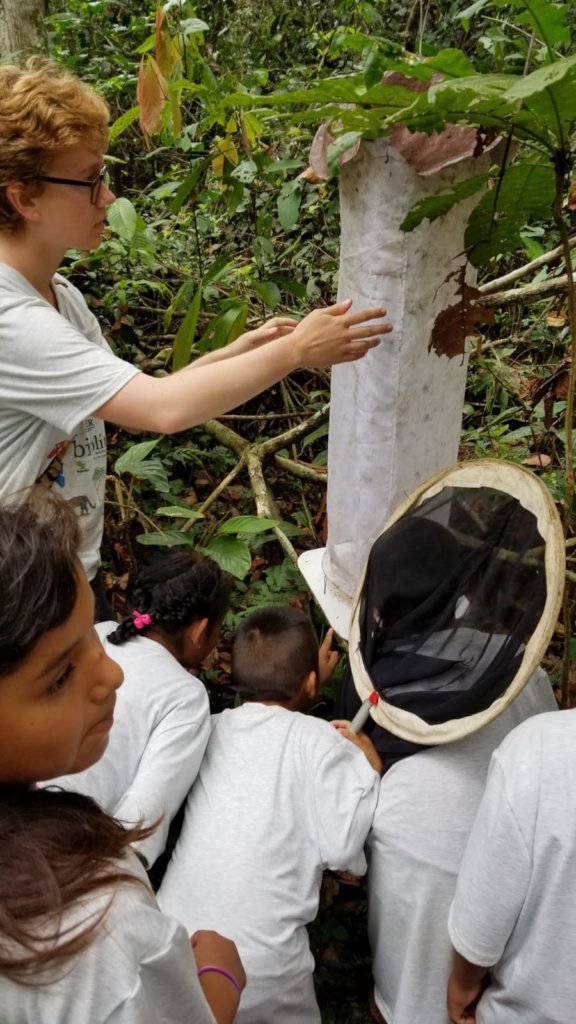 Dear supporters of ASA
It is hard to believe it has been a few months since our last report! Here at Finca Las Piedras we have been working hard to reach a new sense of normalcy. Although challenges remain and many former plans were changed, we have accomplished things we did not think were possible just a couple of months ago. This would not have been possible without your unwavering support, so thank you!
Last time, we shared with you our struggles about the course of action to take with our environmental education project for the year. In August we started "A Minute with insects", an online program for kids ages 6-9 based on a series of short videos, where they learn about insect biology. This program is shared through different social media platforms to elementary school teachers, other educators, and the general public. As of today, we have developed 12 videos that reached over 3,000 people, including more than 30 local teachers. We will be continuing this project by releasing weekly videos until the end of November, the end of the school year here in Peru.
In addition to the "A Minute with Insects" program, we have also worked on the co-production of "Milli's Misadventures" (Spanish version), a vividly illustrated children's book about a royal flycatcher who is learning how to catch butterflies in the Peruvian Amazon. The author and illustrator, Allison Stoiser, is part of the ASA community. This book is a collaborative effort with the Amazon Center for Environmental Education and Research (ACEER), a local NGO we have been partnering with for several years now. We are extremely excited to get this book into the hands of thousands of children in Peru and around the world. "Milli's Misadventures" (Spanish version) will be free to download, there is also an audio book for you to follow along. We are officially presenting the book this Friday October 30th, so keep an eye on our social media platforms for more!
This year has been difficult for all of us, but we have never lost hope because we have your amazing support.
With immense gratitude,
Geoff, Johana, & the entire ASA team
Links: