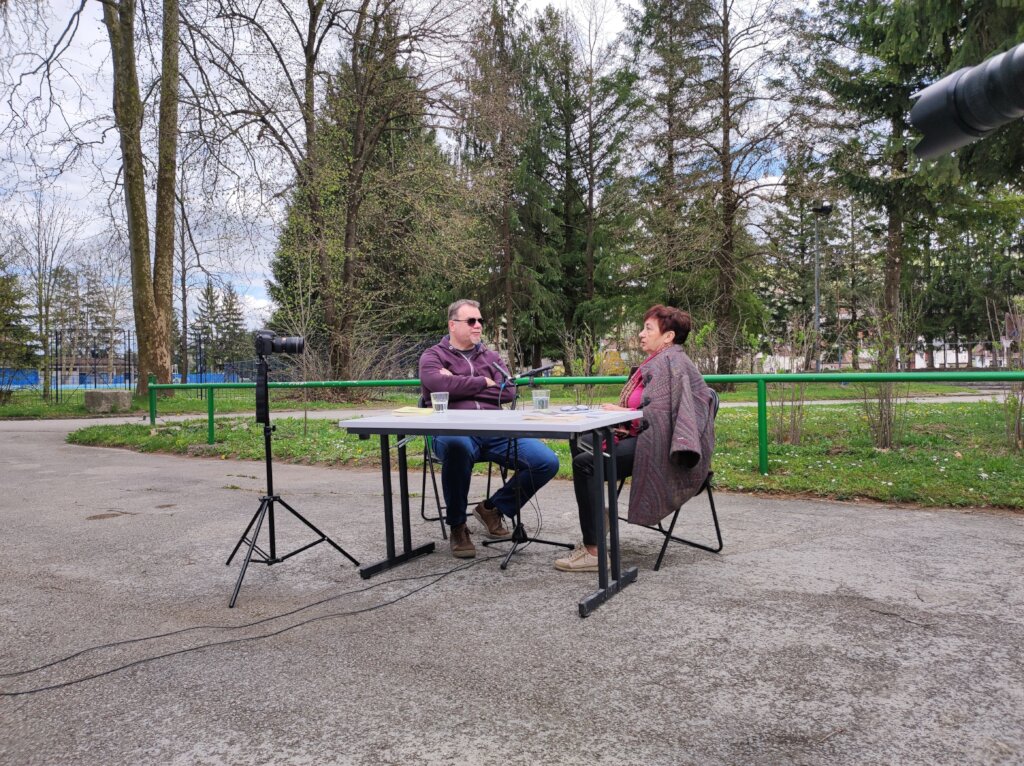 Dear friends and supporters,
We are happy to inform you thatconstruction works at Alternative Cultural Center Polygon have been finished.
Since our last report, within our project we did some program developements:
1) As far as construction works are concern, in this period we changed all interior ligths, so that now we have energetic effective LED panels within all the rooms and added gallery lights arount whole main room and finished two toilets and small kitchen so that they are fully functional for everyday usage,
2) We started amature theater group within the Alternative Cultural Center that is preparing premire of their first theater play. The group is been led by our local actrisse an counts 6 people - new amature actors,
3) We started series of podcasts promoting local legends of our town and their personal and profesional life stories by wich we want to present interesting individuals to wider range of local and regional comunity as well as our Center and,
4) We organized 2 concerts of local bends during this period that were both visited quite well, around 50-70 people each.
5) We organized one gallery exibition of our local artist.
Untill next report, stay safe and best regards!