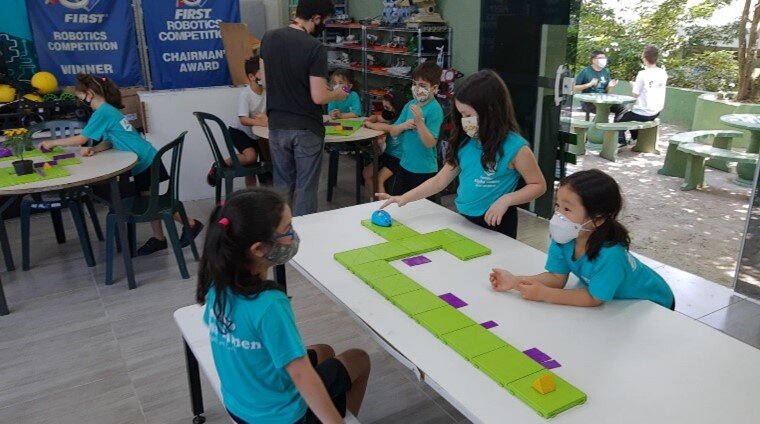 First Report Year1
GrantProgramYear 2021
Grant Title Alpha Lumen Technology Education Program
OrganizationName Instituto Alpha Lumen
Grantee Nuricel Villalonga
Granteeemail nuricel@alphalumen.org.br
TotalGrantAmount $ 5.000,00
Disbursed $ 5.140,00
DueDate 12/31/2022
ProjectDescription The program aims to combat digital illiteracy, evasion, and disinterest in the school by inspiring vocations and bringing opportunities for talent students in the field of Robotics and Programming. The project also focuses on working culture of values and social skills bringing opportunities for young people and children, with high skills, but in situations of social vulnerability, to have access to Science and Technology.
NarrativeReport This project is part of a larger project (Alpha Lumen Technological Education Program) that brings the research, exploration and operationalization of simple activities that permeate our daily life in terms of technology, and how we can appropriate these technologies. It is expected that the teaching of Robotics and Programming will bring intimacy with technology opening the opportunity to identify and leverage talents that can feel synergy with the area and welcome it as a future professional life. The cost aid provided to each student should stimulate engagement and contribute to their self-esteem and the material they build in the activities will bring inspiration to other students.
We initially work with online and face-to-face classes, with application of basic science and technology content, as well as dynamics with manual work with groups of 10 to 18 students. Specifically, two auxiliaries acted in the preparation provided and as support during classes and activities.
We also work with concepts related to electricity, including gradually other elements, such as "led" and lamp. This work provided the subsequent inclusion of other concepts such as electric motors.
Would you say that your grant project was successful? Yes during this period and will continue to to be for the next future
Why or why not? When we perceive the questions, the interest in research, activities and presentations, the most in-depth analyses of the participants, we believe that this project achieve the objectives of the initial proposal. From now on we are dedicating our time to improving the process and details of the project to bring more significant results.
What is your project's biggest accomplishment? The biggest accomplishment was to keep the students' interest in its regular school's activities and to the activities provided by this project, even considering the difficulties from a low-quality internet connection and sometimes is not using de adequate equipment to follow the classes.
What are the lessons learned from this project? We need to keep the project running properly to provoke other initiatives to contribute complementary educational actions to students with fewer resources. We need to continue working to maintain students' interest in a subject that could possibly contribute to their professional life in the future
Impact-Project Outcomes & Metrics
Numberof Employees who Helped: 12
Number of Hours Employees /Volunteered: 160
Can this project continue without further funding from GlobalGiving? No, we still accept new donations
Grant report metrics for proposal project type = Education
How many unique students For the first year, we aim to reach up to 250 students from public schools.
Please high light the level(s) you worked with? Secondary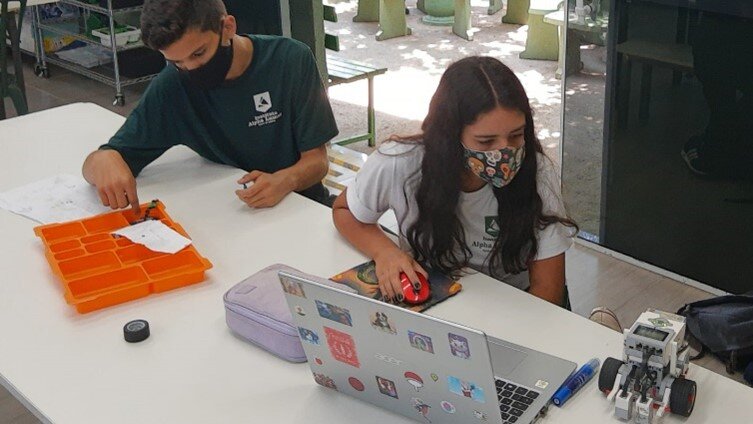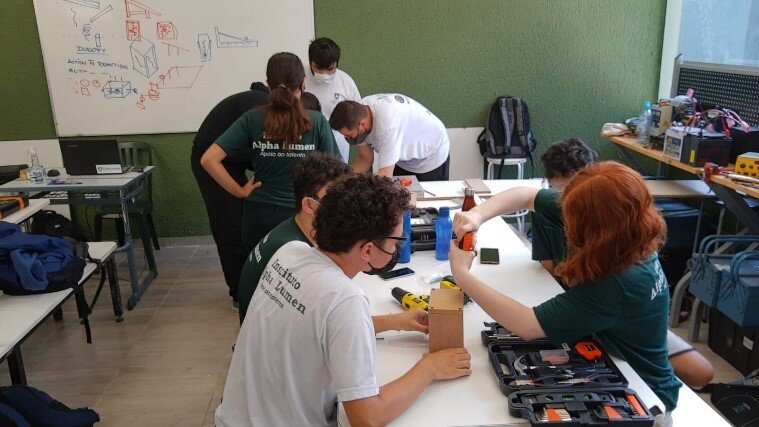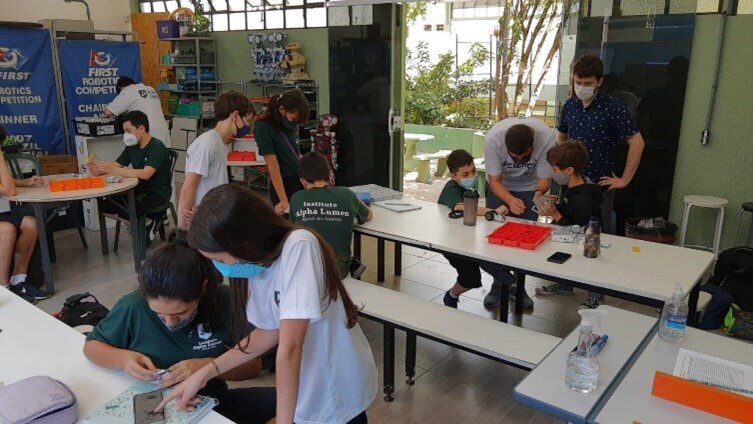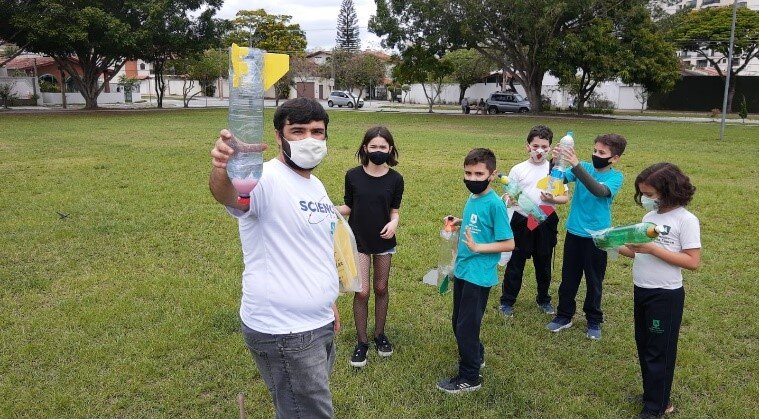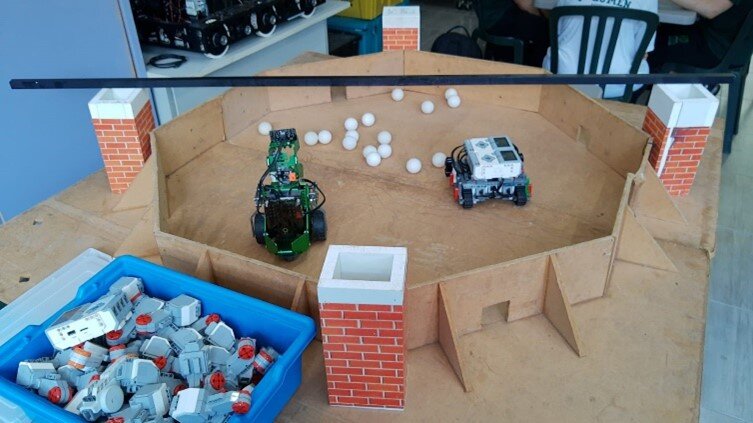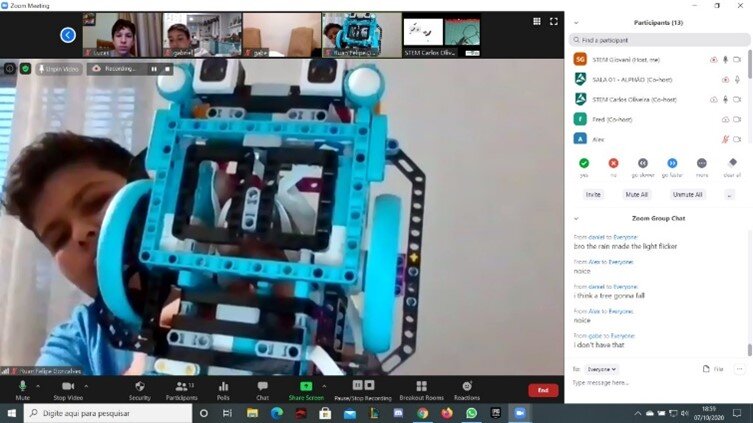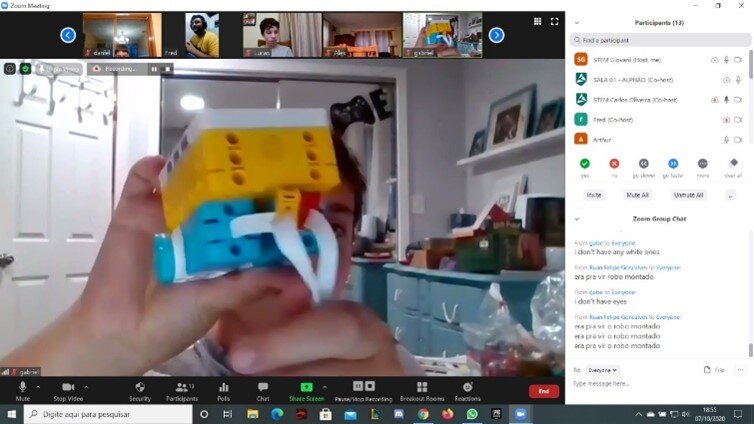 Links: