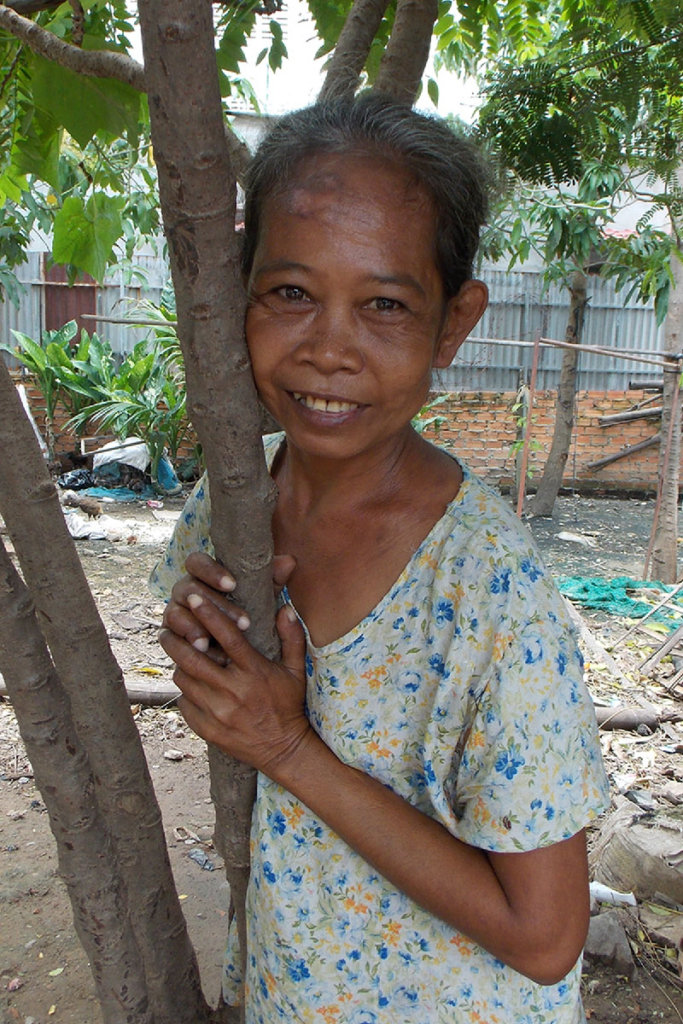 AIDS Patient Family Support 1998~ 2017
A simple goal : A normal life with dignity
Thanks to the effectiveness of the antiretroviral medicines which are now widely available to nearly all AIDS patients in Phnom Penh, our program has continued to grow smaller. Beginning in late 2013 we were able to begin scaling down our AIDS patients support efforts.
In comparison with the average of 70 to 75 women and nearly 125 children whom we routinely supported through those first 14 years of our Family Support Program, we are now supporting 18 women and a similar number of their children. These are the patients whom we have concluded would still not be able to survive on their own without our support. Many of them may never be able to live independently but our hope is that,for those of them who have children, their kids will eventually be able to take over the responsibility of supporting their mothers.
As we have often said, for these, our core families, our goal is simple: to enable them to aspire to a " normal" life, to live with dignity and without fear. While for most people, these simple goals in life pass without even casual consideration, this accomplishment , of providing the ebb and flow a " normal life" is one of singular value to our 18 families.
Since its beginning, our AIDS Patient Family Support Program has provided basic shelter, food assistance,utilities and access to medical care as well as focusing on education to help the children in the program break the cycle of inherited poverty. None of this would be possible without the generous support of you, our donors, and for this we are deeply grateful.
Barbara & Mark Rosasco