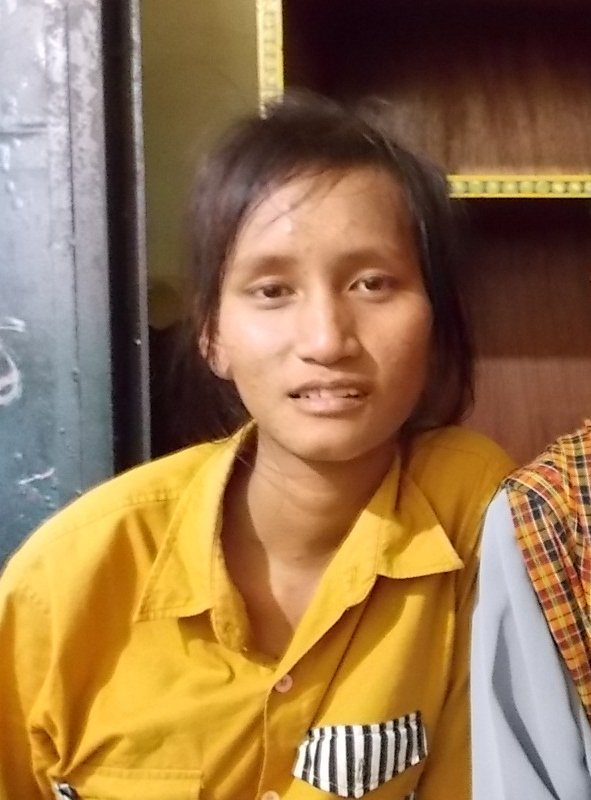 Channa, 17, a member of our program, passed away July 11,2014 in Phnom Penh.
Channa and her family have received support via our " Help Destitute Moms with AIDS Care for their Children" program which is posted on GlobalGiving. Our first encounter with Channa came when her family began participation in Kasumisou Foundation's AIDS Patient Family Support Program ( FSP) in 2002.
Channa was HIV positive from birth. She was about 4 when she and her mom joined our program . In 2000,when Kasumisou Foundation's AIDS Patient Family Support Program began, about 40% of our parent program members with HIV/AIDS died within 12 months of joining our program. Although it often took longer for children to become symptomatic, without treatment options, these children's lifetimes were often brief once they fell ill. In mid 2002,we began to be able to provide the new life prolonging anti-retroviral drugs to moms and kids as funding and the drugs became more widely available.
Channa and her mother were both able to receive drug support once the drugs became available. For years we provided housing and food support for the family and Channa and her family lived a hard but reasonably stable life. We supported Channa's school attendance and as a youngster, she attended various activities and outings sponsored by our program.
Her mother also worked very hard, when her health permitted , to try to provide for the family, but even with the assistance of our program, Channa's family remained mired in poverty. As Channa grew older and became a teenager, she became quite despondent about her life. Channa decided to stop going to school. Although HIV positive, she also decided to stop taking the drugs that had suppressed her illness. Despite our home care team's urgent efforts to engage Channa and persuade her to change her mind and restart her treatment , she remained depressed. For a while, as a teenager, we were able to persuade Channa to work as a youth volunteer with children residing at the National Orphanage. The children who reside at the National Orphanage are generally those who are categorized as " unadoptable" due to health issues such as serious physical and mental impairment and/or their HIV status. Channa seemed to enjoy her work there and we were told that she had a wonderful way with the resident children. But after several months , Channa decided to stop her volunteer work and her health continued to decline.
Kasumisou Foundation has for years, provided the required "stable lifestyle" for hundreds of homeless patients, moms and kids, providing housing, food, social support and guidance to help patients like Channa and her mom. The stable lifestyle, our program's social support and access to medical care kept this fragile family, Channa, her younger brother and her mom, together. Her mother remains in the program, caring for Channa's younger brother, who is now in middle school.
The assistance provided by our program changed Channa's story and those of many others over the years from a nameless short life and early death on the streets attributed to poverty and HIV/AIDS to lives, however brief, that were respected and that had meaning.
A little girl of just 4 years old when she joined our program, Channa was able to live with her mother and her brother, as a family, for 12 years. Although her life's journey was extremely difficult, in her younger years we know that she had some happy times and in her teen years she still managed to bring some comfort to the children she helped at the National Orphanage. Despite her hardships, she made a difference to others. Although there are limits to what our program can change, our program's help gave Channa and her family 12 years together. In the end, although our efforts could not save Channa's life, her life was not without respect or meaning and she did not die alone and unattended.
The kind generosity of our donors makes it possible for us to try to bring comfort, support and meaning to the lives of fragile families facing the twin challenges of HIV/AIDS and extreme poverty and who are struggling at a level that is unthinkable for us. Each one of you, our donors, is the lifeline that makes this possible. And so we ask you to join us and to remember Channa.
Please accept our heartfelt thanks for your kindness.
Barbara & Mark