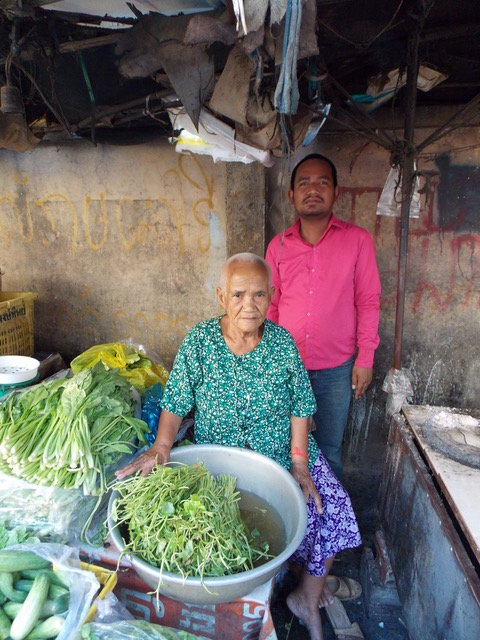 Mid-year program update
The COVID virus pandemic has had an impact on our programs in Cambodia. For all intents and purposes, Cambodia remains closed to travel from western countries which means that we must rely completely on our team in Cambodia. Our program continues , as it has for some years, to wind down gradually. The families we continue to support are unable to live independently and would be homeless without our support. We have not taken on any new patient families in more than five years.
Our program supports 17 adult women and 19 children. The youngest of the women are now in their mid to late thirties and the three oldest ones are in their mid to late seventies. We cannot be more precise than that because some of the older women are not sure even of their own exact ages. The children range in age from a few months old to a young man, age 26, who has unique challenges.
The paragraphs below will give you some insight into the lives of three individuals in our program.
The young man we mentioned above, R, age 26, grew up in our program and he is unable to live on his own. Many years ago when this young man was about 10 or 12 years old, his mother died in our program, leaving him and his younger sister in the care of their grandmother. The boy has been developmentally disabled and cognitively impaired since birth and he has the mental capacity of a small child. His grandmother is completely illiterate. She and the granddaughter sell vegetables from a tiny space in a local market and at best, their income from a full day usually totals just a few dollars. Throughout April the markets were closed due to the COVID scare, so the family lost their entire income during that month and was completely reliant on what they received from our program.
By comparison, the youngest child in our program is only a few months old and came into the world as the result of a rape which occurred in April 2019. One of our women in our program, who suffers from modest mental impairment, was raped by the husband of her aunt when she travelled to her home province to celebrate the Cambodian New Year with her relatives. The man has refused to accept responsibility for the child and he provides no support although he does not deny that the baby is his.
Sadly, April 12, on Easter Sunday, Ms. P, a member of our program almost from the inception of the program in 2000, passed away. When Ms. P entered the program she was physically strong enough to work as a laborer on construction sites and, at that time, she had an infant son. Her baby had contracted the HIV virus at birth and he died while still a toddler. The mother eventually suffered from mental illness which grew progressively more serious as she got older. At the time of her death she was receiving antipsychotic medicines from one of the large hospitals in Phnom Penh. We do not know the official cause of death because she died while an inpatient in the hospital and her nephew came from the countryside to carry the body of his aunt back to her home village for cremation.
Each person described in this update, has faced challenges that we would find unimaginable. Without our program's support, each of these fragile individuals would have been homeless and suffered greatly. Our program provides the opportunity for them to live a life of basic dignity, with a roof over their head and enough to eat. Your kindness continues to help maintain these individuals and families on their difficult journey through life and we are deeply grateful to you all for your support.
Barbara & Mark Rosasco