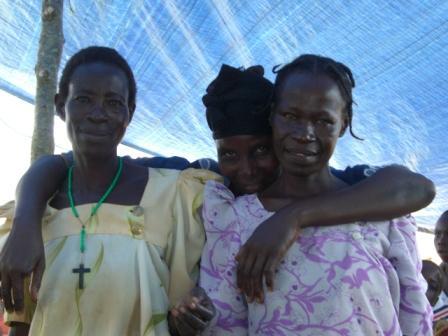 Alexis and Brian visited this project on May 5th, 2009. They write:
When we first visited Training the Trainers, we could not have imagined the profound impact this program has had, not only in the local community, but throughout Uganda. This project teaches women long-term HIV/AIDS survival skills including nutrition, agriculture for income generation, and how to care for themselves when they are sick. Initially, 35 women from all over the country were trained. All have since returned to their communities to teach the survival skills they have learned. Nine women have received advanced training, allowing them to train other trainers. This process is being continually repeated, thus expanding the knowledge exponentially. According to Toppi, one of the advanced trainers, over one million Ugandans have received training all over the country.
The lives of many of the women we have met over the past few days have been saved by this project. Justine, who has become our mother in Tororo, described her life before the training: she had become "burned out" by the burdens of her disease, she was unable to eat or sleep, and she constantly worried for her children. Following her training, she is healthy, empowered, and she has become a leader in her community. She uses the strength she has gained from this training to help others develop the same skills. Other women's stories are similar. We have even heard that as a result of these trainings women are more willing to get tested for HIV because they are confident that they can continue to live a long, productive life with HIV/AIDS. The countless impacts of this project will save the lives of millions of women in Uganda.
When asked what they would tell their friends about this project, Alexis and Brian said, "Incredible: You need to see this!"
GlobalGiving is committed to incorporating many viewpoints on our 600+ projects. We feel that more information, especially from eyewitnesses helps donors like you continue to support organizations doing great work in the community.