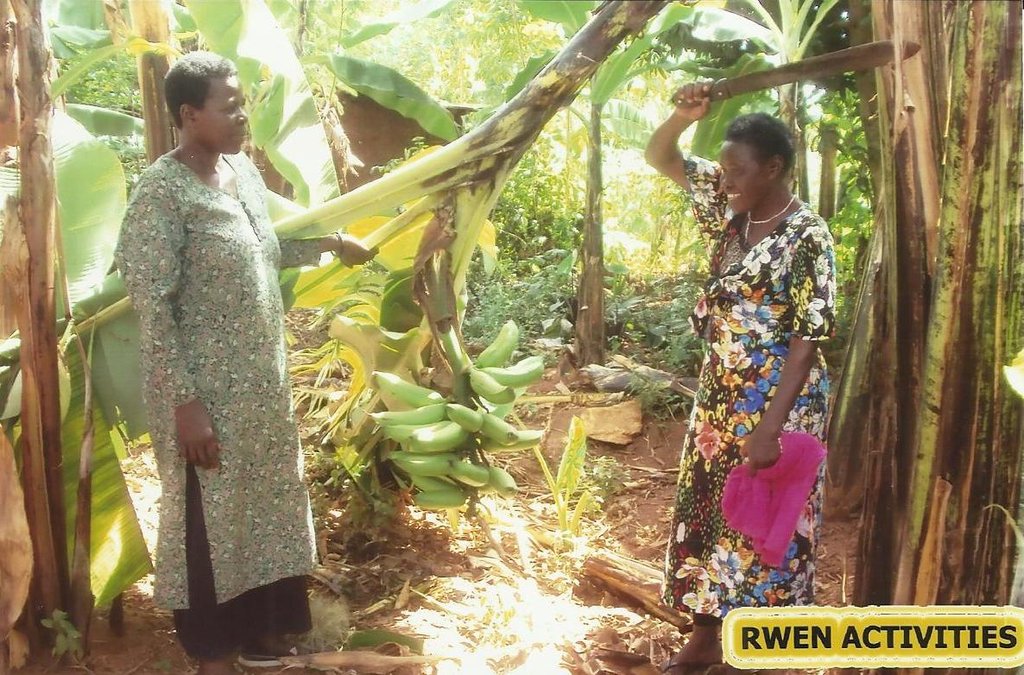 MAY 2013 REPORT ON RWEN ACTIVITIES
I thank you for your continuous assistance to the children and women of Africa Uganda Busia. Thank you once again for SHS 6.000.000 (six millions) we received through Onyango Joseph in early March. The accountability is attached.
UPDATE REPORT
Women: 125
Children:
Children living with HIV 08
Epilepsy 03
Living in orphanage center 52
Children in other schools 245
TOTAL 308
EDUCATION:
Term one performance for our children has been fair because most children's performance was average in general.
We have been able to feed our children (52) at the centre through your continued assistance and great thanks to you We provided school uniforms to 152 children out of the 308
Provided scholastic materials to all
We paid school fees top-up for five (S) very needy children
We paid examination registration fee for five children in Ordinary Level
Out of 10 children living with HIV/AIDS, 1 boy in Primary six now has been tested again for several times and the results report confirm that he is negative and free from HIV/AIDS. He is now in primary six but still under RWEN's care.
One (1) has died and he had a problem with his liver
LONG TERM SURVIVAL SKILLS
We have continued to teach Long Term Survivor Skills for HIV/AIDS in our communities through counseling and providing conducive exercises to their heath.
45 HIV/AIDS people still live on Septrine and others on Anti Retrovirus (ARVS). Balanced diet and hard work, positive living has maintained these people's health as we continue to counsel them and encourage them to
get their drugs. However, they are stronger than before.

Elderly Women:
These feed at the centre on breakfast and mid-day meals
Health:
Epilepsy children 3
We always collect their drugs monthly
There is also one mature boy and orphan who have epilepsy in our community. We have picked him up
and feeding him too. We get drugs for him monthly.
OUR ACTIVITIES
1. Agriculture:
Matoke and cassava is now in plenty
However, women are busy planting beans, maize, ground nuts, sweet potatoes, green vegetables and also weeding them.
2. Poultry Local poultry has become simple for women and most of the women have based on it
3. Goat keeping; this is practiced on a low scale
4. Piggery;this has become a problem. There is piggery epidemic and most of them are dying and only a few women are on that scheme.
5. Tree planting is emerging because most women are trying to plant.
Achievements of RWEN
Most children go to school
Active women and hard work
Women contribute maize and beans from their gardens for their children
Balanced diet is practiced widely in our communities
RWEN feeds children, elderly and those with epilepsy
RWEN cares for the sick
Challenges
Lack of sewing machines to train school dropout girls
Lack of transport at the centre to move out to reach;

Child headed families
To take orphans and vulnerable children out
There is need to visit children we support in p!aces of learning
The centre needs fencing for security purpose
Great thanks go to all our donors and all our well wishers, and all friends in particular.
You are well come to Uganda.
God bless you in all your endeavors.
Teopista