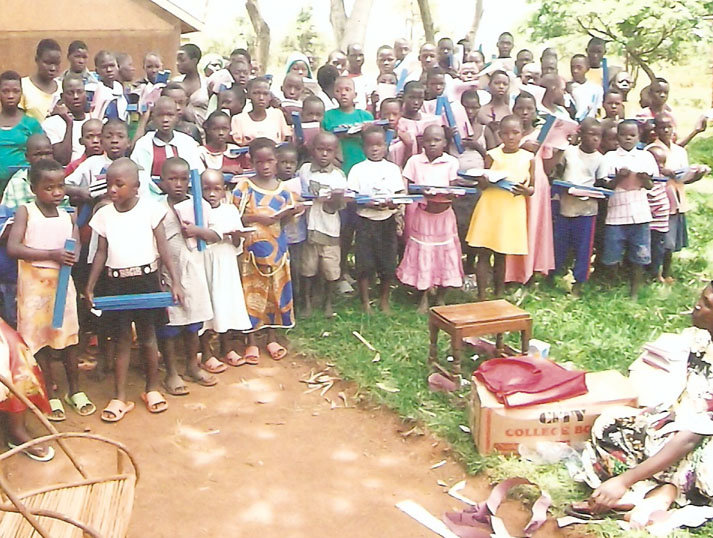 RWEN
DATE: 25 – 06 – 2012
Our school term two has started and our children are in school now.
Members 123
5 old men widowed
5 old women needy and sick
300 OVC (orphans and other vulnerable children)
EDUCATION:
152 OVC given full assistance from funds received from you, thank you.
On scholastic materials, midday meals and uniforms are provided.
HEALTH
10 HIV/AIDS children and 1 epilepsy boy have special care e.g. counseling, drug sensitization, basic needs during school time and holidays.
45 Women HIV/AIDS positive
Always receive home visits and encouraged to go for drugs on time as required.
46 elderly women unable to take care of themselves
52 other women in the group.
These are taking active part in agriculture by growing crops, green vegetables, groundnuts, maize, sweet potatoes, beans, sim-simu and cassava.
OUR ACTIVITIES
Provision of scholastic materials, fees top ups, midday meals and school uniforms.
Train women in basic agriculture skills, improved vegetable seeds, beans, groundnuts, sweet potatoes.
Small scale saving scheme exchange agriculture.
Training women in animal husbandry e.g. local goats, local poultry and piggery.
Planting grass for animals
LONG TERM SURVIVAL SKILLS
Practicing planting of crops in variety to have balanced diet in our homes.
Lobbying for the women income generating activities.
Counseling HIV/AIDS people in the community.
Training women in long term survival skills as usual.
Training women tailoring and hair dressing
ACHIEVEMENTS:
Standard of children has improved and go to school in big number
Women have improved in their day-to-day life and very active.
Positive living is taking place
Basic agricultural skills in place
Home basic care in homes
CHALLENGES
Lack of drugs for our patients especially people with T.B./HIV.
Septrum is scarce.
There is slowness to reach sick people due to lack of transport for home visits.
Lack of proper shelter for old women and men.
Child headed families need a lot of support but we lack funds.
Slow promotion of girl child.
Inadequate materials for tailoring and hair dressing.
RECOMMENDATIONS
Exchange of ideas for children, e.g. pen friends from abroad to Africa Uganda- Busia.
Children we support to get friends from over seas through you Jaya.
Above all, I wish to thank you very much for your continuous assistance to us, sincere thanks.
God bless you.
Love
Teoppy