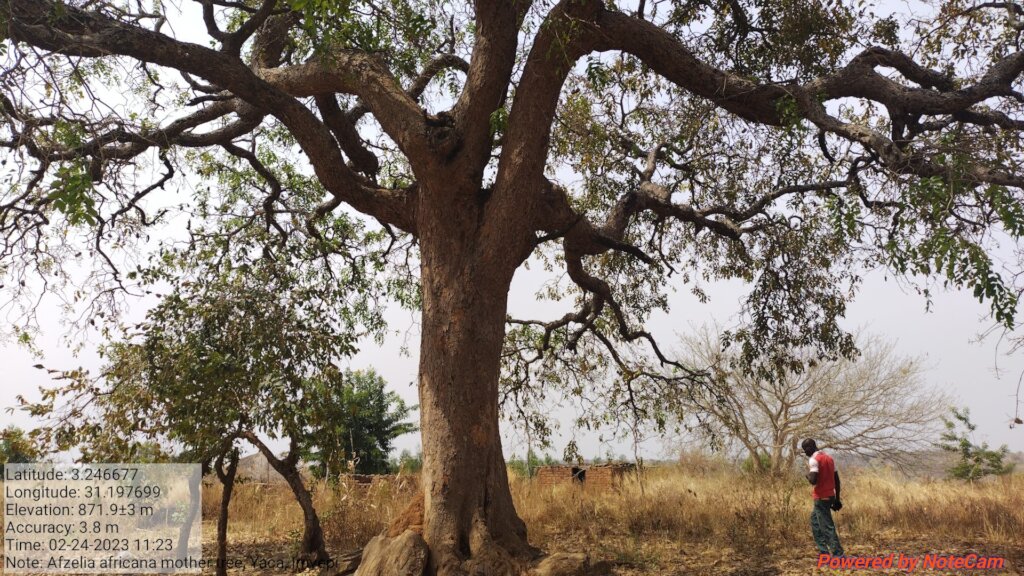 In early March, the team implementing this project gathered outside Kampala at Uganda's national forestry research insitute. Project leader Sola said the aim was to "appreciate each other, look at what we have promised our donors, and discuss how we meet the obligations, the status of delivery and how we keep track".
A twelve hour bus journey from the refugee-hosting landscape where we have worked since 2018, the two day meeting was a pivot moment and chance to reconnect and refresh. We began with introductions.
"My role is help refugees to meet their tree-related needs," said Tiko, who runs our intervention with households in Rhino Camp Refugee Settlement.
"We encourage refugees to grow trees for many benefits like poles, fruit, medicine, and soil and water conservation," said Joel, who leads our work in Imvepi Refugee Settlement.
"I feel passionately about environment," said John, who leads the project's learning center and large nursery. "I manage production of the indigenous and exotic species that we give to communities and trainings on agroforestry."
Our host was Erik. "At ICRAF we do research and transform lives," said ICRAF's representative in Uganda.
Describing herself as a tiger in a team-building exercise, Sola said the project was now keenly focusing on scaling up agroforestry and nature-based solutions, including home gardens, trees in institutions and assisted natural regeneration of trees. Still, the prime focus in the meeting was our longstanding approach and how to better it.
Raising and offering seedlings of a range of species to the refugees from South Sudan and adjacent Ugandan families has had clear benefits. To cite two, refugees with longer exposure to our approach derive more fuelwood from their plots and less from the forest than less exposed housefolds, and have more fruit for consumption and sale.
What was different in this meeting, however, is that we had data that showed for the first time numbers of seedlings raised, distributed, planted and survived. This allows us to examine our assumptions. Maximum respect goes to the field team for maintaining good records and to Sola for investing in this.
The results are rich with some surprises. With some species that we believed refugees wanted, such as mango and jackfruit, less than 50% of seedlings distributed were planted. In contrast, despite worries about indigenous trees not being highly desired, we found that an astounding 94% of Albizia coriaria and 96% of mahogany (Khaya spp.) seedlings that were distributed were planted.
Albizia coriaria also had the second highest survival rate - 74% - after Gmelina aborea, the fast growing exotic timber tree, our most popular tree, which had a survival rate of 89% and made up 27% of all seedlings distributed.
In total, we distributed 103,013 seedlings of 22 species - 13 indigenous, five naturalized and four exotic - of which 72,304 were planted and monitored: of these, 46,173 survived. Overall, the survival rate was 64% percent.
So what do we want to improve? It may seem evident to you as a donor and reader. But clearly we need to provide seedlings of species that are wanted, at the right time - when the rains are impending or started - and we need to improve uptake (planting of what is distributed) and survival. Here the team had plenty of thoughts.
"What has brought us here to this meeting is the 'how'," said ICRAF country representative Erik. "We do not want to off load species to hit targets. We need better tree planting preparedness. That will give us much higher survival."
"We should never distribute seedlings when the holes are not ready," said Joel. "Our community based facilitators can alert us when a community has prepared the land."
The team said too that we needed to work more with groups. "Adoption of trees and agroforestry is about peer to peer not targeting households," said Sola. "When you work with groups, by the time you leave, you have touched 50 people."
It was agreed that we would work mostly with existing groups, as NGOs have already fostered a large number in the settlements. "We don't have to form too many groups, when there are already many," said John.
Groups and asking more from communities in terms of land preparation and readiness are major pivots for us and need more resources. But we are undaunted.
Finally, the meeting had a rich discussion about whether we might be having any unintended consequences, a common occurrence in projects. Could we be, for instance, disinhibiting cutting of trees, particularly indigenous ones, by handing out seedlings without sufficient dialogue with the population?
Here the field team was also ready with its response. It was not the first time it had thought about this. They did not say that we were disinhibiting tree cutting but it was clearly a possibility that they addressed.
"We need to take time to explain the value of each tree," said Tiko. "I normally tell families that the major purpose of the project is regreening the landscape. I say - plant trees to add on to what you have. I also say - don't cut trees, prune them."
"Yes, we have to ensure that families do not cut to plant," said Joel. "We want them to work with what they have. If you cut one, it's not a sin. But we don't want clear felling. Judicious cutting is part of sustainable management."
We would like to thank all of you who have donated to this valiant project which, as you can see, is edging forward with deep thought and hard work. Tree growing is not a picnic. But every indigenous seedling that reaches 1-2 meters is likely to stay, offering endless ecosystem services. And every exotic is offering the rapid returns that the refugees and hosts need too.
We are going for the best mix of the two. More about that in our next report. I have eyes on 28 species and a rationale for each. Watch this space. And thanks again so much for your tireless support. For those who donate regularly, my heart melts when I see your name. About those who are not regular donors, we feel just as warmly! We are aware of the global economic slow down. To all, donate when and as you can. Thanks!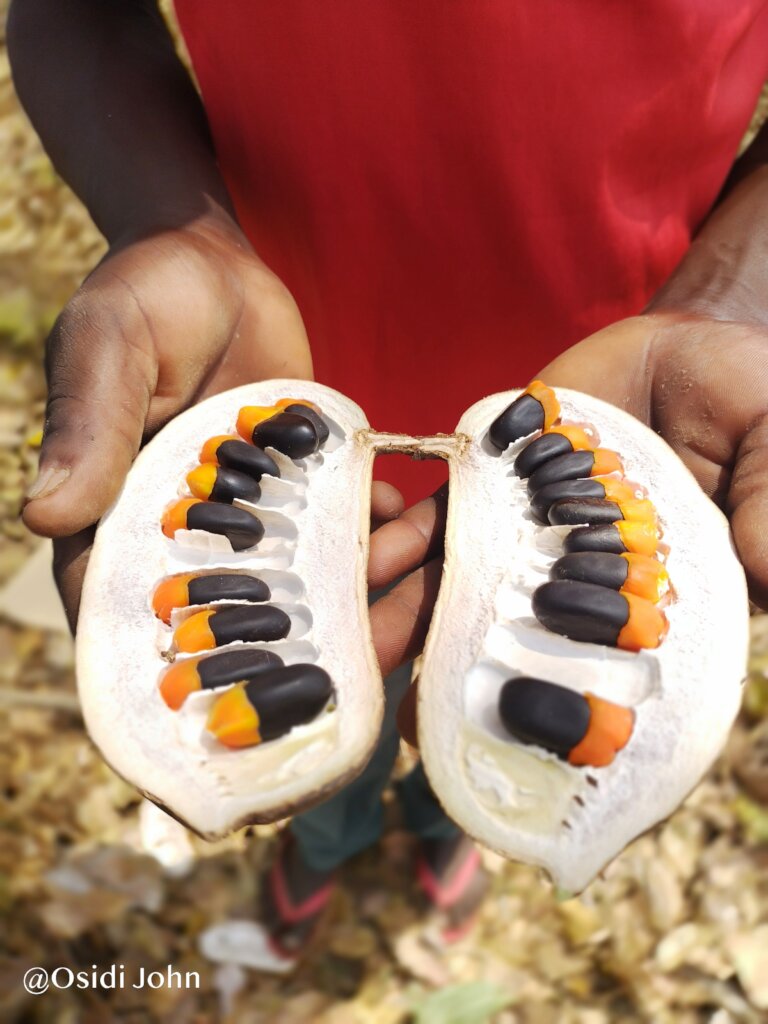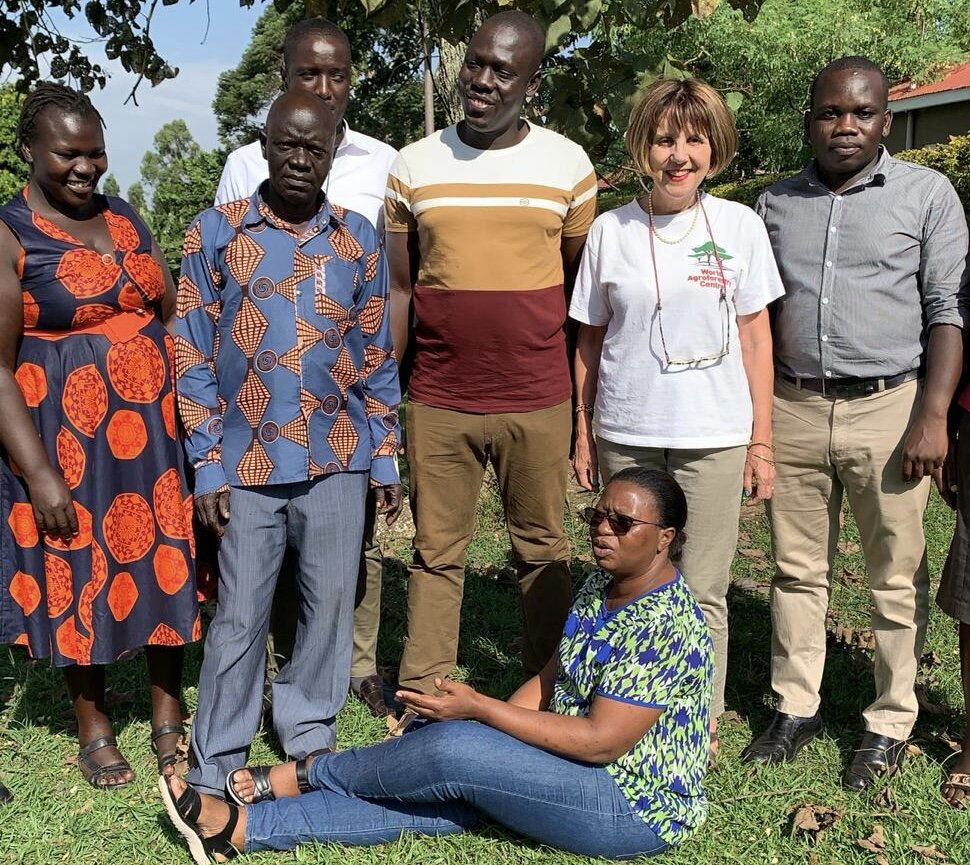 Links: