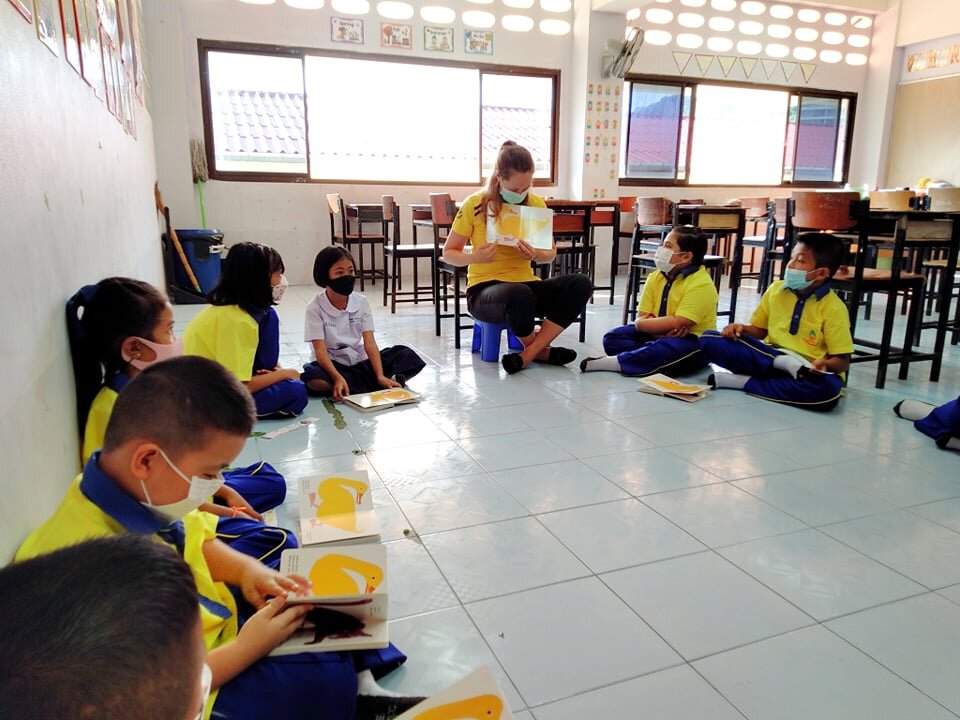 Since the second Thai school term started on 1st November 2021, the pandemic has unfortunately continued to impact the disadvantaged children's lives in Kamala, Phuket. About 50% of the term school has been spent online learning only, leaving the children living in school isolated from their families and school friends. The Thai teachers at school have not introduced online learning and so Phuket Has Been Good To Us online classes are the only way the children are able to connect with the outside world and their classmates.
At the beginning of term we studied online from 1st to 14th November. Following ATK tests for all students and teachers on 15th November, we were happily able to return to school for classes.
Thankfully, our first graders had the chance to step into the classroom. It is amazing how they are able to adapt to the changing times but also at the same time, heartbreaking because it is not what is supposed to be normal for them to experience at their age. For our little 7 year old Primary year 1 students we break large class into smaller groups to ensure more teacher-student contact time. Most of these children have not been to kindergarten because of the pandemic and so 2 to 3 years of learning has been taken away by the special learning circumstances. When we are in school, we try to give them back what they have missed. They are so excited, and very engaged in every simple question and answer activity.
For the younger Primary year students, we try to move around the school, sit in circles in outside spaces; if we can have more experiential learning, using the spaces for the little ones to explore and breathe as opposed to having them just seated in the class at least for reading group sessions to make up for the lost phase of their student life. Eventually they will have to also learn certain rules and routines like when sitting for an exam but there's plenty of time to train them for that.
The younger children love to read books and 'Brown Bear, Brown Bear, What Do You See?' is their favourite. It does a wonderful job of teaching colors, animals and rhyme to the children. Easy-to-follow rhyming text captivates students' attention and encourages them to wonder what they'll see next!
For the older students it's great to be in class so they can learn to socialize, work in groups and pairs. For Maths in English and Science in English classes in particular it helps the children experience hands on learning with blocks in mathematics and experimentation in science.
Unfortunately, over the new year period COVID numbers increased and we had to return to online teaching from 4th January onwards.
When our welcome, relaxing circle time at the beginning of class physically isn't possible in online learning, we have introduced an 'easy morning talk'. Whilst waiting for the other students to join in, we use the first 15 minutes of our time before the class to check in on our students and ask how they are feeling. Students are allowed to talk and express themselves freely, show things they are excited about with the group, such as a resident cat, and also ask how others are.
We are now entering the third year of teaching during this pandemic. We have been amazed by how quickly our primary year students grasped the essential IT skills needed to fulfill their tasks online. To keep on motivating them in achieving their goals, we keep on exploring and introducing new ways for the students to experience. Gamification of formative assessments through online live and self-paced competitions as well as use of simulations to understand scientific concepts have been introduced. The students love that they can continue learning at their own pace and have a personalized practice time on certain topics they need to work on. It also takes virtual socialization to a whole new level that they all feel very much still a class, a big family team, wherever they are learning.
Thank you to all our supporters for helping to make this possible for these disadvantaged children.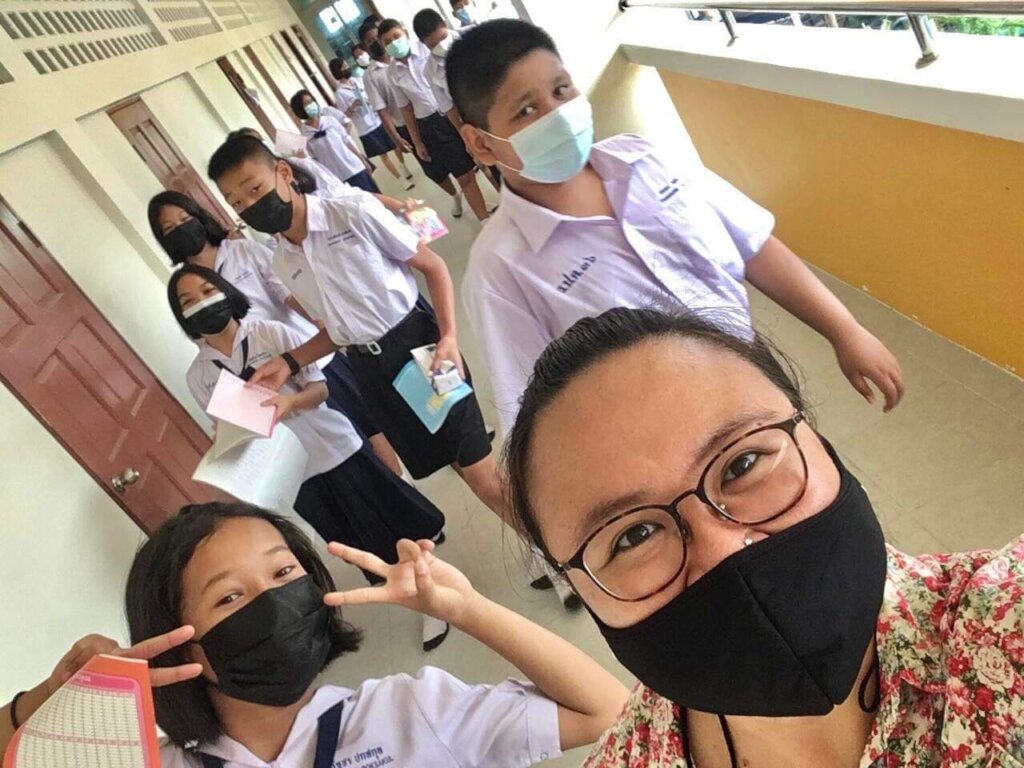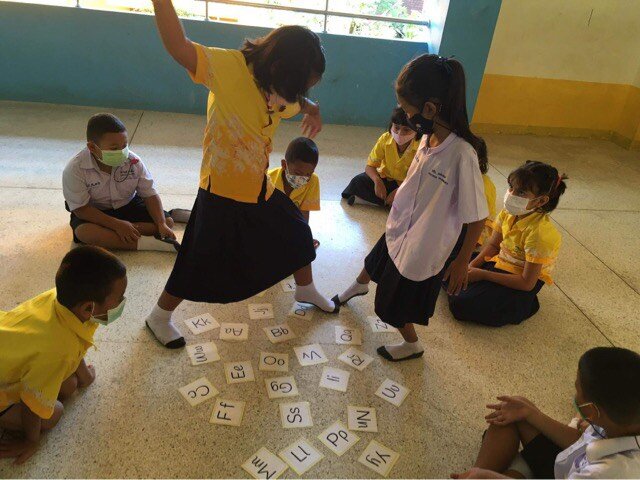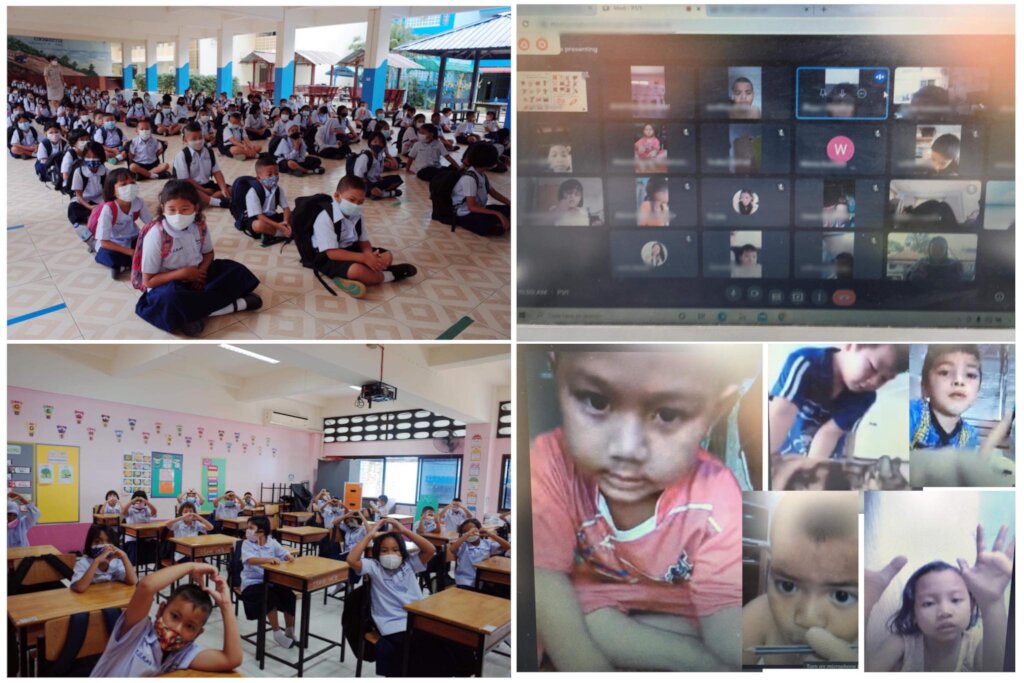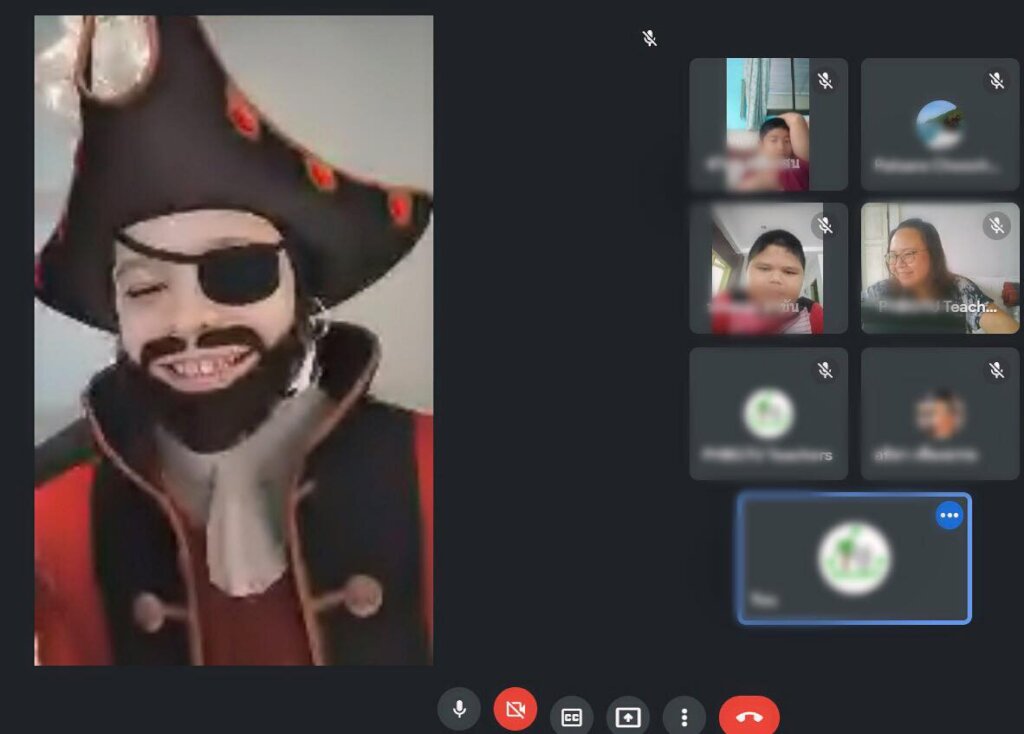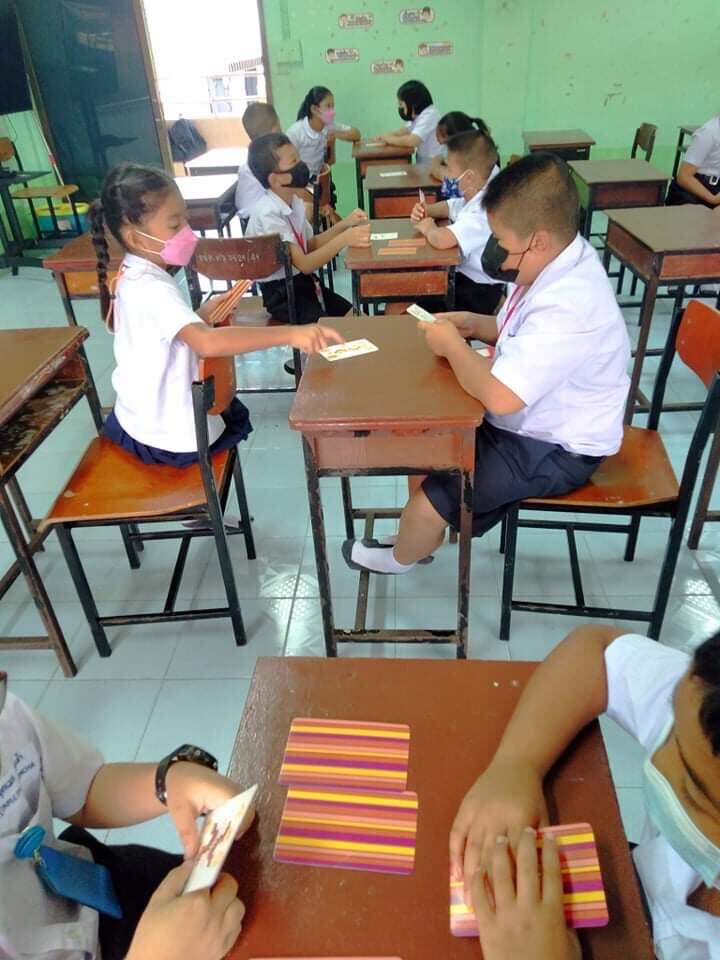 Links: