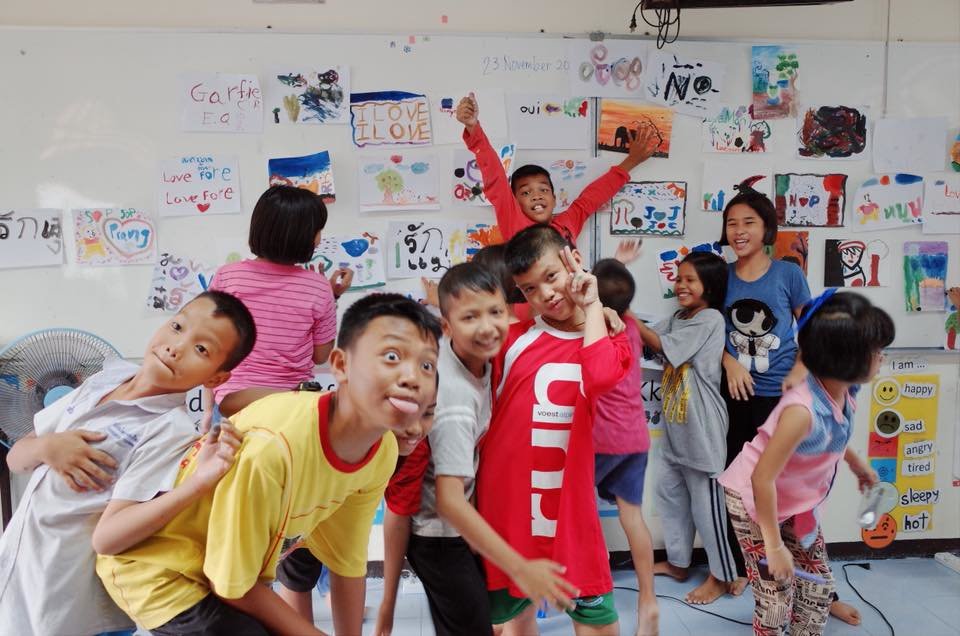 Since the World Health Organization declared COVID a pandemic on 11 March 2020 unemployment and poverty has soared in Phuket. Kamala's Government School offers a safe place for 230 children to stay, whether due to financial difficulties, a broken family or losing their parents.
In class, the children's time is spent mainly on carefully planned, well-structured learning activities beneficial to their holistic development. While all organized systems genuinely help, the children also need their downtime where they can use their imaginations, choose their modes of 'fun', and at the same time, learn through different explorations through free play. That is where our after-school programme, Coconut Club comes in!
At Coconut Club, we set up safe spaces for the residential students to enjoy being who they are – children. They are given the freedom to relax. At our outdoor club they engage in healthy, physical activities through sports, skipping, hola-hoop, dance, twister etc.. They develop their problem-solving skills through puzzles and board games. Tap into their creativity through dress-up, making arts and crafts, and building designs with Lego. Our cooking and Bingo sessions boost their attention span without realizing them it.
Children learn through imitation and repetition. Giving them the opportunity to interact with their PHBGTU teachers and volunteers in Coconut Club enhances their confidence, speech abilities and vocabulary. Free play is also known to help minimize anxious feelings. This is especially valuable for the residential students when they first arrive at school and are still adjusting to their new environment. Their teachers help the children build trauma coping skills and integrate skills in solving conflicts through modelling and roleplay.
Coconut Club is also where we reach out to the children needing emotional and moral support. There are existing rules made with the children to ensure everyone benefits from Coconut Club. With these guidelines in place, the children are empowered to play in ways that feel right for them, as they feel validated with their identities, choices and decisions.
Thank you to all our supporters around the globe. Your support means the world to us! With your help, we can continue to help the children living at Kamala School enjoy their childhood.