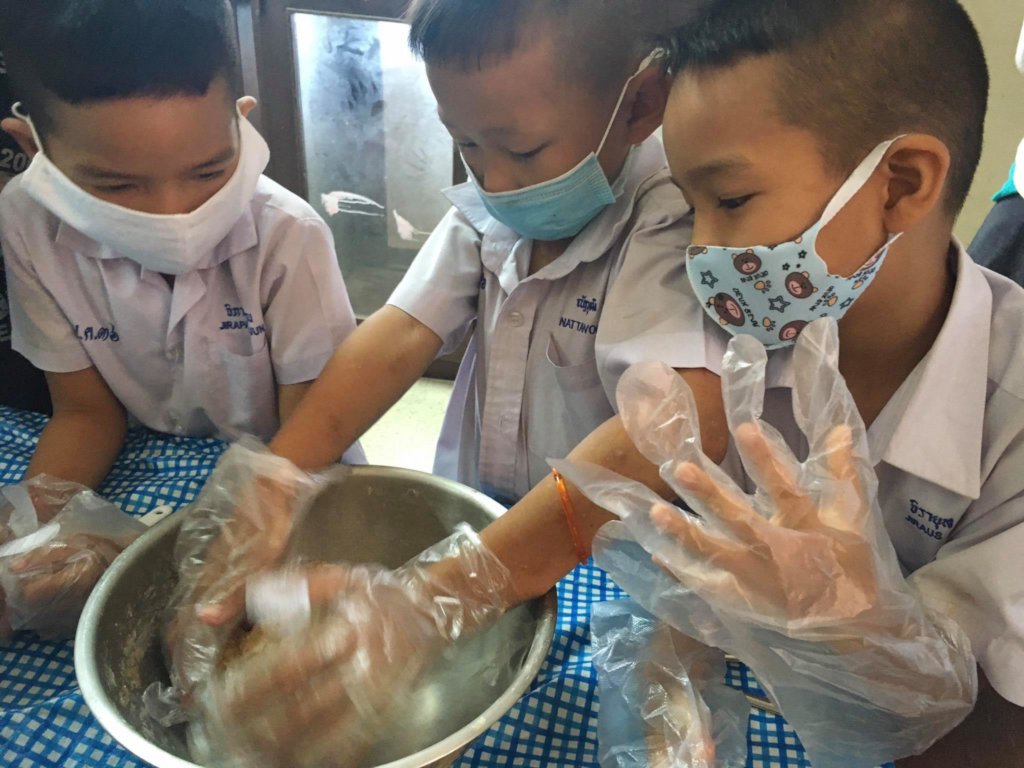 As the COVID-19 pandemic continues to prevent tourists from traveling to Phuket more and more jobs are lost. Many families just can't afford to care for their children right now. Kamala School offers a safe place for children to stay, whether due to financial difficulties, a broken family or losing their parents.
Our after school programme, Coconut Club, is a fun place for these children to come to once school is over and their classmates have gone home to their families. The children have fun with cooking, games, crafts and sports. There is always something for the children to look forward to.
For the creative, there are arts & crafts projects and the opportunity to cook (and eat!) delicious snacks. To blow off steam after a day in the classroom the children can try skateboarding, badminton, basket-ball, skipping and much more. There are also quieter moments filled with board games, and the most popular - Bingo!
Due to COVID restrictions we are still not able to leave school grounds, but 80 Senior School students enjoyed a birthday party at school at the end of last year. The children chose between: basketball; a day at the fete games; T-shirt or Tote bag painting; jewerly making; K Pop and African dance! The children enjoyed party drinks, snacks and ice cream too so the children didn't feel they were missing out on a party by still being in school.
Although the students at Kamala School do not traditionally celebrate Christmas, they love to get into the festive spirit! At assembly on Christmas morning our team shared with the children that Christmas is the season of caring and giving.The Coconut Club Christmas party was great fun: we played musical chairs and pin the nose on Rudolf! Each child received yummy Christmas cookies.
We can't thank our supporters all over the world enough for your support; it is only with your help, that we are able to continue to help children living at Kamala School enjoy their childhood and dream big for their future!