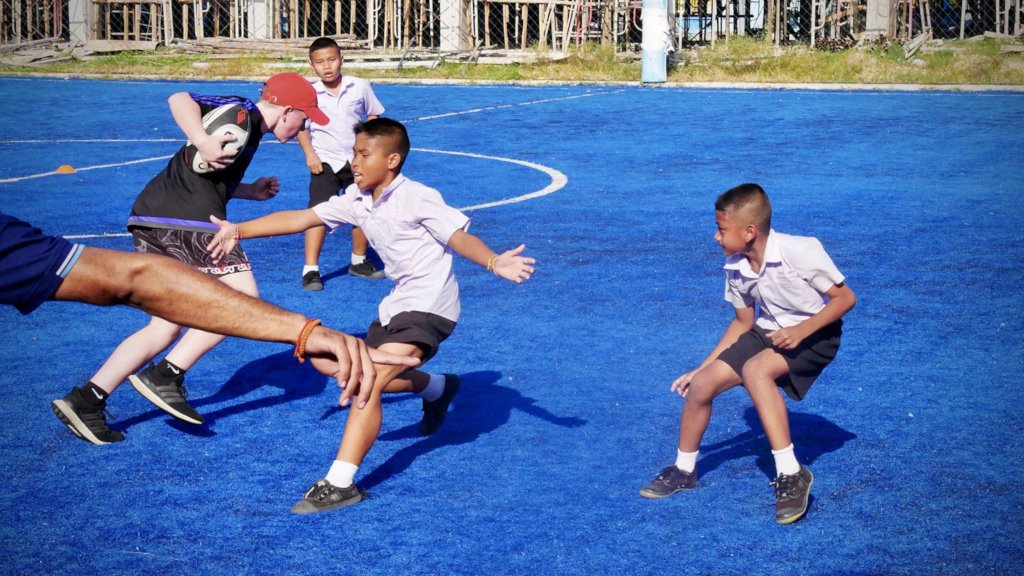 As we are already 3 months into 2020, we are excited to share the latest updates about our after school programme, Coconut Club.

Since January 2020, the number of students who have to live at Kamala School during term time due to unsafe family conditions, has increased up to 230, enabling our team to make the difference in more young lives.

Thanks to the support of volunteers, we were able to organize several exciting activities for the students. Coconut Club Mondays and Wednesdays have turned into creative arts & crafts, where the children can paint on rocks, create animal masks and bring their imagination to life with origami creations.

Sports Tuesdays are by far the most popular days and the most crowded with visitors from all over the globe! We had the pleasure to welcome football players, rugby coaches and yoga teachers to share their knowledge and passion with our students and volunteers.

Last but not least, Thursdays are for cooking and trying new exciting flavors! Our students have been able to prepare and taste delicious French pastries, Italian pasta recipes and alphabet shaped cookies – needless to say it is a joy to be able to share these afternoons with the students!

The kind donations received during these months and the support of local hotels such as the InterContinental Phuket Resort and Double Tree by Hilton, have further allowed us to organize beach clean ups and birthday parties for the residential students and they had the most special days ever!

On behalf of Phuket Has Been Good To Us and the students of Kamala School, thank you to all our supporters and kind donors.
We wouldn't be able to continue our work and help our children pursue their dreams without you!