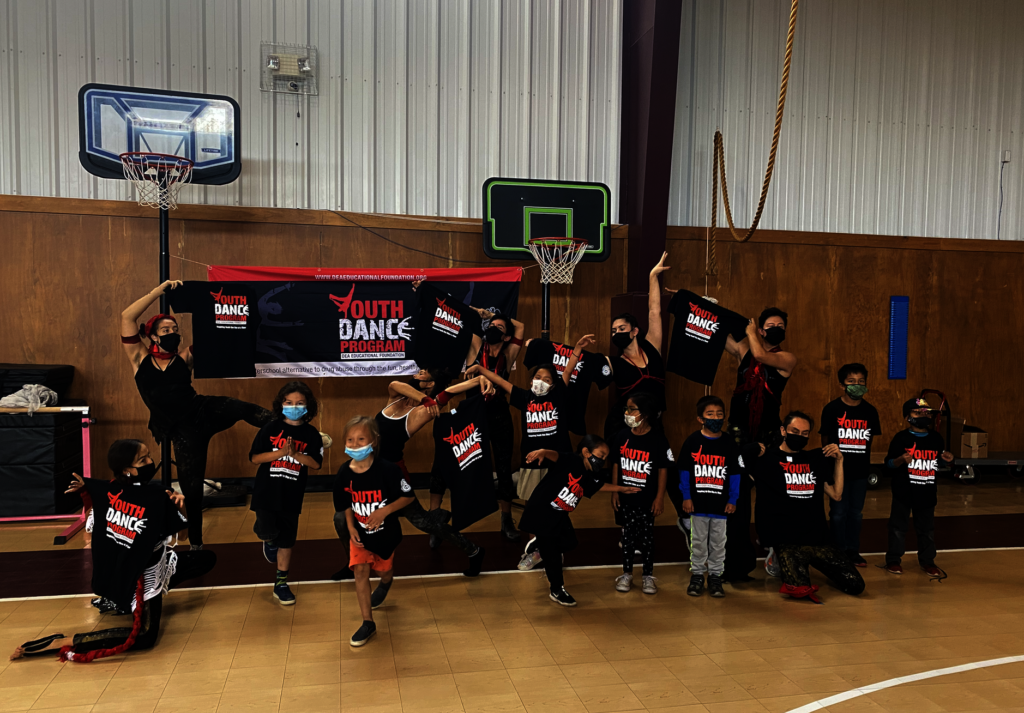 This year, the DEA Educational Foundation Youth Dance program continued to grow and thrive, despite challenges brought on by the pandemic. Combined with our other youth programming, we expanded to 69 cities, and kept thousands of students engaged with a positive and healthy after-school alternative to drugs in virtual, hybrid and in-person classes throughout the year. Our biggest youth program, the DEAEF Youth Dance Program, reached dozens of cities across the United States and featured many styles of dance including ballet, hip hop, cultural dance and more. As we reflect on the past year, we would like to thank all our amazing teachers, program partners and Youth Dance Program staff and consultants who helped the kids to live their dreams in 2021 and beyond! In November, we did a special recognition of our teachers that have dedicated their time as role models to the youth.
In 2022, we are thrilled to have the opportunity to continue our partnership with DEA's Operation Engage, "a comprehensive approach that will target the top drug threat identified by the local DEA division while continuing to focus on drug trafficking, violence, and crime reduction." In Year One of DEA's Operation Engage, the DEA Educational Foundation provided youth programs, many of which were dance, in eleven cities throughout the United States. As we look toward Year 2, new programs including dance, baseball, basketball, martial arts, art and more will be delivered to youth and communities in our Operation Engage partnership cities.
As we conclude this 2021 year and the Foundation's celebration of "20 Years of Impact," we reflect on how many lives we have positively impacted, one step at a time. Still, with a staggering number of drug overdoses last year alone, we know our mission is more important than ever. In 2022, we will celebrate the 10 Year Anniversary of the DEA Educational Foundation Youth Dance program, our flagship youth program. We look forward to continuing to reach young people with positive messaging and programming that keeps them active and engaged after-school. With gratitude, we thank you for your support to help keep our programs strong in 2022; it is because of you that we will continue to reach youth in our communities, allowing kids to dance and express themselves in a healthy way.