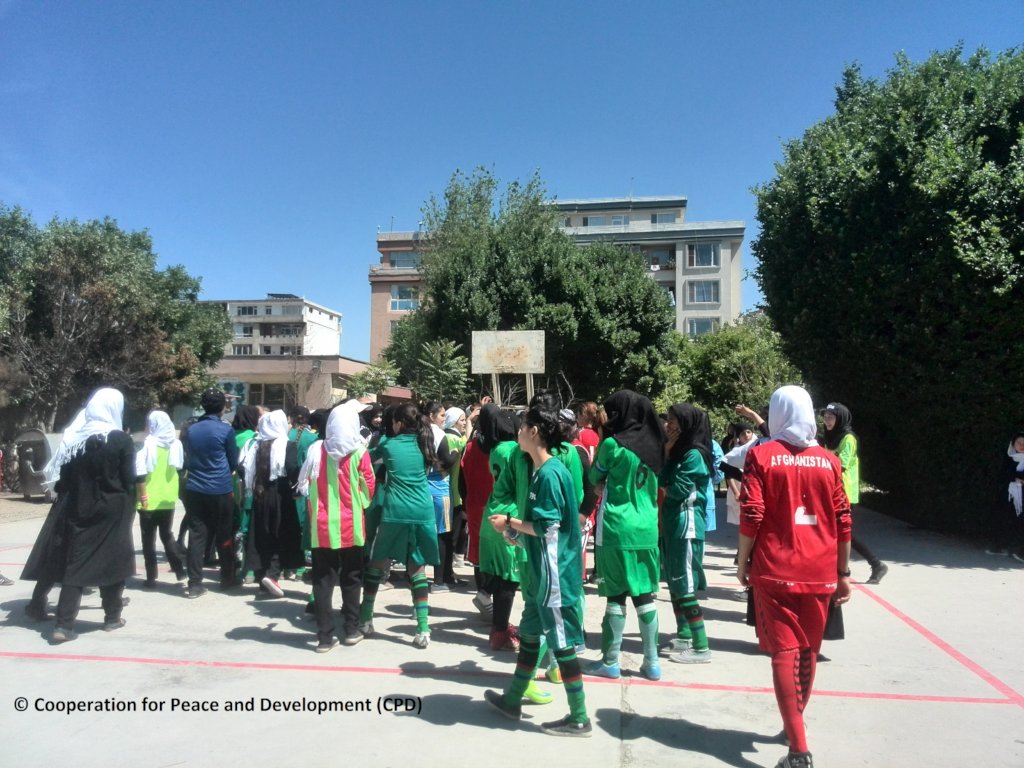 Updates during third COVID wave:
Since onset of the COVID-19 pandemic in Afghanistan in March/April 2020, CPD has paused sport activities at public schools of Kabul city. Unfortunately, it is time to face the growing "third COVID wave". However, no lockdown is enforced in Afghanistan in 2021 and public services and places like schools, Masjids, bazaars, governmental and non-governmental offices, parks, restaurants, hotels and etc. are functional, but there are certain limitations on social activities including sport events. Another reason of such limitations is increasing insecurity that is also affecting educational institutions, their staff and students as soft targets. We are regularly watching the situation and looking forward to get back to relatively normal situation to restart our community-based activities on promoting women and girls' access to public spaces, recreation, edutainment and assembly.
We will keep our esteemed donors, stakeholders, beneficiaries and audience posted of the updates in coming reports. These updates will include what works and what doesn't work in the context of COVID-19 in terms of empowering Afghan girls to access public places, recreation, edutainment and assembly.
Implementation challenges during the first and second COVID waves:
The year 2020 presented unexpected challenges with the arrival of COVID-19 and economic and social unrest around the world. Charities and civil society across the world faced difficult times due to unprecedented circumstances caused by COVID-19 pandemic. These have been challenging times for everyone, and it is only by coming together in solidarity and struggling to sustain the good work we all were doing before the pandemic. However, it needs time enough to adapt to new context and it is feasible by re-planning our activities in light of the coronavirus progress and updates.
Implementation Profile before the COVID-19 pandemic:
Girls' sports tournaments were gradually getting institutionalized as a sustainable process in the target schools of Kabul city. However, insecurity and lack of financial resources were remained as key challenges. Basketball was added to the series of competitions in spring – summer round of 2018 and fortunately, CPD was able to continue the competitions in both the fields (volleyball and basketball) in the autumn round of 2018 as well. Luckily, a boys' futsal tournament was also organized in autumn 2018 aimed at prevention of Gender Based Violence and using the hashtag #HeforShe. Inclusion of male members of communities has been proved effective in fighting street harassment and fighting to ensure the very basic right of women and girls to access public spaces, recreation, edutainment and assembly.
In spring 2019, sporadic sports matches were organized in numerous schools of Kabul city, but organized tournaments did not happen mainly due to security concerns. In 2019, we were planning dynamic activities for 2020 and were enthusiastically looking forward to implement our planned activities to get momentum to the already started initiatives. We were thrilled to launch said well-planned initiative, but coronavirus arrival prevented the implementation.
Links: