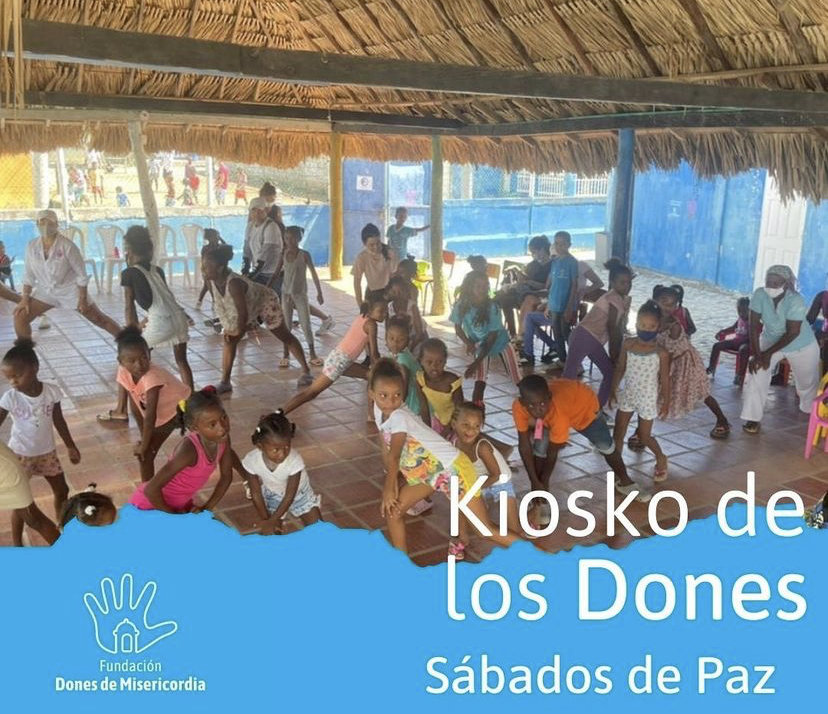 Dear Fundacion Dones de Misericordia supporters, we hope that this report finds you and your loved ones well as we slowly begin a new chapter after having time to reflect on what is really important in our lives.
A huge thank you for continuing our journey improving the quality of life and future of Tierra Bomba Island children and their families, in spite of the Coronavirus Pandemic.
Colombians are currently dealing with the economic impact of the pandemic, which has resulted in national protests in seek of additional support from the government or from those who have been less impacted by the pandemic.
The only early childhood center in Tierra Bomba Island "El Rincón de los Dones''has opened its doors! The dream of many became a reality as a result of the hard work and teamwork of volunteers, visitors, and Tierra Bomba natives. The center is fostering the healthy development of 280 children from the island between the ages of 2 to 6. From 7:30 AM to 4 PM, 280 children are enjoying access to nutritious breakfast, morning snack, lunch, drinking water, and fun activities to develop their fine and gross motor skills, socially appropriate behaviors in an enriching and caring environment.
The Kiosko de los Dones has gradually re-opened its doors on Saturdays to 300 children. A dedicated team of volunteers prepare and engage in activities with the children that pursue healthy social interactions, promote physical activity and expression of emotions through dance and singing. Children also receive healthy snacks.
We continue furnishing the kitchen, 15 classrooms, a leisure and relaxing room, a dining room, bathrooms, and outdoor play areas.
Please continue helping these children by making a monthly donation or a one-time donation. We would love to see you soon, so you could experience the meaningful changes that your donations are making not only in these children's lives but also in the entire Tierra Bomba community.