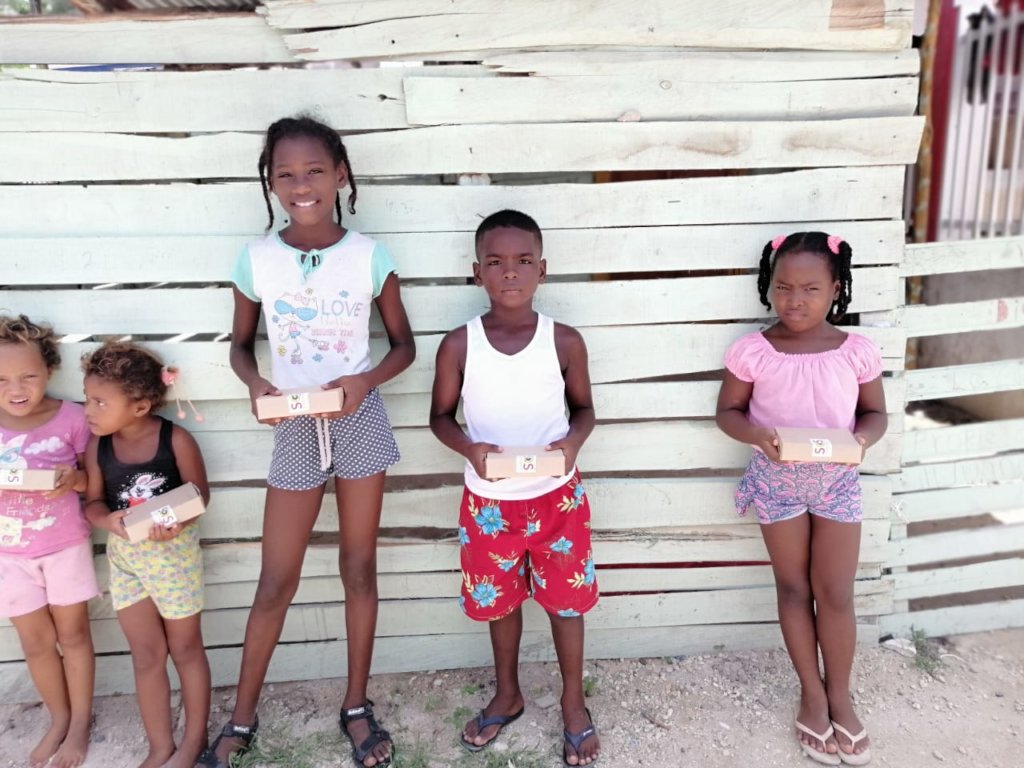 Dear GlobalGiving friends, we hope that this report finds you, your families, and your friends well during this time when we have been challenged to be the best version of ourselves.
We would like to thank you because in spite of the challenges you have continued or joined our efforts to help children who live in extreme poverty in the Island of Tierra Bomba to receive nutritional care.
Since the month of March 2020, the Colombian government mandated a quarantine that has transitioned gradually to a selective quarantine since the end of September. We continued providing nutritious food items to 950 families, greatly impacted by the quarantine since their economical support is based on tourism, and provided lunch to 650 children with the support of SOS Cartagena.
Our team re-assessed the needs of the families and identified that an early childhood center is greatly needed since not only the fathers but also the mothers and those who are head of the household need to find ways to support their families.
We are committed to building the early childhood center that will provide services from 7AM to 5PM to 280 children between the ages of 2 to 5. The services that will be provided are nutritious food, drinking water, potty training, activities to develop their fine and gross motor skills, health check-ups which they don't have at their homes while their parents or their mothers' head of the household work.
In the meantime, while we continue with our efforts to furnish the center with childcare equipment including items for the kitchen, playrooms, library, medical room, nap room, computer room, among others we continue supporting families by providing groceries and lunches to children.
Once again, receive a big Thank You. Your generosity is helping children to develop not only healthier physically but also with hearts and minds with dreams and hope. We believe that together we can continue making a difference giving these children the opportunity to receive the love and care they deserve from the staff and their families who receive the training to engage in positive parenting. These families will have increased chances of staying together, achieving their dreams, and spreading their knowledge and love with everyone and everywhere they go. We hope the best for each and everyone of you, to continue strengthening the bonds with your loved ones during this time and have your dreams also come true.