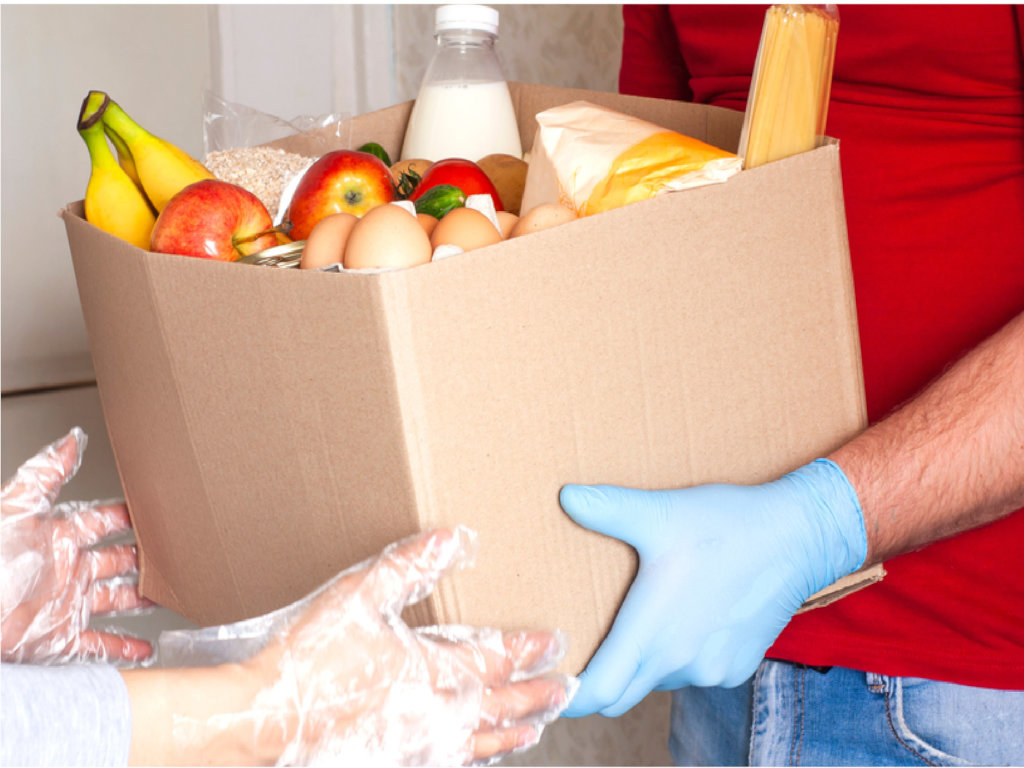 Dear Friends,
Warm regards from Adalah! We hope that you and your family have a very happy and healthy holiday.
As we approach the end of 2020, Adalah continues to take critical legal actions to protect Palestinian communities in Israel and in occupied East Jerusalem against the backdrop of the COVID-19 crisis.
This update will focus on work that we have done in recent months to secure more just distribution of food aid for at-risk Palestinian communities in Israel and in occupied East Jerusalem. While these legal interventions remain pending with Israeli authorities, Adalah is hopeful that we will soon be able to report on some success in this critical area.
Food security grants
On 15 November 2020, Adalah sent an urgent letter to the minister of interior demanding that he change a policy that excludes at-risk populations from receiving COVID-19 food security grants. On 22 October, the Ministry of Interior issued a tender for NIS 700 million (US $215 million) to manage the distribution of food stamps for disadvantaged families in response to the COVID-19 pandemic. In order to qualify for the food aid, the ministry required that a resident must be eligible for a property tax deduction; however, this condition excludes about 90,000 Bedouins, citizens of Israel who live in the unrecognized villages in the Naqab. These villages do not fall under any municipal authority and their residents are not eligible for a property tax reduction, and despite being among the poorest communities in the country, they are thus excluded from the food security grants.
The Bedouin population in the Naqab is one of the groups most in need of food security aid in Israel. According to data published by the National Insurance Institute at the end of 2019, more than 45% of all Arab families in Israel live below the poverty line, among them almost 67% are Bedouin families living in the Naqab. Adalah demanded that the Ministry cancel the tax condition of eligibility and instead, establish a more equal, inclusive criterion. To date, Adalah's arguments remain under consideration by the Ministry of Interior .
National program of holiday food aid
In another case, on 29 October 2020, Adalah sent a letter to the Ministry of Labor, Social Affairs and Social Services demanding information on the allocation of state budgets for a national program of food aid distributed during the holidays. The letter followed a call for proposals to food aid organizations published by the ministry earlier in the month.
In 2019, out of NIS 9 million (US$2.8 million) that were distributed through this program, only NIS 5,000 (US$1,540) were allocated to one Arab food aid organization. The stark difference in budgets for food aid support to Arab organizations as compared with Jewish Israeli groups comes despite the fact that, as noted, 45% of Palestinian families are poor, as compared to 18% of all families in Israel. The COVID-19 crisis has greatly exacerbated the already dire state of poverty, unemployment and food insecurity among Palestinian citizens and families in Israel. In this letter, Adalah sought information on the number of Arab organizations that applied for grants from the government food program during the last seven years, and the reasons for their rejection. Adalah also asked that the call for proposals for the organizations be published in Arabic in addition to Hebrew. Adalah is awaiting a response.
Food aid and social service provision
In addition to working on food insecurity issues among Palestinian citizens of Israel, Adalah also worked to ensure more dignified living conditions for Palestinian residents of Jerusalem. On 22 October 2020, Adalah sent an urgent letter to the municipality of Jerusalem demanding that it provide food parcels and social services to the Palestinian residents of Kufur Aqab, a neighborhood located behind the Separation Wall. Adalah asked the municipality to take responsibility for 190 families in the East Jerusalem neighborhood, who, following the lockdown, have been suffering from food insecurity, shortage in electricity and other essential services. Adalah is following closely to make sure that these families receive the food and services they need.
Thank you for your support.